"Experience is something you don't get until just after you need it."
Buenos Aires – The last day of the year is, of course, a completely arbitrary point on the timeline. Here in BA, this evening will be a barrage and cacaphony of works and crackers of the fire sort, and is a time best spent cowering inside. But that's for later in the day. It's a sunshiny one, with plenty of heat and humidity, perhaps a bit more than is strictly necessary for any conceivable purpose – BA at this time of year, and more so in a few weeks, is the poster child for global warming. But here in the relative cool of the morning, though with no relief from the heaviness (and stillness – we haven't had a breeze in days) of the air, I've just read through a dozen or so "end of year roundups" of various sorts from various blogs and news sources. Why not contribute…? A few favorite things from the past year at SaltShaker…
1. Favorite blog post
I enjoy writing, whether it's this blog or other things, and picking a favorite was a tough choice, though it came down, in the end, to one of two – my look back at two years of blogging and my look back at our last day or so visiting Henry's family in Trujillo, Perú. The former was, perhaps, more intellectually interesting, the latter, far more emotional, and so, in the end, I give the honors to our visit to the family homestead.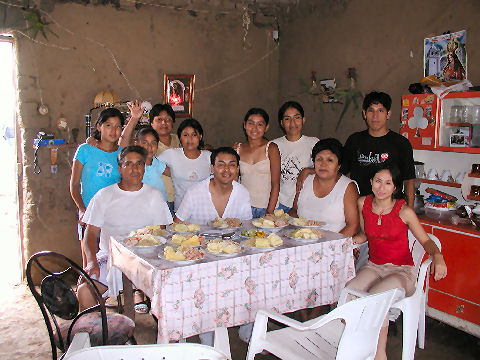 2. Favorite other writing
While I'm tempted… well, going to… to note the publication of my first book, and it was a milestone for me, it was a work of research – passionate research to be sure, but still, more of an exercise in research that's ongoing. On the other hand, I had great fun writing various restaurant reviews and articles for Time Out Buenos Aires, Cuisine & Vins, and What's Up Buenos Aires?, and probably my favorite was writing up a piece on vegetarian dining in BA – it was certainly the most interesting to research… oh wait, we're back to research… the hell with it, the dictionary was really it…

3. Coolest Thing I Did
It was actually the vacation of a lifetime… I realize that in some ways my entire time in Argentina is the vacation of a lifetime, after all, I came down to spend 6-8 weeks here on July 2, 2005, and simply haven't left (other than on tangential vacations to elsewhere) – but the truth is, our trip to Peru back in February that begins here and continues on for three more weeks was truly the vacation of a lifetime… to date. It even emotionally topped my first real visit back to my hometown in 24 years – or at least a very different kind of emotion.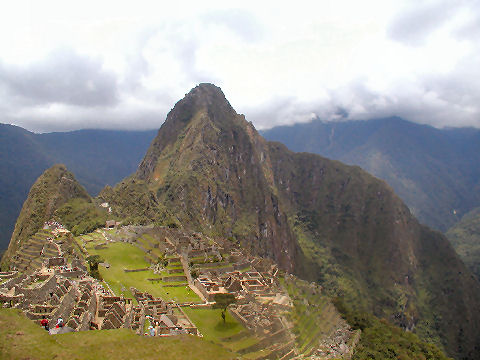 4. Favorite Buenos Aires Restaurant find
This was a close call for restaurants that I "discovered" this year. It wasn't hard to narrow the field, when people ask me my favorite restaurants here, the same few come to mind immediately. It comes down to two places that I tried for the first time this year – Almanza and Damblee – the former for creative twists on southern Argentine and other Latin American influenced food, the latter for its Mediterranean inspired seafood dishes. Both have great food and great service. In the end, I give the edge to Damblee for the energy of its atmosphere and the truly surprising food. But it really is a close call…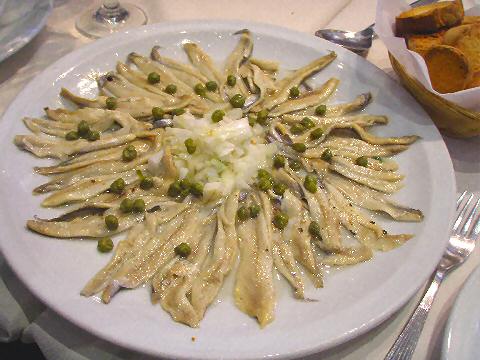 5. Favorite Food Find
It didn't turn out to be some new gastronomic experience, like alpaca or cuy in Peru, but actually something that folks back home probably take for granted. Here, it was simply the finding of a great cheesemaker, someone who's doing something truly artesanal, Carmine at San Miguel, which, almost as importantly, was part of what led me to taking a fascinating, and completely useful course on the introduction to cheesemaking…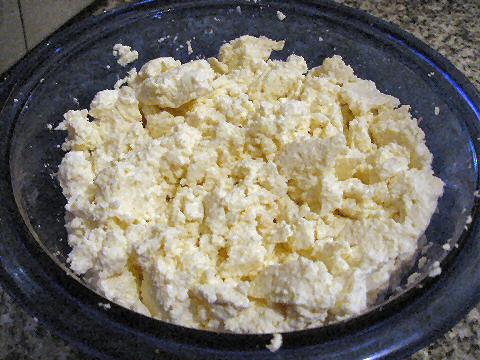 6. Coolest Press
This is really for Casa SaltShaker – not only a cool piece of press, albeit short, but easily the most influential one we've had in terms of business, an article on dining out in Latin America from LAN's inflight magazine. Yes, yes, I know we were in the New York Times, but that was in 2006, and truthfully, while over time it's generated a fair amount of business, mostly since the the paper stopped charging for access to its articles, most of what it has generated was lots of time consuming and non-productive e-mails and phone calls. We also had fun appearing in an interview with local television station Telefe, and a couple of more television experiences that have yet to air – an appearance on a Mexican chef's cooking program exploring flavors of the world, and a completely filmed Casa SaltShaker dinner by a trendy travel channel – both of which should appear sometime in the next month or two… more when I know.
7. Favorite Casa SaltShaker Dinner
While there were plenty of dishes that I truly loved – making really good Kung Pao Chicken, a Beef Rendang from Indonesia, and probably my favorite, a four onion tart for a wine tasting – the dinner that I had, unquestionably, the most fun making was our "all-tomato" dinner. It was creative, enjoyable to do, and I loved how suprised everyone was that a five course dinner could be based on one vegetable (okay, fruit), and take so many different forms.
8. Favorite Photo
There's no question, at least in my mind, that my photography has improved over the last couple of years. Part of it is simply experience, part of it is a new and better camera, and part of it is simply listening to people's suggestions, comments, and guidance. Closeup photography in particular I gradually worked the kinks out… so a few of my favorites from the year, I can't choose…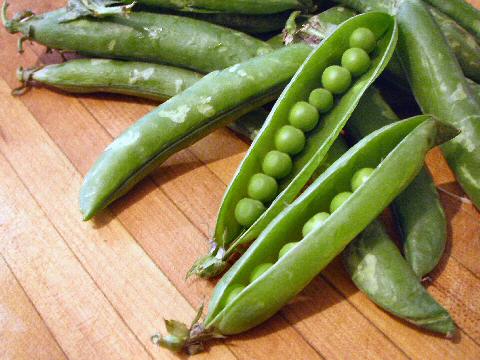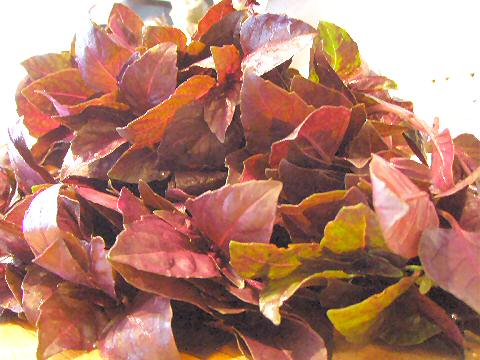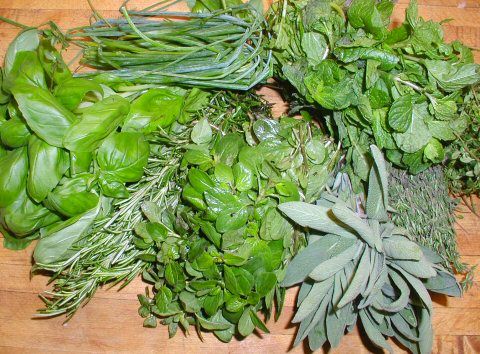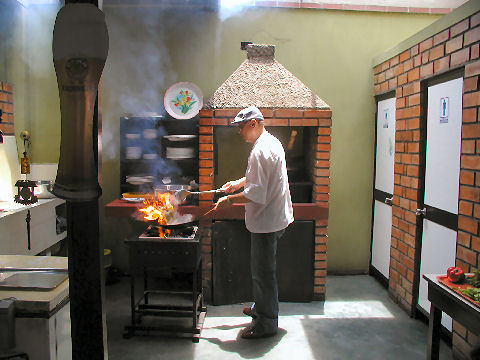 You know what, on second thought, the last photo, of Javier Wong sauteeing up a delicious dish of lenguado captured a moment in time so well that it is probably the one I look at the most and think… "that's a cool photo… did I take that?"