It's BA Food Week(s) once again and this time around I'm determined to take advantage of it as much as I can. Last year I only made it to two spots, and both of them had better deals on offer, so I'd actually never taken advantage of the event. It seems like (though I could be wrong) there are fewer participants this time around – 42 on the list, but that's misleading as there are things like 2 branches of the same restaurant in different neighborhoods – Akira and Dashi, for example – or, the restaurant group behind Osaka, Olaya, and 2 branches of Sipan has all four participating, all with similar menus put together by the same chef (I'm tempted to add in Mullu as the restaurant was put together by the same chef, though he's recently cut his ties with the place), or in another case, the Plaza Hotel simply offers its lunch and dinner menus in two different adjacent salons, but they're listed separately. That said, there are still some interesting options out there, and several places I'd not yet tried, which is kind of the point behind the event.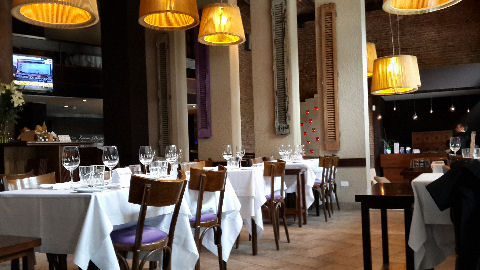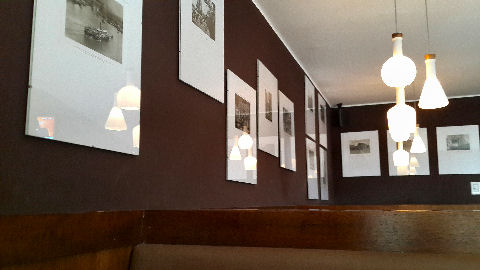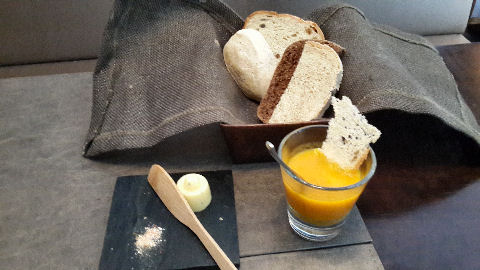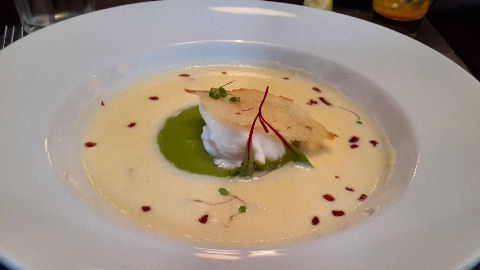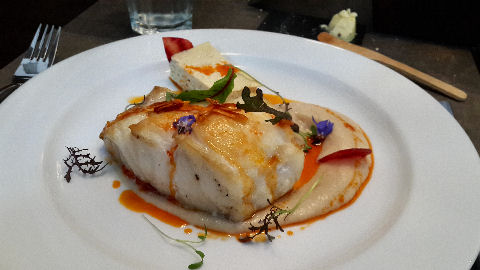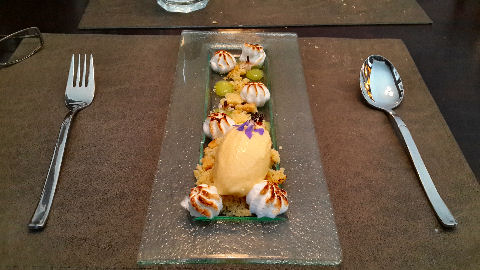 When I spotted the newest offering from chef Martin Molteni, of Pura Tierra, on the list of restaurants I knew that I had to make it there for this deal. The place,
Marieta
, in the Dome Hotel, Cerrito 22 in Monserrat, is named after the farm of one of the hotel's owners. It's sleek and chic, done up in, more or less, the colors of the insides and outsides of a Japanese eggplant. While Martin may be the whisk behind the scenes from across town, the kitchen is in the charge of long time colleague Rodrigo Llanes – both he and the manager, who used to work at Pura Tierra, popped over to greet me. Service was, overall, excellent, the only missteps being that the BA Food Week deal includes a free apertif cocktail, which never showed up at the table (for anyone else in the room either), and the butter served with the bread was borderline frozen. The food was uniformly excellent. A little amuse bouche of a carrot soup arrived along with a decent selection of breads, I think I'd balance the chip across the glass as the part in the soup was just a soggy mess, but the soup was a great start. Started off with a perfectly poached egg centered over a fresh pea puree, surrounded by bacon cream studded with a chicharron crumble – what's not to like? Certainly in contention for one of my favorite egg dishes of the year. The main course, the sea bass on the menu wasn't available for the day, but they prepared the same dish with
abadejo
, a thick piece of pollack – cooked to just about medium rare – I love fish cooked that way though my guess is for many it might have been a touch under-cooked. The fish was served in a silky smooth cauliflower cream and accompanied by a lilybulb flan and thin slices of the root that were just slightly cured, and, the whole thing drizzled with a bell pepper sofrito. The dessert, always interesting from Molteni's kitchen, a "broken lemon pie" – little perfectly cooked meringues, a cookie crumble, lemon gelato, all offset by a slightly bitter lime peel and pitch gel. Overall, an excellent lunch, especially for the price of 140 pesos for the week (additions for beverages, and a 21 peso cubierto charge, though I did get a 10% "friend of the house" discount on the whole tab). The regular
menu ejecutivo
runs 170 pesos, and if you order a la carte, most of the main courses are around 150, so it's a steal if you can get yourself there before the end of next week.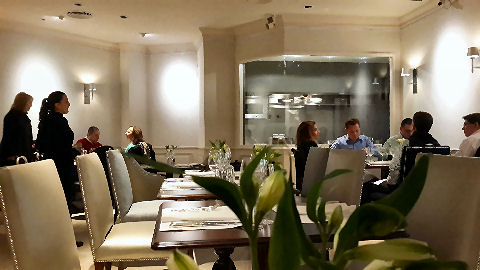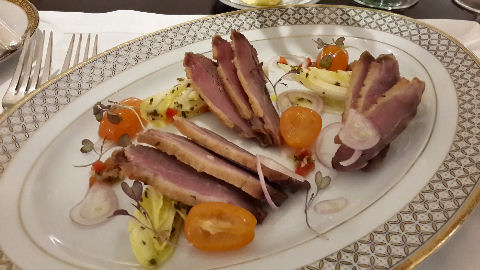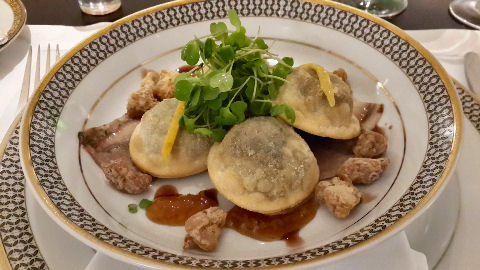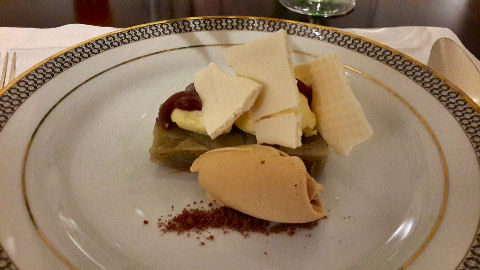 I've heard mixed thoughts on
Agraz
, the main restaurant in the Caesar Park Hotel, Posadas 1232, here in Recoleta. At one point it was apparently "the" hotel restaurant in terms of creativity – back in the day the kitchen was helmed by Germán Martitegui, now of
Tegui
(which just this week got named Argentina's best restaurant during the annual "50 Best Restaurants in Latin America" announcements, and also came in at #9 overall for all of Latin America). The regular menu doesn't read like anything all that creative – mostly focusing on lighter, fresher, more modern versions of classic local fare – everything from empanadas to steaks – most of the main courses list nothing much more than some sort of vegetable and/or potato accompaniment to a piece of protein. So Agraz is a place that seems to be going all out for Food Week, as there's nothing ordinary about what's on offer for the three course dinner menu. Excellent breads served up. I started off with a duck gravlax, perfectly cured in black tea – according to the menu it was to be accompanied by kumquat marmalade and pomegranate. Instead what arrived was a generous portion of the gravlax, probably about half of a large duck breast, accompanied by crunch endive leaves, some (strangely hot rather than cold like the rest of the dish) candied kumquats, and a little salsa criolla and slices of raw red onion. No complaints, it was delicious. The main course was an offal lover's dream, fried sorrentinos (round ravioli – though to me these look more like pansoti) filled with a perfectly warmed through morcilla sausage nugget and accompanied by housemade head cheese, little crispy nuggets of sweetbread, a bittersweet lemon marmalade, slivers of lemon peel, and leaves of baby arugula. I could eat that anytime – it should be a staple of their menu (a bigger portion, though, as this, the main course, was probably half the size of the appetizer). The
milhojas
dessert was a trifle odd and I'm still not convinced – the "thousand layers", rather than being made of of thin, flaky pastry dough, was a stack of thinly sliced
dulce
of sweet potato that was only vaguely sweet, accompanied by an intensely salty and borderline burnt caramel "gel", a scoop of mascarpone, peanut gelato, and dehydrated, crunchy meringue. I'm admittedly a fan of less sweet desserts, but this one may have been a step too far. Service, impeccable (okay, one misstep, again with the cocktail, which while it showed up, showed up after I already had my main course on the table). No
cubierto
charge, just beverages, which not surprisingly for a top class hotel, are pricey (glass of wine, 85 pesos – for Trumpeter wines, which run the same price retail for a full bottle, and bottled water, 30). If only the regular menu looked as interesting as the Food Week one does. 
[Both the hotel and restaurant have closed and been replaced by the Brick Hotel and Brick Kitchen]