Just a quick rundown on this last weekend. Henry's back in Peru for a month, so friend Allan of Kelin Cakes (locals, check out his goodies, so to speak!) is filling in. A couple of new dishes to the repertoire….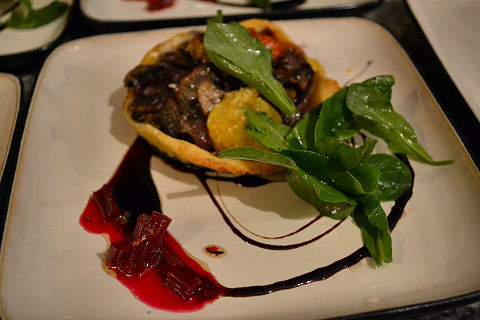 A caramelized red onion, portobello and camembert tartlet you've seen before – the only difference, I spotted some pecans and swapped them in for the walnuts, and used a mix of red and yellow cherry tomatoes instead of just red, really just for color. The little splash of bright red in the foreground is some very spicy beet stem pickle which I'm playing around with.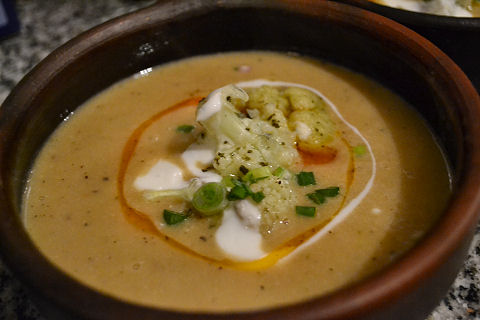 I really do love our hummus soup with charred cauliflower. I really do.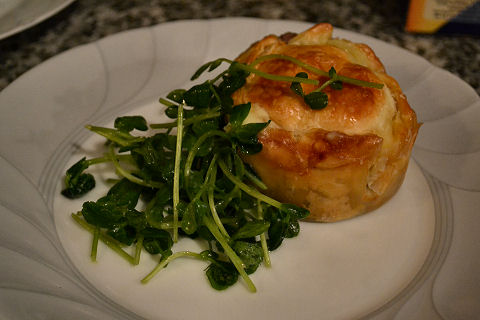 Those of you who read my weekly Buenos Aires Herald column saw this little radicchio pie with pears and hazelnuts recently. Served up with some wilted pea sprouts. Is serving a tartlet and a mini-pie in the same meal just too much?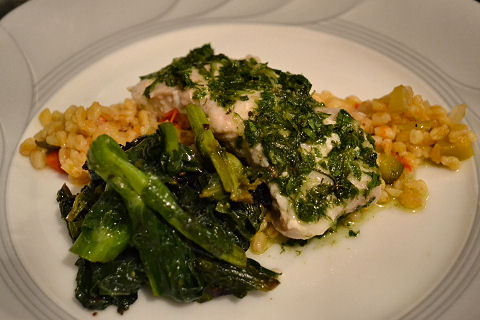 A completely new one that I've been working on. The base, wheatberries cooked in vegetable stock with a mix of different vegetables. Some sauteed broccoli rabe and garlic. And, a fillet of albacore tuna slow poached in olive oil flavored with red grapefruit, garlic and thyme. Topped with a parsley, mint and dill salsa verde.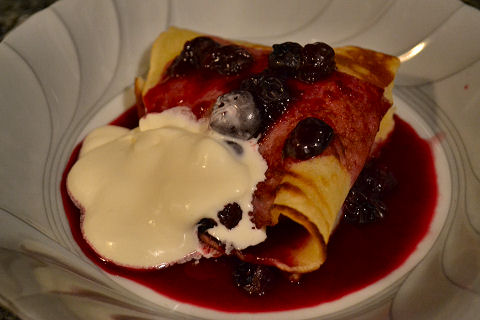 And, another recent addition, kumquat marmalade palacinke with stewed blueberries.
Some fun groups of people. Unfortunately two folk didn't show up one night – they'd gotten confused about which night they'd reserved and confirmed for. Such is life.