Just a photo and eating afternoon spent in Colonia del Sacramento, across the river…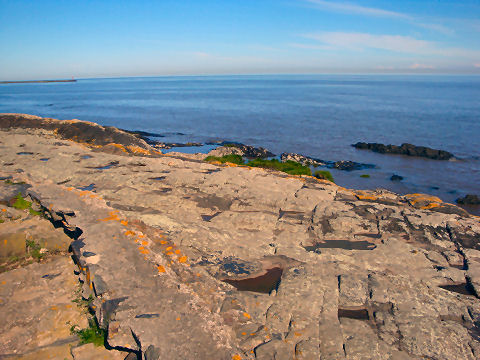 What a gorgeous day to walk along the shore!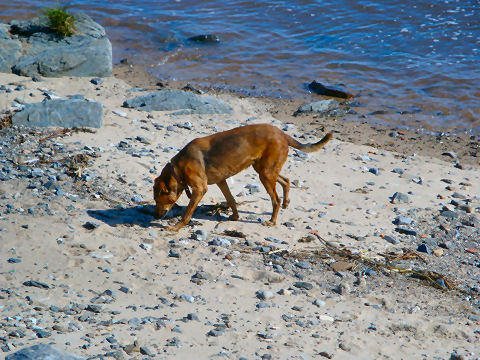 And apparently I wasn't the only one thinking that….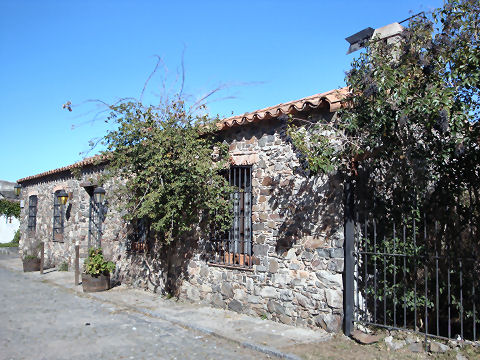 I really love the look of some of the old homes that have stood here for more than a century.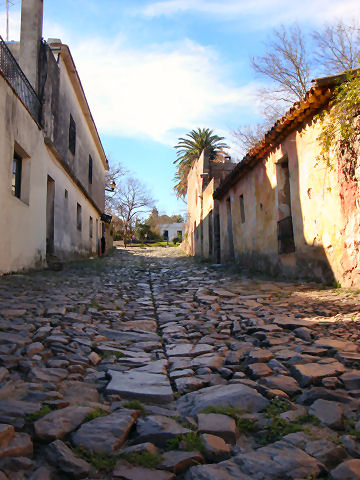 And the side streets in the historic district are picture perfect.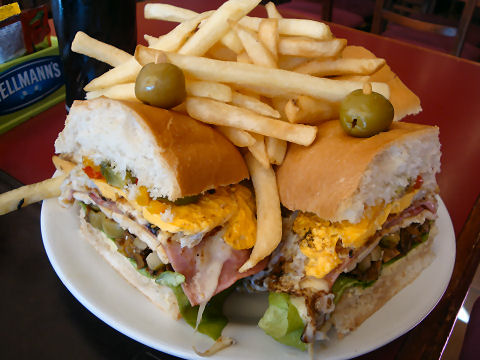 But I do get hungry and along Gral. Flores, the main drag, a casual restaurant that I've not paid much attention to in the past – La Pasiva at #432, just looked sort of… cheesy. But outside of Chivitos Marcos in Montevideo, I have to say they serve up the best chivito uruguayo I've ever had. I just needed to have paid attention to the adjective placement in Spanish… a chivito doble, which I meant to order, being a more or less extra-stuffed sandwich, is not the same as a doble chivito, which is two full sized sandwiches on one plate…. You'd have thought the waitress might have said something, especially given that this was just enormous, but no. Then again, it was spectacularly good – and came in a chicken version, which I had – topped with soft fried egg, crispy bacon, lettuce, tomato, cheese, pickles, olives and mushrooms. Heaven in a sandwich!