Getting caught up, really. This will bring us to just two days ago and tomorrow's post will bring us right up to date. And, as an added bonus, you get to have me more or less reverse my opinion on two places! And you can imagine how often that happens, right?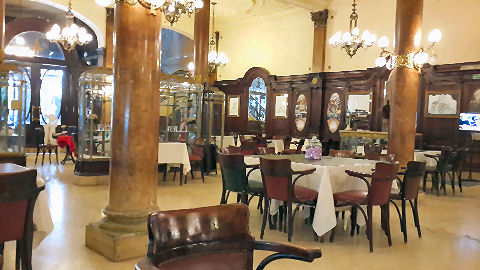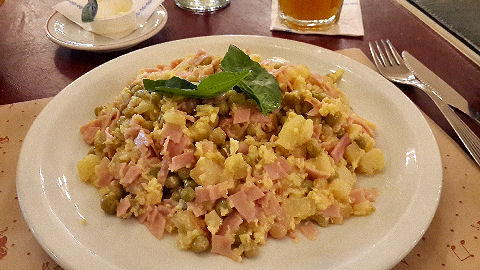 For years we've been telling people to go to
Confiteria Ideal
, Suipacha 380 just off the corner of Av. Corrientes, near to the Obelisco. But, we haven't been telling them to go there to eat. Nor to go into the neighboring door of Cine Ideal, unless they're looking for a porn theater. It's a place that offers inexpensive tango lessons for beginners (and more advanced students, but for tourists, the beginners thing is the key), two to three times a day (60 pesos for an hour and a half lesson, up on the second floor). I don't think we've ever told anyone to eat there – perhaps stop in and see the beautiful room and have a coffee and a pastry – they are known for their glazed tea cookies. And truly, that was my plan, given that although I'd walked into the place and seen it, I'd never eaten there, and I was just re-reviewing it as a café. But I had to at least look at the short lunch menu, and then there was
revuelto gramajo
on it (really, if you haven't read my exploration of the dish, click on the link), and I just had to. I do wish I hadn't. Instead of fried potatoes, boiled, and not completely, so they were still semi-crunchy, a bit of ham, canned icky peas, and it seemed like the way they added the egg was just to take the hot ingredients and mix them with a single beaten egg that hadn't really cooked in most spots, and more, not one speck, not one iota, not one jot of seasoning (and no salt or pepper on the table, and when I asked he could only find some ground pepper in a little shotglass that was sitting on a counter, no salt). So, umm, go in, take a tango lesson, have a coffee and some tea cookies, don't make my 75 peso mistake.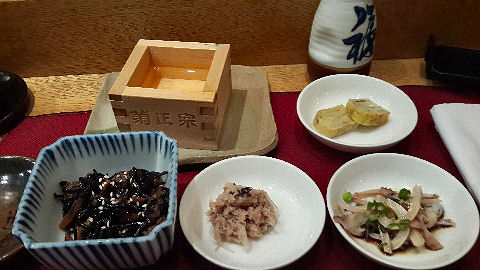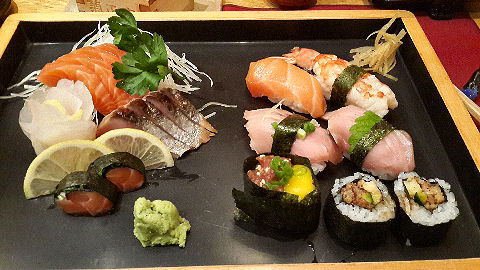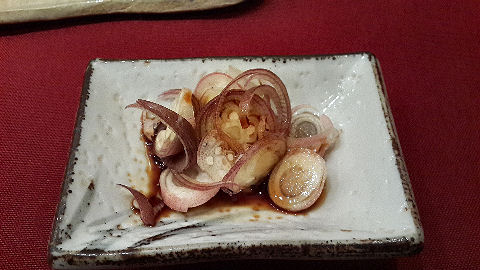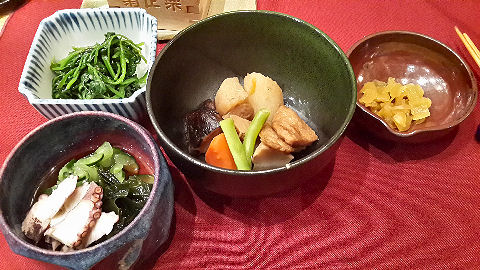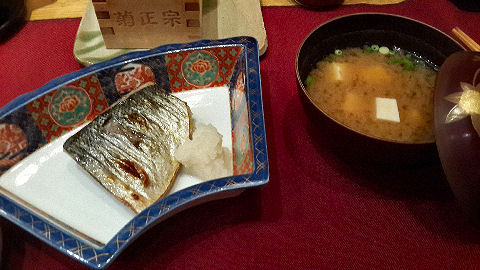 Yuki
. For the sushi cognoscenti here in town it's not even a question. It's the place to go. Oh, you can try, as we all do, to find somewhere else more convenient, and of course, if you want delivery or takeout, this isn't your place, but if you want a night out for great sushi and other Japanese food this is the spot. Since I first reviewed it (check the link above) almost seven years ago, I've been back maybe a dozen times, though it's been about four years since I was last there. It kept getting pricier and pricier to go out – but then I realized that it wasn't the food, it was that I always went with one or another friend who really like to drink and we'd end up ordering two or three bottles of sake over the course of the evening and those probably made up three quarters of the bill. Easy enough to control on a night out on my own at the sushi bar. First off, they're not quite as strict anymore on having a reservation – they don't just outright refuse to let you in if you don't (I did, but a couple of people came in who didn't), but it's a small place and it fills up, so I recommend making one. Still hidden away behind an unmarked facade at Pasco 740 in Congreso. 
[Closed in late 2016]
I'd almost always just ordered omakase, chef's choice, from the sushi bar and had a parade of sushi and sashimi and the occasional cooked dish, without having a clue what the price would be in advance. I noticed that they now have a teishoku, a prix-fixe, on the menu and asked about it. Apparently it was always there, but it's not a sushi option, it's all cooked food from the kitchen, and runs 250 pesos. I asked if there was a way to get a little sushi included, figuring I could cover both bases and Kazu-o readily agreed. I expected maybe a half dozen nigiri or something on a plate in place of one of the other courses, but he made up a full sized board of different sushi for me, and not only didn't cut out any of the hot dishes, but didn't charge me anything extra either (I wouldn't count on that as a regular thing, he just recognized me from times past and welcomed me back). The rest of the dishes were a sampling of different cold and hot dishes from the kitchen, each one perfectly prepared. Great option to try different things, though I'd probably either return to my omakase ways, or order some sushi and a zaru soba, my favorite noodle dish.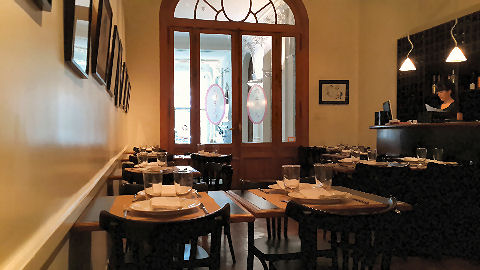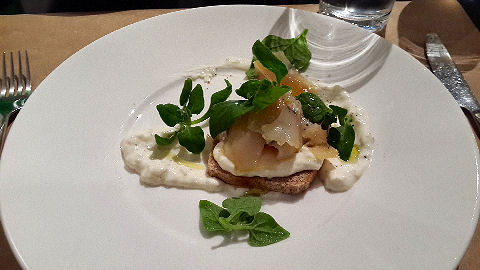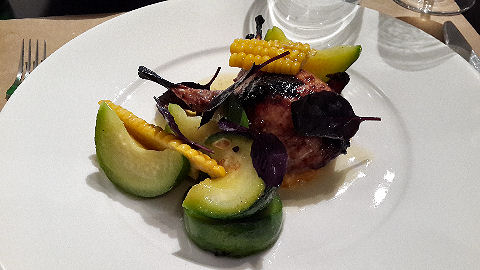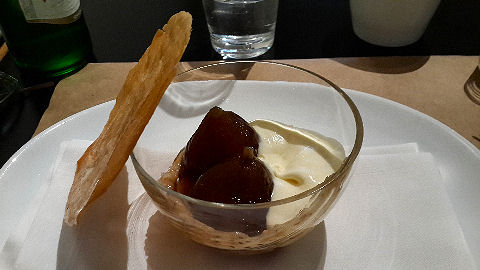 Okay, here it is, and with a big turnaround. I have reviewed
Restó
, Montevideo 938, here in Recoleta, twice before –
first in 2006
and then after another visit
again in 2007
. Now, I'd sworn off visiting the place again, promising to leave it to its fans and never darken its door again, and probably would have if not for two things – a) it's on my list to re-review for the guide, though I could have just said, "nah, let's take it out, it's not worth the hype", and b) I'd read last year that the original chef and owner had thrown in the towel to move on elsewhere and sold the place to another chef, Guido Tassi (who also worked at Michel Bras, as had the original owner, as had the chef I mentioned in yesterday's post), who had been working in her kitchen. And while no one had said to me, "you must go back and check it out, it's completely changed", I had seen one or another friend post notes on Foursquare or Facebook or Twitter or somewhere about having great food there.
And you know what, it's great food. It's everything that it should have been on those visits before – creative, interesting, and explosive with flavor, properly seasoned, perfectly cooked, filling, in short, the kind of place that I could, and will, make a regular spot to lunch at. The starter of house smoked pejerrey actually made me put down my book and pay attention. The crispy skinned, spice glazed quail filled with humita that actually had a kick to it and accompanied by beautiful globe zucchini and sweetcorn was everything those two previous quail only fantasized about being. Even the confited figs in vanilla cream with notes of sesame and a crisp phyllo disk atop (which I removed so you could see what's underneath) was a thing of beauty. A glass of Diamantes Viognier accompanied it all. And I was happy. Even to pay out 324 pesos plus tip for three courses, bottle of water, coffee, glass of wine. Let's see, seven years ago on that first visit the same quantity of food and drink would have run about 60 pesos plus tip, which at the time would have been around $25, today the pricing comes in at about $45. The difference? Now, that's a bargain for the quality.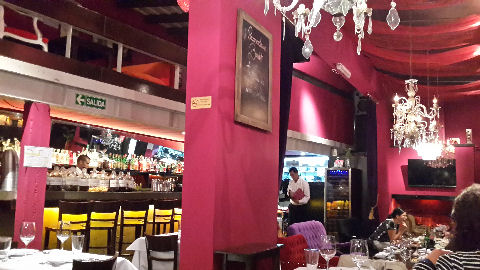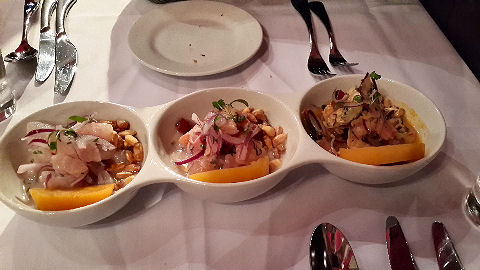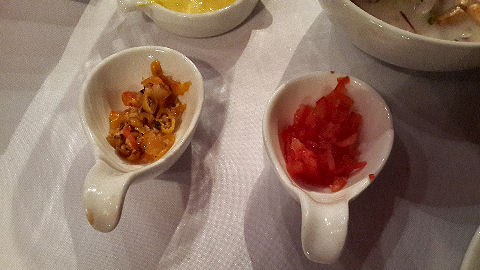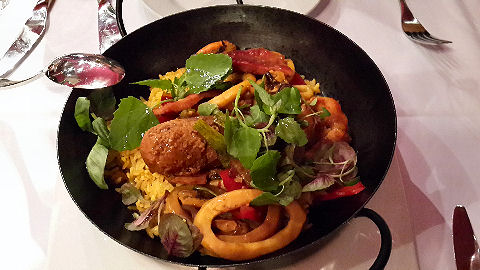 [Pending a revisit – Chef Oxa left the restaurant at the beginning of September 2016 to take over as head chef at a luxury hotel in Dubai – we don't know what will happen with the menu at Bardot yet.]  [Closed in early 2017]
The roller-coaster that has been the kitchen, menu and service at Bardot Nueva Cocina Peruana (they've lengthened the name), Honduras 5237 in Palermo, has been impressive. They're on their third or fourth chef since opening. Behind the scenes, I gather, has always been the duo of Ray and Germán Cardenas, respectively the manager/owner and chef/owner. But they don't seem to be involved in the day to day operations, I gather they have other things on their plates as well, in various locations. These days, the kitchen is under the direction of Luis Oxa, who I mention (though not by name) in the last of my comments on the above linked review – and the comments will give you a sense of how things have gone up and down. On our last visit he'd just taken over the kitchen and the menu was very much in the vein of the menu at the time of Astrid & Gastón, where he'd been the pastry chef. And it was perfectly fine, but it seemed very much a copy of the other, without much individuality.
That's all changed. Rather than focusing on the whole Nikkei style cooking, chef Luis has ventured off in another direction entirely, bringing in the flavors of the Amazon, to the extent that he can with ingredients available here. The bar features a selection of piscos infused with various herbs, spices and fruits from northern Peru. The menu, too, has a new feel and look to it. It's somewhat odd to flip through, each page has only one or two dishes on it, with a rough sketch of the plate drawn out and little labels of the components, almost like pages from his personal workbook. It's an interesting touch. I met up with a friend for dinner. We started off with a trio of ceviches – a classic version with lenguado, or sole, then a salmon and cecina, smoked pork, ceviche, and finally an ají amarillo version with shellfish. Quite different and all delicious. Lacking in chilies, but a request for them brought two chinese soup spoons, one heaped with chopped rocotos and the other with fiery little charapitas that he has someone bring him from Iquitos (our plants, by the way, that we sowed from a little bag of chilies we brought back with us, are almost three feet in height and are starting to flower, so hopefully we'll soon have our own). We also split a Paella Amazonica, not really a paella, more of just a rice dish, the rice cooked in what I'd guess was a stock made from shellfish and cecina, and topped with peppers, shellfish, a delicious housemade sausage that the menu says is traditional from the Amazon, and more cecina. The menu also listed chicken, though we didn't spot any and our waiter said there never is any. Absolutely spectacular dish. All told, one cocktail, two bottles of water, and the two plates – though both were sharing sized plates and are the more expensive options on the menu, and a 40 peso cubierto – 515 pesos (less a 20% discount for having made the reservation online through Restorando), so dinner ran 412 plus tip, for two. Very happy.