Just a quick look at this past weekend's Abunda ("abounds") food festival up in Vicente Lopez, just north of the city limits. Set along the Paseo de la Costa it was a lovely place for an outdoor food fest and attracted a whole lotta folk. I stayed for awhile, wandered around, checked out some of the food from a dozen or so neighborhood restaurants, and part of one of the presentations, and then it just got too crowded for my tastes and I headed back home.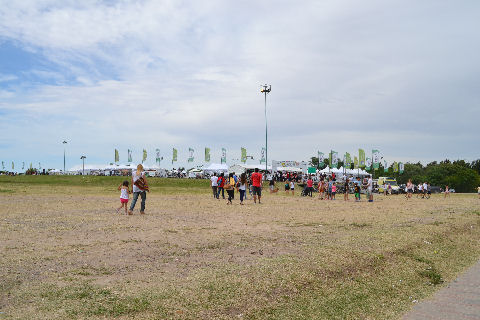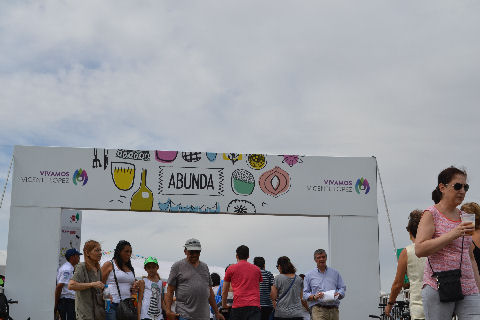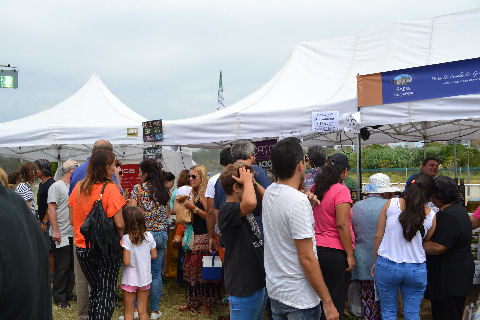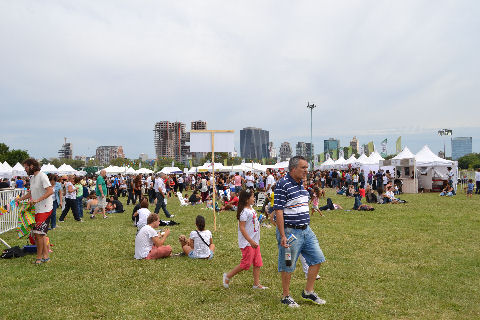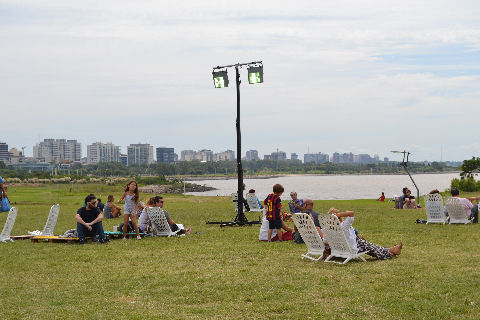 When things got too crowded there was a beautiful spot overlooking the river to sit, relax, and eat something.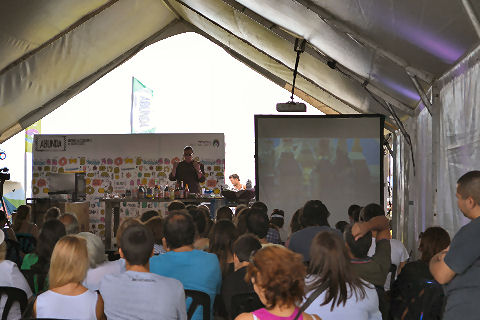 Marta Ramirez, chef/owner of Captain Cook, gave a presentation on using Asian sauces in traditional Argentine cooking to spice them up a bit. I still have to get to her new location, she made me promise. Of course, I made her promise to come check out Casa S one of these days too.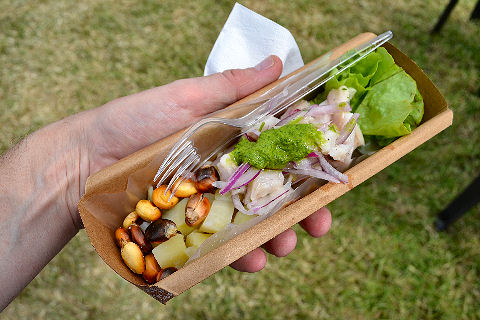 Sole ceviche was fresh, though lacking in chilies and with undercooked potatoes, I think it was from Casa Aristóbulo.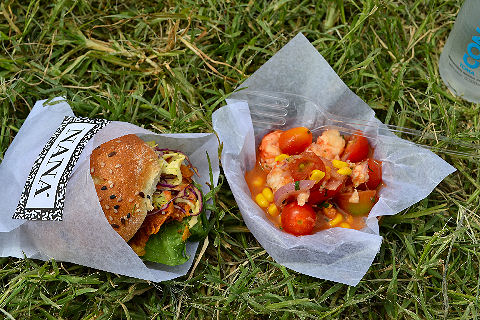 On the other hand, a prawn, corn and cherry tomato ceviche from Naná was zesty and delicious. And their crispy chicken sandwich rocked.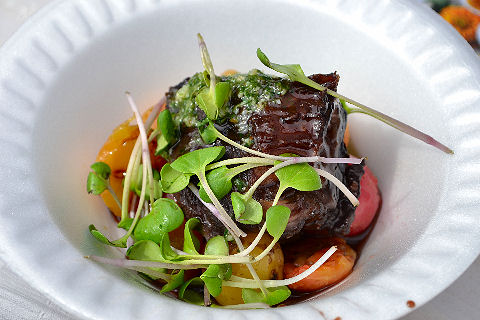 Braised veal cheeks over andean potatoes from Aquilino Bistro was a star as well.