Just a few quick leftover photos from November. My goodness this year is going by quickly!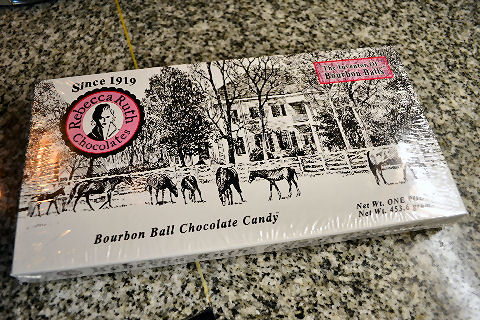 A gift of bourbon balls from Kentucky based guests – shared with the table at the end of dinner and then the remainder consumed by us over the following days.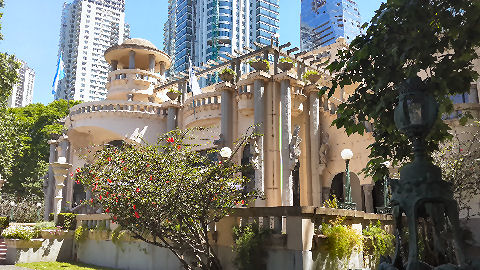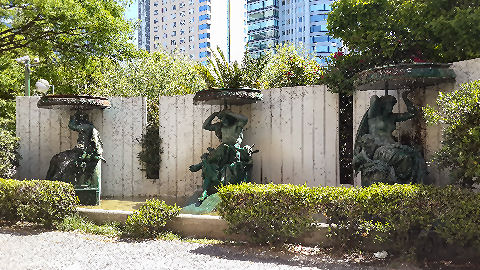 I got all excited when I heard there was a new gastronomy library in Buenos Aires, envisioning a spot where I could research the history of Argentine cuisine to my heart's content. I suppose it's fitting that it's housed in the Edificio Munich in the far southern part of Puerto Madero Este, primarily home to the Museo del Humor – a museum dedicated to the history of Argentine comic strips, plus a bit of other comedic stuff. Why? Because the "library", which actually has a librarian sitting at a desk, is stuck in a corner of the basement that requires a bit of searching to find, and consists of a glass curio cabinet with three shelves of current commercial recipe books that you could find at any bookstore here, plus maybe half a dozen older books that someone donated from their personal shelves. They clearly have faith that one day the collection will amount to something more as, while there's not a lot more shelf space available, there are half a dozen reading desks setup for visitors….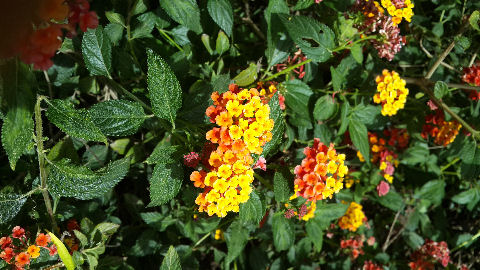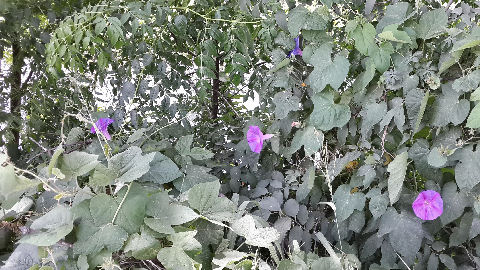 An afternoon spent wandering in the Reserva Ecologica, though not really taking photos this time, just a couple of quick snaps with the phone. It was a Sunday and the place was packed with people – I prefer to go on weekdays when you can wander without the noise of boomboxes, shrieking children, and having to witness dozens of people just littering the paths with their trash.