"No doubt they rose up early to observe The rite of May; and, hearing our intent, Came here in grace of our solemnity."

– William Shakespeare, from A Midsummer Night's Dream
Although we'd missed our 4th Sunday vegetarian dinner because of my absence, all was not lost and we simply held it on the following weekend, this past one. The dishes were all from past dinners, tweaked a touch here and there, a Tian of Eggplant, Squash and Piquillo – served with a little of the fig jam from the earlier dinners this week; Yogurt Walnut and Cucumber Soup, Pappardelle with Lemon-Grappa Cream, Catalan Chickpea Stew, and an Eggplant Tarte Tatin.
The standout, a tossup between the pasta and the dessert, though I'm voting for the pasta…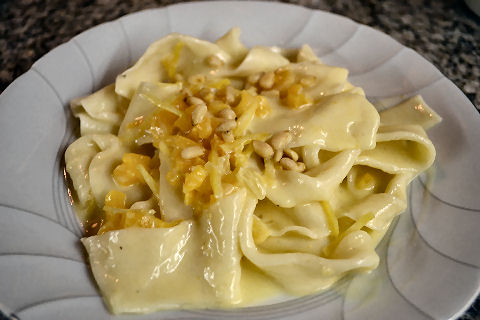 Making a reappearance after a bit of an absence, homemade pappardelle bathed in a rich cream sauce intensely flavored with lemon juice, rind and flesh, toasted pinenuts, and soft, dried apricots in place of the peaches I used in the original iteration. A hint of chili thrown into the mix, I think it could even be upped a touch.
Last night, a private dinner for a septet of friends visiting BA from the great state of Texas – as I generally do for private evenings, pulled some favorites from recent (and a couple not so recent) dinners…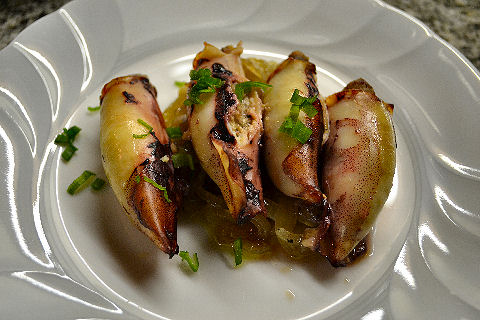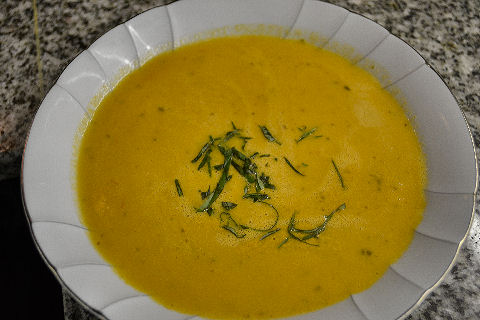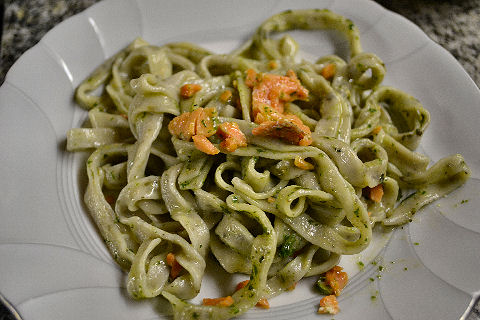 Gunpowder Tea Linguini with Smoked Salmon, Cilantro-Mint Pesto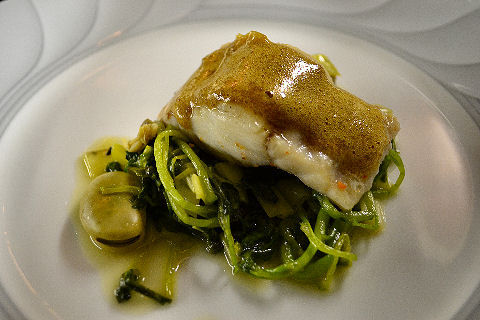 Sandperch with Soy-Mirin Sabayon, Medley of Leeks, Favas, Watercress & Cockles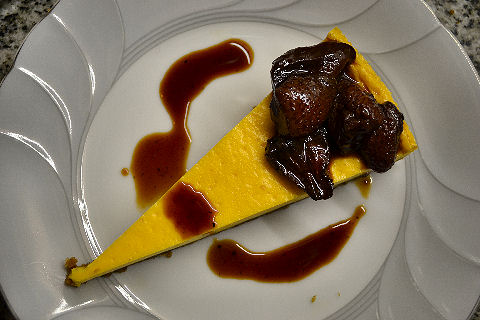 Lucuma Cheesecake topped with Strawberries Roasted with Molasses and Vanilla
Not a bad start to the month of May!