Buenos Aires – Had an invitation from an old friend from New York who picked up and moved to Buenos Aires about 7 months ago. She'd never been here before, but friends told her she'd like it, and she does! Kudos to Heather for the gumption to just up and go!
Anyway, she is now working with local wineries to help them establish export routes, and sponsors local wine and art evenings at the local Galeria Sara García Uriburu. She supplies the wine, the gallery owner supplies the art. It all works out. Fascinating works of artist Pedro Zel, simple but powerfully graphic.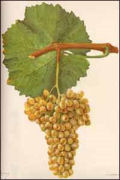 Afterwards, went with my friend Michael (who also picked up and moved here about the same time, but he'd been here on vacation before) to Bis-a-bis, a trendy and rather well designed restaurant in the Bel Air Hotel (Arenales 1462). The menu is all over the map, but I guess you could call it "fusion" cuisine – Argentinian with whatever the chef wanted to fuse it with. Had a delicious mussel soup with saffron, a very nice plate of sweetbreads and kidneys, and a spectacular lime mousse.
Tried two different wines from the Don Cristobal winery, their Verdelho (amazing!) and their Bonarda (good but light). The verdelho is highly recommended… by me!