Having been a trifle more prolific last month with blog posts there are only a foursome of photos leftover from the month to do a mini-round-up. So be it.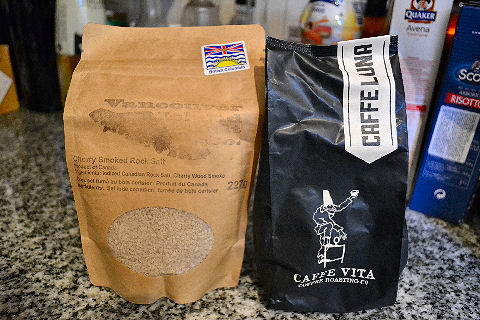 I may as well just start off with the "gifts" for the month – both from the same evening, a woman from Seattle bearing some lovely roasted coffee beans and another from Vancouver with some amazingly delicious cherrywood smoked salt. We've already been through the coffee, and I'm experimenting with the salt – no doubt a dish or two will be forthcoming utilizing it.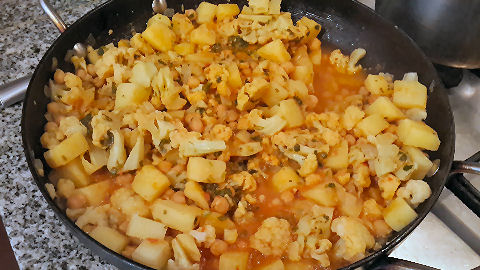 A casual night and threw together a fiery aloo gobi – cauliflower, potatoes and chickpeas with a whole mess o'spices.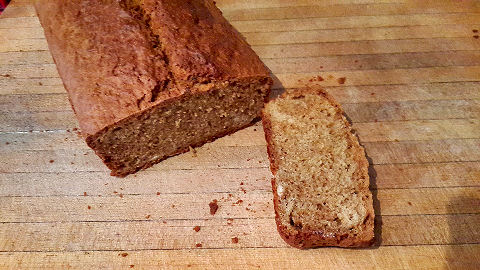 Playing around with some different breads this last month – a first run here at a whole wheat soda bread – reasonably good, but not quite what I was looking for.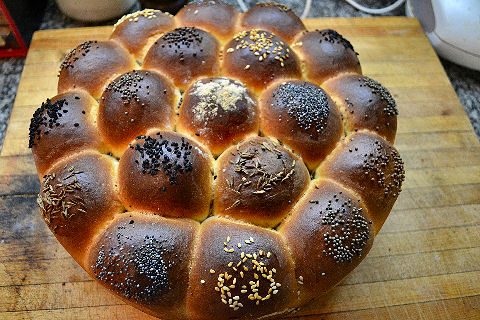 Inspired by an episode of The Great British Bake-Off, a partybrot that turned out spectacularly well!
November already in progress, time moving along swiftly. Let's see what comes up this month.