Another round of our varied Tentaculo Espectaculo series of classes on working with cephalopods…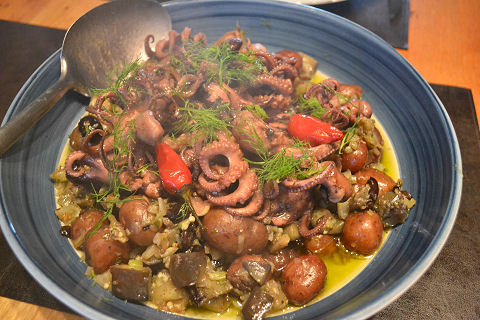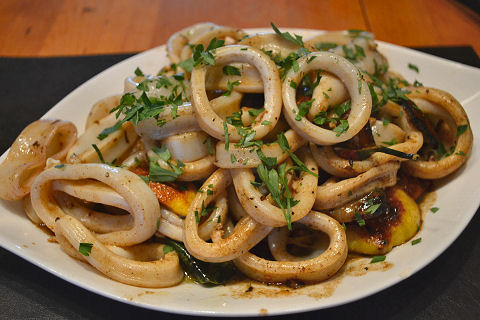 A new, lightened up version of rabas, fried calamari rings – a quick olive oil saute with all the good spices. Recipe coming out in the Buenos Aires Herald tomorrow.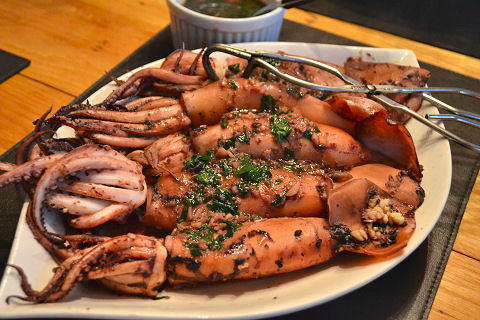 Whole roasted squid in olive oil, fish stock, garlic and parsley.
One of our students' write-up of the day.