It's not all about food. We did a bit of wandering, a lot of shopping, and took one day on one of the hop-on hop-off buses to get an overview feel for Miami Beach and City. For those who don't (which I didn't), Miami Beach is pretty much a separate city, on an island to the east of the city of Miami itself. Enjoy the tour:
And not all the food we had was particularly notable, as I wrote yesterday. The most interesting meals were, not surprisingly given both our preferences and the community here, the Cuban and Peruvian ones.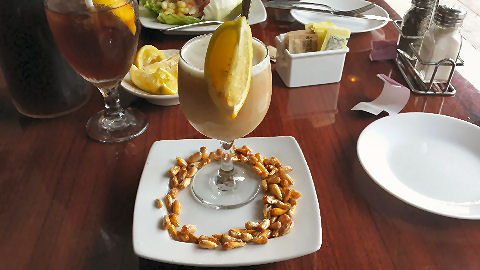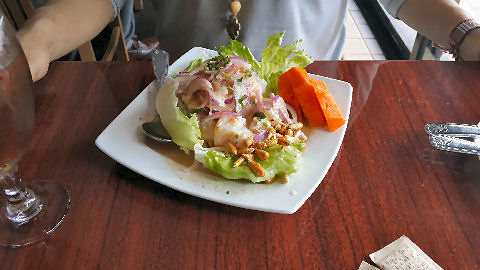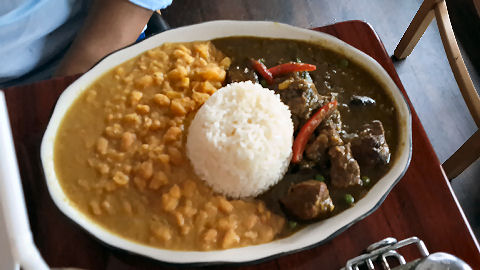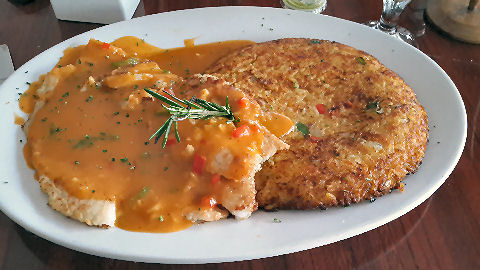 Best meals, hands-down, at El Chalán on the Beach, 1580 Washington Ave, just a couple of blocks from the hotel we stayed at. We had lunch there twice in three days. Completely authentic, northern Peruvian food, some of the best we've had outside of Peru. From the top, leche de tigre, ceviche de pescado, seco de cordero, tacu-tacu con pescado al ajillo, or, basically, the liquid from a ceviche, a fish ceviche, lamb stew, and rice and bean cake with garlic sauce fish. Huge portions. We'd have happily eaten there every day. Prices run between $10-20/plate, also making it our best value meals.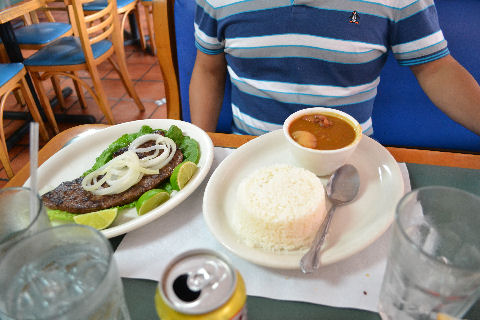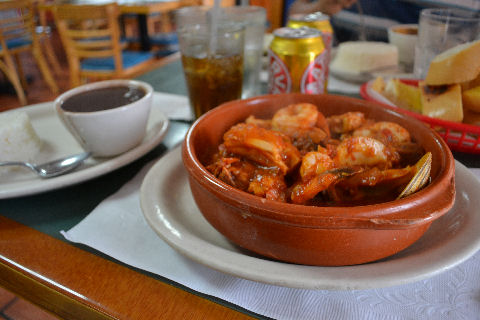 We had "hopped off" the bus in Little Havana to do a little wandering. Our guide recommended that since we were going to take the time, rather than eat a quick bite at one of the programmed spots, we walk a couple of blocks to El Pub, 1548 SW 8 Street (or, Calle Ocho as most folk call it), a "bit of a dive, hole in the wall, but great food". And, it was. Great service, really not so divey, and we had a perfectly cooked plate of calves' liver with onions and lime accompanied by rice and red beans, and a zarzuela, a spicy stew of fish and shellfish with rice and black beans. Yerba mate soda. Prices run around $15-25/plate.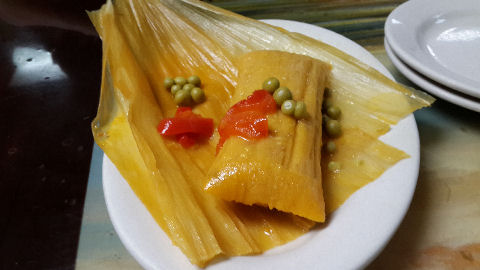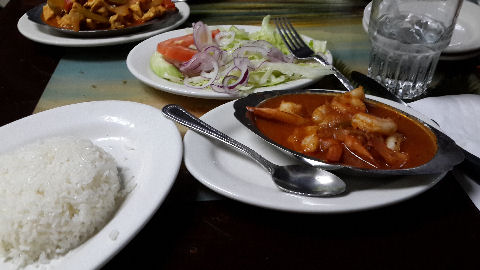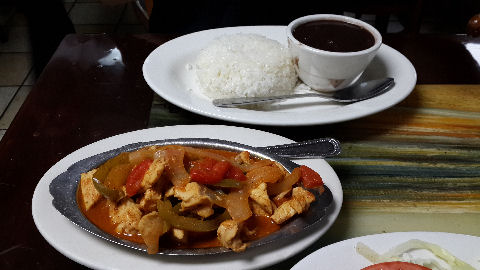 And, a casual meal at Puerto Sagua, 700 Collins in South Beach, mostly Cuban, a little Puerto Rican perhaps, recommended by a couple of friends as their go-to spot in Miami Beach for Cuban food. This place is surprisingly "down at heel" for South Beach. And, the food is decent, if not all that interesting. It's pretty basic – small dishes of your choice for main courses, accompanied by rice and either beans or salad, all relatively cheap. An okay tamal, a bit bland for our tastes, a decent saute of chicken and vegetables, and a reasonably spicy dish of chili shrimp. Prices run about $15-25/plate.