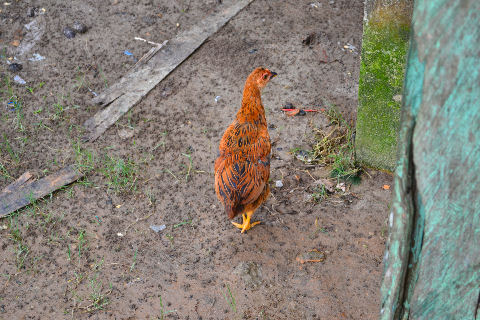 Made ya look. That is one fine looking bird… and check out those gams!
Just a reminder, ingredients don't grow in styrofoam, plastic wrapped packages. Yet.
On to last week's dinners…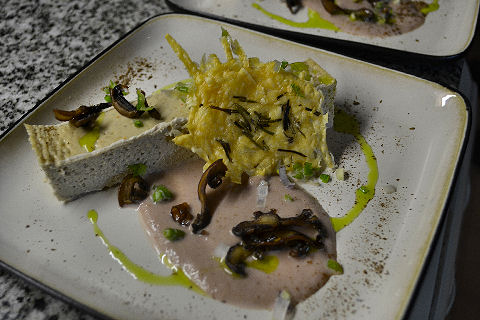 Our shiitake, oyster mushroom and red onion cheesecake, button mushroom bergamot puree, fried portobellos, gran pampeano cheese crisp with rosemary, green onions, shiitake dust.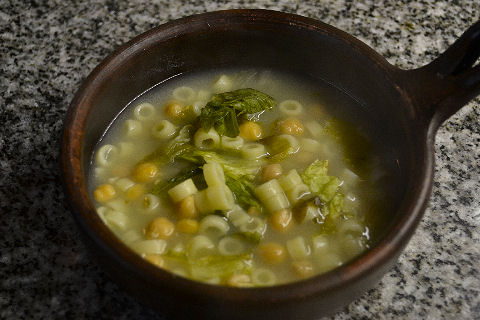 New soup to the repertoire, just a simple fall/winter soup – deeply flavored garlic and kombu broth with escarole, chickpeas and ditalini pasta. Hmmm… now there's a place to use the hand-cut orzo from last week's challenge, didn't even think of that. (Oh, and sorry, we didn't have a challenge this week, a friend of mine had a going away party last night, so I headed for that instead.)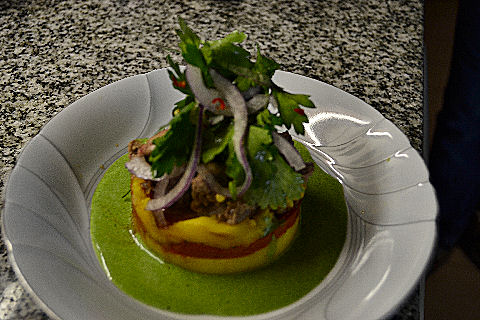 A new causa, a warm one. The base the usual potato flavored with lemon, olive oil and yellow chilies, layered with herb roasted tomato slices, surrounded by a fresh, vibrant parsley sauce, and topped with a saute of chicken livers with oregano, thyme, garlic, and white wine, and topped with a little salad of red onion, parsley, cilantro and red chilies. New favorite causa, I might say.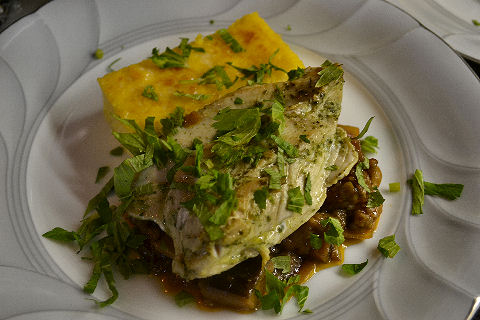 Simple and delicious main course, chicken breast marinated for about six hours in olive oil, basil and garlic, served over a classic Sicilian caponata and accompanied by baked polenta finished with goat's milk brie.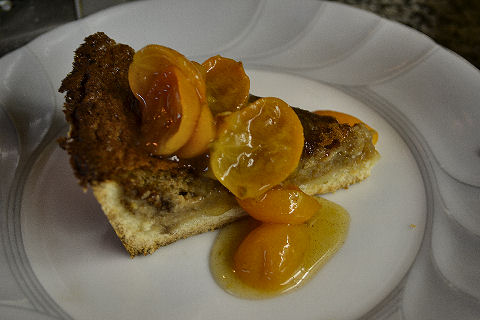 We've made apple butter tarts before, I decided to give it a go with pear butter – made the same way – and accompany it with candied kumquats.
Happy, sated diners, according to all I've heard back so far!