I'm just going to jump right into the dinners from this last weekend, without any long commentary. All went smoothly, a nice change of pace from recent weeks.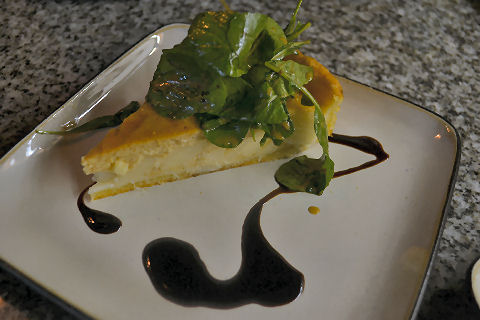 Our heart of palm tart with manchego cheese and chipotle chili. Balsamic glaze underneath, arugula salad with mustard and smoked balsamic vinaigrette above.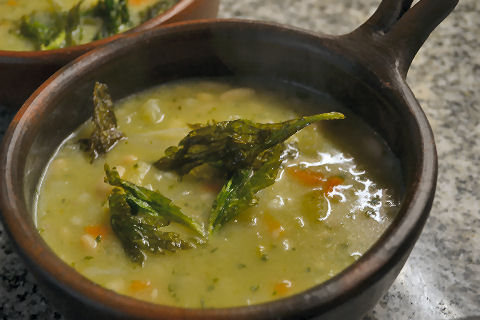 Minestrone d'Asti – potatoes, cabbage, carrots, celery, ditalini pasta and white beans all cooked together, finished with a pesto of smoked pancetta, basil, parsley, peperoncino, grana padano cheese and garlic.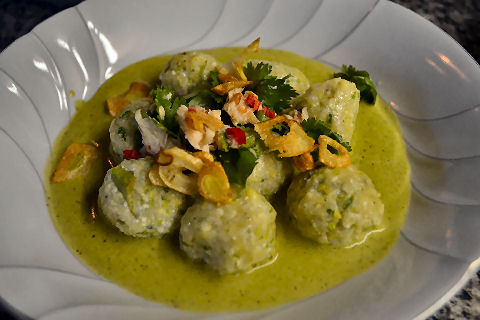 I already posted about the zucchini gnocchi the other day – zucchini and ricotta gnocchi in salsa nieve andina, with mesquite smoked trout, red chilies, cilantro and deep-fried garlic chips.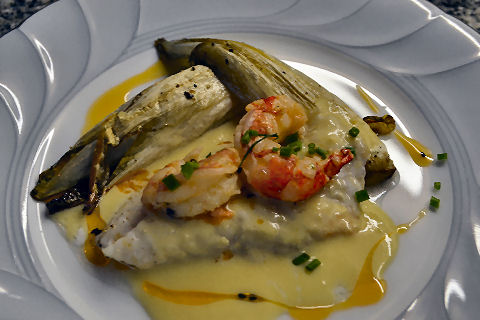 Main course, broiled mero, a type of grouper, prawns sauteed in togaroshi chili oil, rocoto sauce and roasted endive. The sauce looks like a cream sauce, but isn't, it's just emulsified vinegar, olive oil, lemon, garlic, celery, leek, onion and rocoto chilies. Drizzle of togaroshi chili oil.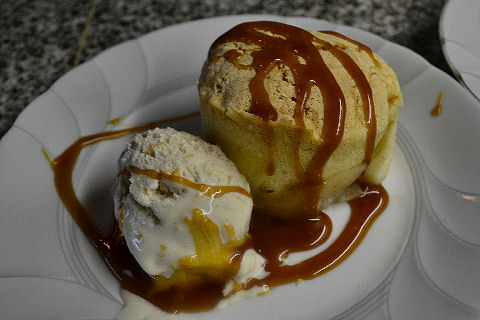 Individual apple charlottes with cheddar cinnamon gelato, bourbon miso caramel sauce.