I've only been to Washington DC once before that counts as tourism. Oh, I ran down there three or four times over the years I lived in New York for one event or another – a leadership conference, a food show, a martial arts tournament, a gay march – but it was just for a day, with once or twice a stay overnight, and then back home. I can't tell you exactly what age I was when I was there for a couple of days for tourism – I vaguely recall seeing the Lincoln, Jefferson and Washington memorials, and I think my father took me on a tour of the FBI museum while my mom took the other kids to some other sight. Given that my mom was on the vacation, I had to be younger the 15, and given that, as I put it to my cousins this weekend, there was no Vietnam memorial because, well, we were still over there fighting, I'd guess it to have been roughly 1970-1972. So I'd reserved a good stretch of one day this weekend to just get out and see some of the tourist sights. Of course it had to be the one day that the skies decided that a steady light rain all day would be appropriate. I'm sure you've seen a zillion pictures of all the various buildings and monuments, so I'm not going to just post a bunch of those. Let's see where we go…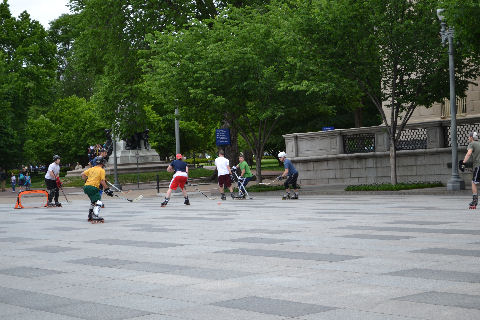 A little street hockey on the plaza between the US Treasury and the north lawn of the White House. As good a spot as any.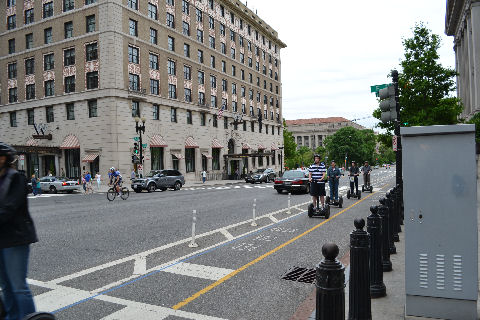 The Smithsonian offers tours of the area via Segway – the tour guide has a wireless microphone and the folks along for the ride have receivers hanging around their necks, with attached earphones. To me it seems a very bizarre way to take a tour.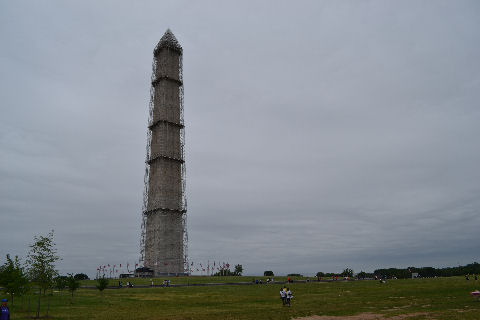 I've gotten so used to the Obelisco in Buenos Aires that I had fully expected the Washington Monument to be gleaming white. Is it just in need of a good cleaning along with the ongoing repairs (a "tremor" apparently disrupted the foundation)?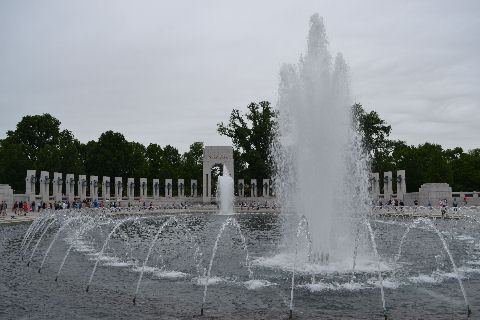 There was also no WWII memorial when I was first, or last, in WDC as it was built during the GWB administration. Really nicely done.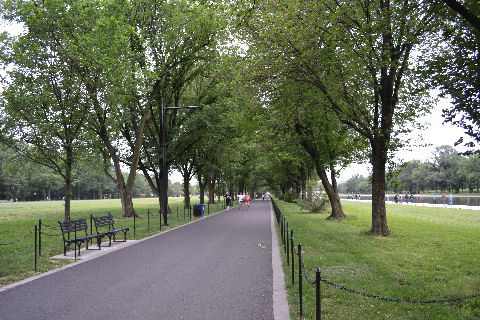 It's a lovely walk down to the Lincoln Memorial…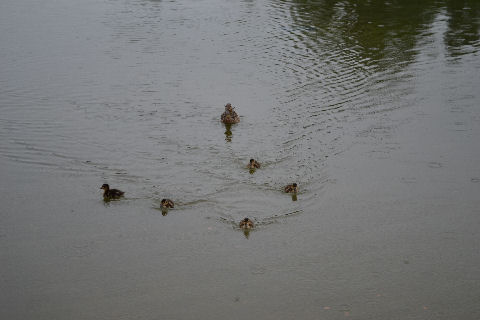 …far lovelier than walking along the famed reflecting pool which is scum and algae filled – tasty for some of the denizens of the area, but not all that attractive to look at.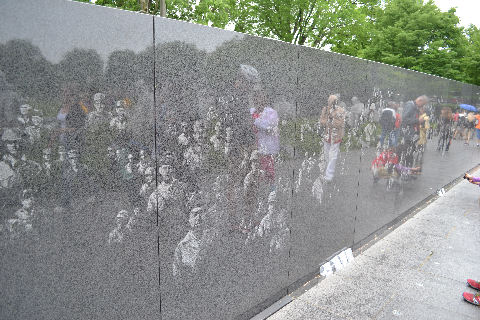 Also not built when I last toured there, the Korean War Memorial – everyone always takes pictures of the soldier statues spread out across the garden in formation, but I thought the wall of etched faces was far more interesting, especially with the added reflections of the people examining it.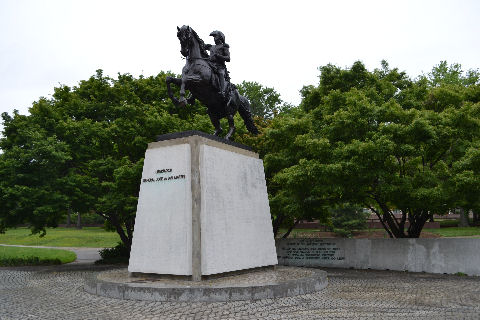 The rain had picked up, so I only continued with a brief visit to the Lincoln Memorial and Vietnam War Memorial – the former jammed with people trying to stay dry, the latter a hurried visit for folk not wanting to get too wet. And then I headed towards the closest metro station which is a fair hike. I decided that I had to pass by the Jose de San Martin statue – I mean, he's everywhere in South America – who knew he had a little plaza in Washington?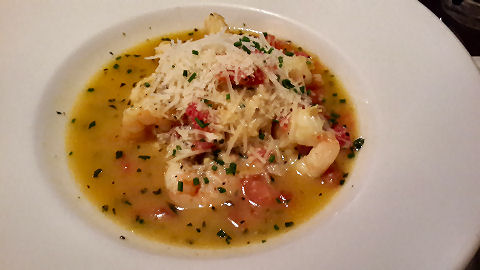 I've heard stories of the legendary chili at Ben's Chili Bowl on the U Street corridor, most of them, however, seem to stem from the Tony Bourdain
No Reservations
episode in DC, and are just repeat tellings of the tale. But rumor had it that next door, at, appropriately,
Ben's Next Door
, 1211 U Street NW, are the city's best shrimp and grits. Much as I love a good bowl of chili, that sounded even better – besides, I could always do both, right? The shrimp and grits are really pretty amazing – easily the best I've ever had. I've never seen them served like this in a broth, but wow did all the flavors work. My only objection is that it seemed a whole lot more like an appetizer portion than a main course, so…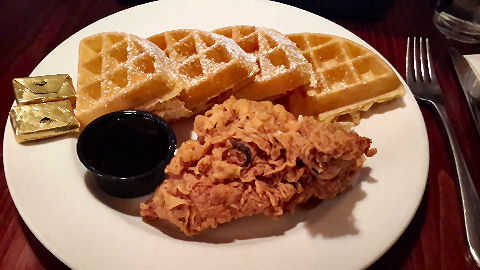 …even though I'd been thinking about the chili, I decided that I had to try the chicken and waffles, which has also been touted highly in many places. Yum, just yum. Crispy, crackly skinned chicken, perfectly cooked, spicy, delicious, and light, fluffy waffles. Okay, the chili idea went out the window at this point and will have to be saved for another trip, if that should ever come to pass, it was already getting on into late afternoon and there was a family and friends dinner coming up in just a couple of hours. I returned to the hotel, freshened up, changed, and headed back into town (National Harbor's a bit of a hike from DC proper – shuttle bus to Alexandria, VA and then the metro into the city).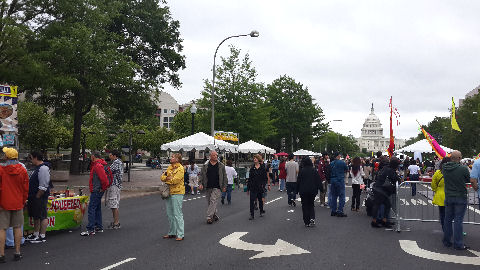 Stretched out along Pennsylvania Avenue in front of Capitol Hill turned out to be the National Asian Heritage Festival, apparently a term for bad karaoke performances by teen and 20-something Asian girls, on three separate stages, all at the same time, and, chicken on a stick. I think there were nine or ten cuisines represented at the various food stands and all of them were offering chicken on a stick. One can only hope the spicing was at least different. But, with a Chinese banquet looming only a half hour away, I passed on by. Regrettable, in the end, that I didn't try the chili nor the chicken on sticks, as the seemingly endless quantity of Chinese food we had at
Hunan Dynasty
, 215 Pennsylvania Ave SE, was about as mediocre as it could have been – and none of it Hunan, all just the typical sorts of Cantonese takeout dishes. It was bad enough that my cousin's fiance (as of that moment) apologized for what we'd been subjected to. Jews and Chinese at the various tables alike, survived. 
[Closed]