I don't often post twice in one day, generally I only post 2-3 times a week, but since this afternoon the final approval copy of my new book arrived via Fedex and after flipping through it I confirmed with the publisher that it's ready to go to print, I can't, obviously, resist posting a second time for the day.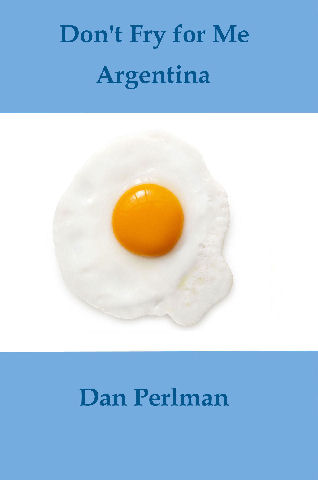 This is not the full Casa SaltShaker cookbook, which is still on my laptop being edited. My goal is to have that finished by mid-year and in print by around September or October. This book, Don't Fry for Me Argentina, is a collection of stories, conversations, and more about life after having moved to Argentina – some of it adapted from here on the blog, some from other published work, and some wholly new. The book includes two dozen of my versions of both classic and modern Argentine recipes, and basically is a mix of travel reader, cultural viewpoint and, hopefully, just some fun.
Currently the book is only available from the print on demand service at the publisher. In about 6-8 weeks it should show up at various online retailers like Amazon and Barnes & Noble, though that's always subject to, simply, however long it takes them to get the distribution set up. E-book versions generally start to show up shortly thereafter.