A little look back at last week's dinners, and quite the international crowd over the course of the week with folk from Angola (possibly our first from there), Italy, Israel, Lebanon, Argentina, Mexico, the UK, US and Canada. A good time, I believe, had by all!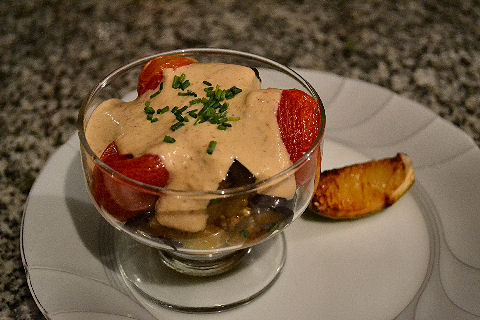 Started the eves off with our eggplant tonnato, once again well received.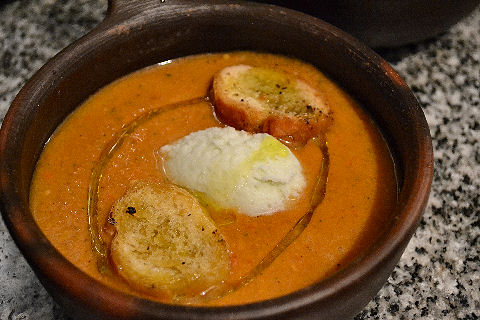 On to a chilled gazpacho – the base a puree of roasted red bell peppers, tomatoes, onions, garlic, green and purple basil, orange vinegar, olive oil, salt and pepper. A cucumber, green chili and coconut sorbet in the center, a drizzle of olive oil and some spiced baguette croutons.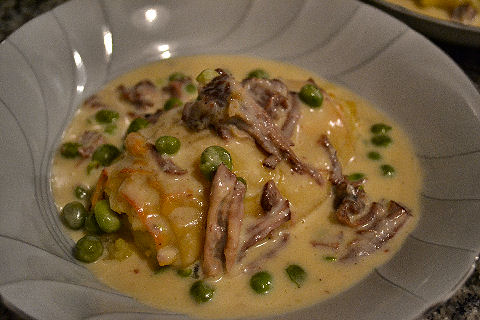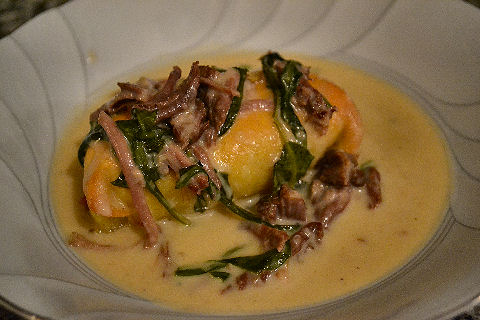 Our favorite dish of the week – homemade semolina canneloni filled with a roasted garlic and potato puree; the sauce, a creamy Morbier cheese sauce with five-spice braised oxtail and beef shortribs, shredded. The first two evenings we added fresh peas, but then, suddenly, no more in the market, and I thought something a little peppery would be nice so I used radichetta, a local type of chicory, the following two nights.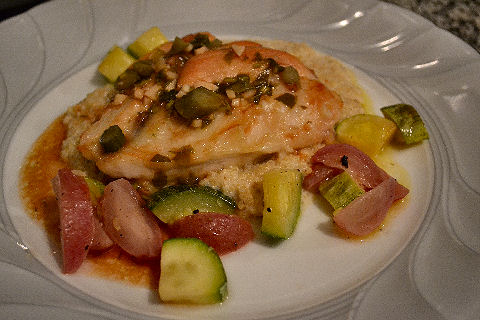 My version of a piquant Tuscan chicken dish that I developed for one of our cooking class series. The chicken dusted in flour and then sauteed. The sauce a reduction of red wine vinegar, tomato paste, gherkins, anchovies, garlic and parsley. Served over quinua risotto and surrounded by butter poached radishes and zucchini.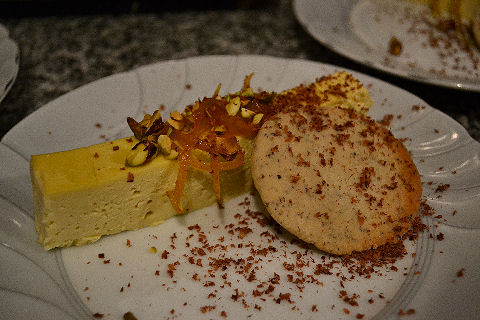 And finally, finished the dinners with a lulo cheesecake – lulo being a citrus fruit from the Amazon basin – coffee shortbread, caramelized orange peel, toasted pistachios, grated dark chocolate.
And that's a glimpse back at last week.