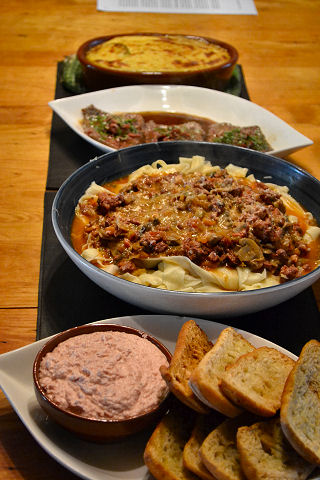 If there is anywhere in Italy where food is as important as art, and cooking is considered one of the fine arts, it is Emilia-Romagna. Nowhere is this more clear than in the cities of Parma and Bologna. The former is at the center of the provinces Parma and Reggio which give us the famed Parmigiano-Reggiano, one of the world's greatest aged cheeses, and the latter giving us the cured meat culatello, which has, perhaps infamously, gone on to mass production in other parts of the world under the name of the town, bologna, or "baloney". And, of course, there is Modena, the capital of the production of true, aged balsamic vinegar.
This is the birthplace of some of the most famed pastas as well – tagliatelle, lasagne, tortellini, and pappardelle. The pastas are made from a type of dough called sfoglia or pasta gialla, a simple but elegant golden dough of flour, eggs and salt, worked into a thin sheet and then cut to the appropriate size. And, to accompany this dough, the Bolognese re-purposed ragù, that rich sauce of beef, ham or bacon, vegetables, butter and cream – the most classic version of which has simply become known worldwide as bolognese.
For this week's Italian regional lunch class, it's the region we explored.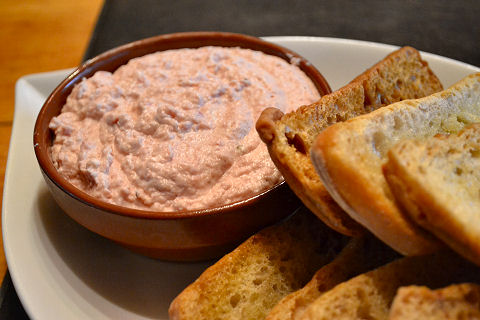 Spuma di Mortadella – a delicious "dip" of whipped freshly made ricotta with mortadella, parmigiano, cream, and spices. Classically served up on ciabatta toasts (we didn't make the latter, the bakery had a few).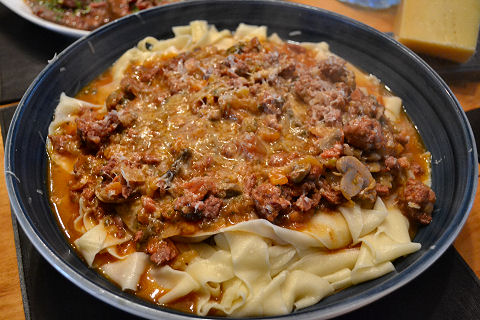 Tagliatelle con Ragù. I refer you to my article on the topic (scroll down to June 17, 2012).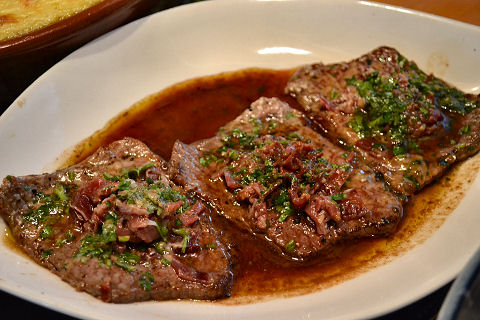 Our main course was Lombatine alla Parmigiana – basically veal scallopine, or Scallopine di Vitello alla Bolognese, except that with lombatine the veal is not dusted in flour and the prosicutto di Parma is chopped rather than left as a slice.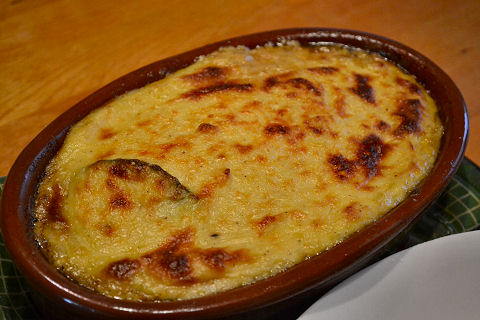 Accompanied by a Tortino di Zucchine – basically an egg and parmigiano enriched bechamel slathered over sauteed zucchini slices and then baked to a golden brown.
Next week we head into neighboring Marche where we'll be making Brodetto di Porto Recanati (a fish soup), Risotto alla Marchigiana (a simple, elegant risotto finished with lemon zest and cinnamon), and Vincisgrassi (mixed meat lasagna) – though since we've recently prepared a couple of risottos we may change that out for a classic regional dessert. Spaces still available…!