Okay, I woke up still stuffed from the previous day's series of small plates that seemed to stretch out all day long. I vowed that this would be a lighter day, and also one with some exercise in it – a few miles of walking about the city, and a two hour dojo workout handled the latter. The former, hmmm… let's see.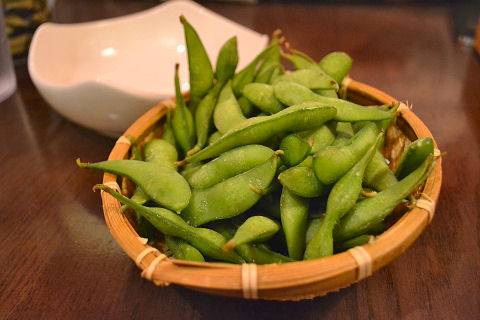 Met up with an Argentine friend who's been living in Madrid for most of the time I've known him, and now lives here in NY. He suggested
Hide-Chan Ramen
, 248 E. 52nd Street, near to his office. Started off with some "snacks" – steamed edamame… 
[Closed, taken over by Totto Ramen]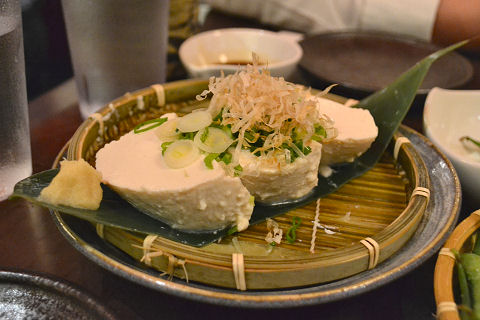 …and some fresh made tofu with green onions and ginger – creamy and smooth, absolutely wonderful!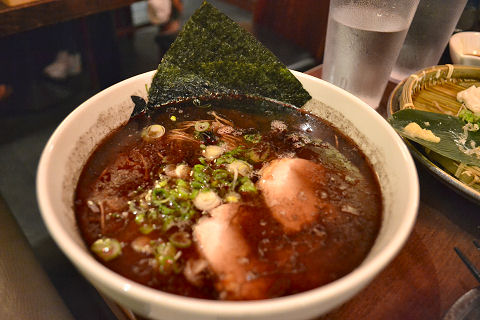 A couple of bowls of ramen – there's a nice selection, this the Hakata Karu Ramen – hakata is a style of broth that's particularly rich and intense, the karu is a roasted garlic base. I really like that you can not only select from different varieties with different "fillings", but select the type of noodles you want, the richness of the broth, and a wide range of add-ons from spicy to pickled to offbeat sauces.
Great lunch, didn't feel like I couldn't move afterwards.
And, dinner, my annual visit to Kanoyama with my friend Ephraim, and, unfortunately, not his wife Efi, who couldn't join us. But we managed, with a bottle of Tamajiman Yamahai Junmai Genshu sake – beautifully rich and delicious – between us, and…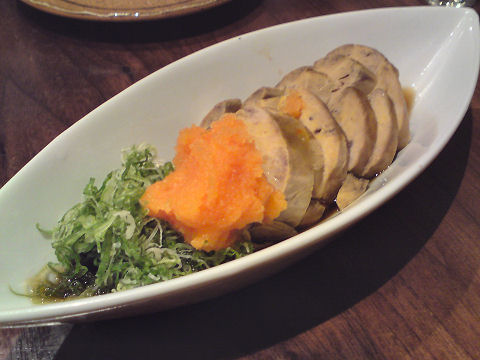 Ankimo (monkfish liver) with ponzu sauce.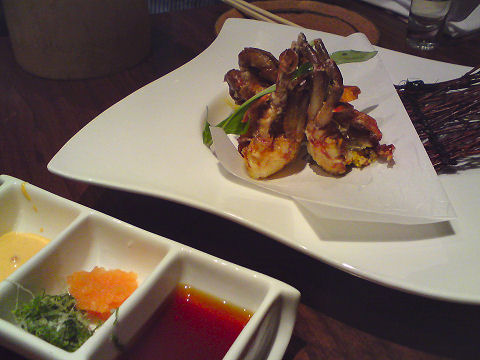 A perfectly cooked soft shell crab.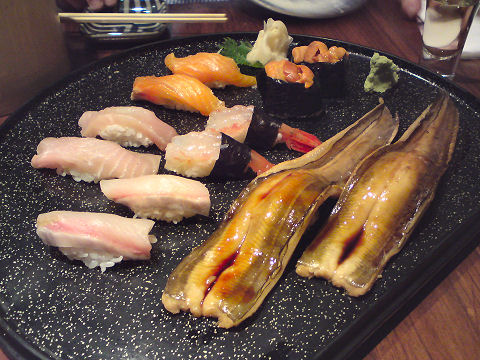 Round one of sushi – white salmon, yellowtail, arctic char, sweet baby shrimp, sea urchin, and freshwater eel.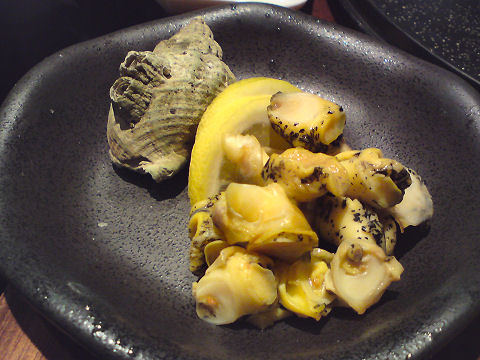 Baby conch served with yuzu juice and sea salt.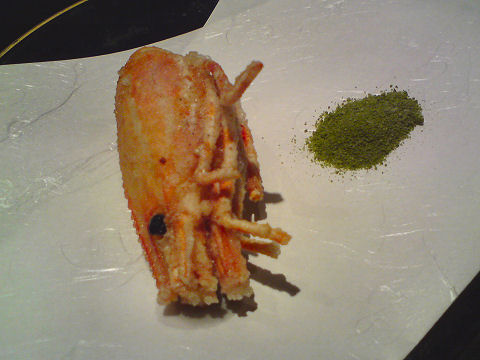 A little extra from the kitchen, deep-fried prawn heads with green tea salt.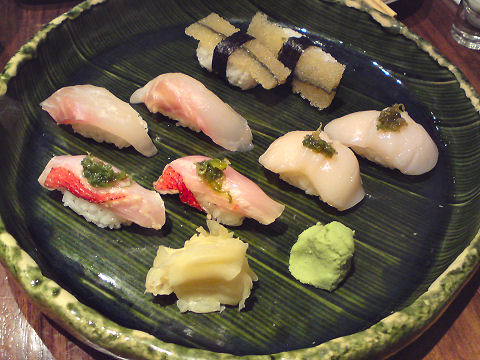 And round two of sushi – red and golden snappers, pressed roe, and scallops.
The food – as good as ever. The service and ambiance, disappointing – the place has been "discovered", something who knows, I may have even contributed to at some point in my various writeups, not just here but elsewhere. It was jammed with people waiting for tables, they've gone to the "we don't seat you unless your party is complete" routine – along with, my friend arrived about 3 minutes after our reservation and they'd given our table away because we were "late" – though they found us another one quickly. Service just plain sucked – inattentive and abrupt, and completely disinterested on the part of our waiter. Not a good reaction all around to success.