A group of half a dozen for one of our private evenings this week – "more turf than surf" and not too spicy were my only instructions… and an interest in "different whites and unusual reds, particularly Bonarda".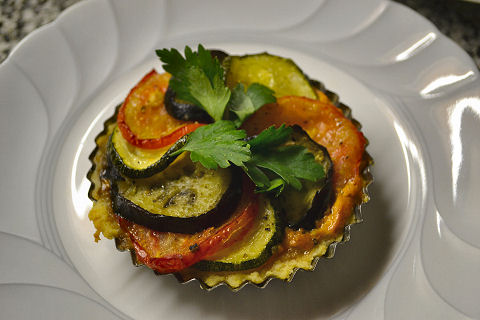 We started off with one I've been playing with, a ratatouille tartlet – par-baked polenta and parmesan crust, a goat cheese and roasted pepper filling, and a topping of sliced tomatoes, zucchinis and eggplants. Made the mistake of putting the filling in too early and by the time they were baked to order, the crust wasn't holding together well, so we had to serve them in the tartlet tins – to be corrected in the followup dinners this week as you'll see.
Served with Nieto-Senetiner's Millesime Brut Nature, a sparkling blend of Pinot Noir and Malbec.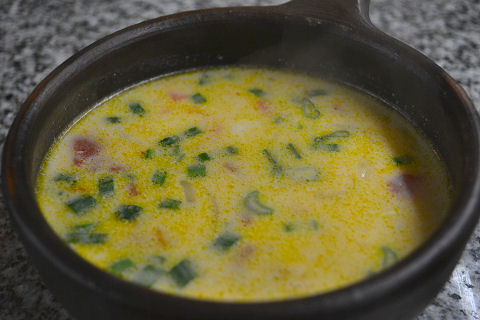 A chowder, or caldillo – with a bit of prosciutto, onions, garlic and chilies sauteed down first, then potatoes and fish stock, simmered until the potatoes were cooked. Finished with cream, green onions, diced haddock and small shrimp.
Served up with Coquena Torrontés from Salta.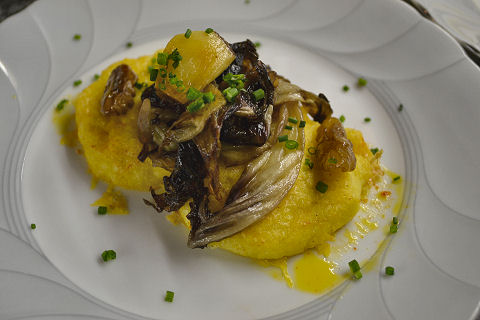 After how good the roasted radicchio, garlic and walnut topping was on our crepes last weekend I started thinking about what else it would go with. Semolina gnocchi seemed a good move, and indeed, delicious and delicate with just a hint of bitterness from the radicchio.
The wine, Viniterra's Carmenere, a grape more known in Chile than Mendoza.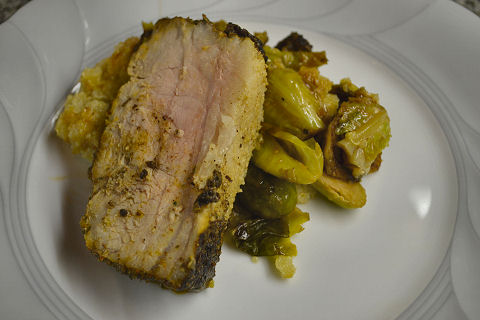 Herb and spice crusted pork loin, lightly blackened and then roasted to medium. Sliced and served over quinua cooked in pork stock and accompanied by charred brussels sprouts finished with mustard and tomato extract.
Moving to the requested Bonardas, the Serie A from Familia Zuccardi accompanied the roast…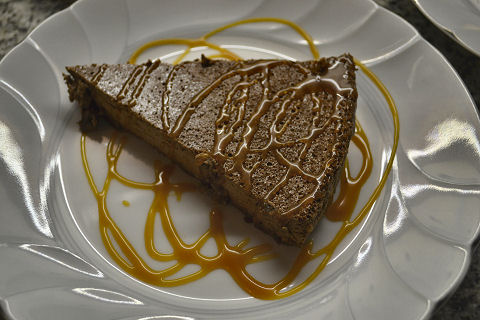 The recent chocolate and coffee liqueur creme brulee that we enjoyed so much at Adentro Dinner Club stuck in my mind – why not one of our cheesecakes? So, a dark chocolate and coffee liqueur cheesecake, topped with a drizzle of brandy caramel. Not a bad way to finish up the evening.
…and finished off with the Alma 4 sparkling Bonarda, an off-dry wine that paired up nicely with the chocolate and coffee flavors.