Those of you who've been with me awhile may remember that several years ago I took a series of private cooking classes from one of the best Brazilian chefs here in Argentina, Eduardo Pinheiro. He's since moved back to Brazil (and I inherited those lovely dark clay soup and stew bowls you've been seeing the last six months or so in Casa S photos). Since that time I've played around with the recipes he taught me, tried out other versions of them, both traditional and modern, and come up with my own favorite ways of making them. Still, his were the inspirations for a new four-session series of Brazilian cooking classes that we just started here. Session one went off without a hitch, though perhaps a bit of grumbling about peeling the black-eyed peas, a tedious but necessary step in making one of the dishes. Two local cooks attended and one of my former students who has since moved back to the States connected in via Skype video and prepped and cooked along with us. A fun time, and, some good food, had by all.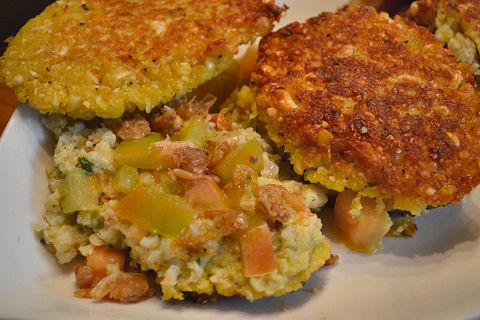 Acarajé com Vatapá
[Black eyed pea fritters split open and stuffed with a shrimp and fish sauce, green tomatoes, fried dry shrimp and hot sauce.]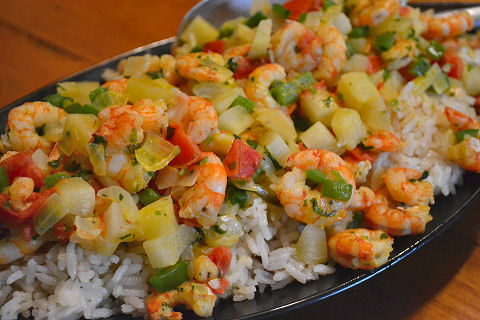 Bobó de Camarão
[Stewed shrimp in a yuca, pepper, tomato and coconut sauce, served over rice.]
Next session coming up on Wednesday afternoon, the 2nd of February, we'll be making Moqueca (fish/shellfish stew) and Casquinha de Siri (crab gratin). There's still space available!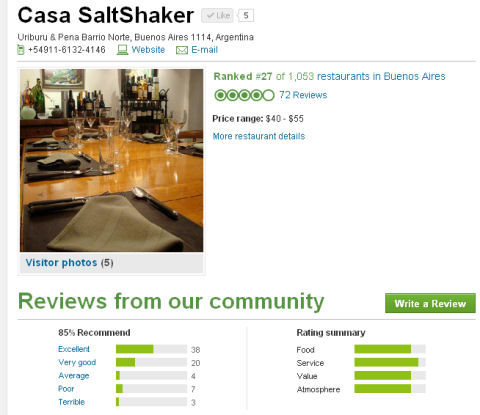 On other fronts, my frustration with TripAdvisor may have gotten back to someone there – within a few days of the post we climbed from around 100th in the city to around 50th, overnight, with no new postings nor restoration of the ones that were deleted by them – essentially restoring us to where we had been prior to this series of events. A continued series of positive reviews with our new format has really boosted that as well, and, as of this week, we've moved up to 27th in the city!