"When I stop working the rest of the day is posthumous. I'm only really alive when I'm writing."

– Tennessee Williams
Joining the ranks of our various centenarians whom we've celebrated at Casa S, this weekend would have been Tennessee Williams' 100th. Having spent most of his life, at least the latter part of it, in New Orleans, that seemed a natural culinary influence for our dinner – and, as it turned out with mucho suerte, his food likes are well documented, so picking out a few of his favorite plates and coming up with reinterpretations was just as natural.
Now, the weekend didn't start out auspiciously. Late Thursday eve I received a call from one Ms. G**, cancelling her reservation trio for Friday because she found it completely unappealing that we'd venture to serve "southern food". An attempt to explain that it was just an influence (not that there would have been anything wrong with southern food in the first place), got me cut off with a curt, "we find your entire menu and concept unappealing". These are the same folks who petitioned for a space because friends had been and raved about us to them, and who, in their e-mail after confirming, stated they were "very excited" about the theme for the evening. I've no idea what they thought the theme would result in for a menu, but "southern food" seems pretty obvious. Maybe they thought they were going to get Cat on a Hot Tin Plate or something… oh, but wait, they'd communicated a "no red meat" request, and then she complained that we were serving fish!?
And Saturday's folk rained on me with various allergies, dislikes, and won't eats – several of them not communicated to me until Saturday afternoon or at the dinner. Roll with the punches, you know?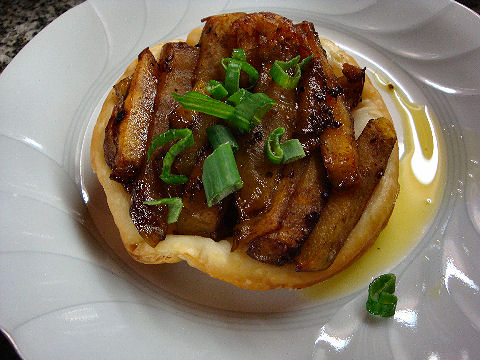 So, favorite foods of T.W. – candied yams were right up there. Here, another take on our series of savory tarte tatins, with sweet potato batons caramelized in butter, brown sugar, salt, pepper, chili flakes and anchovy, cooked under puff pastry and then flipped out onto the plate.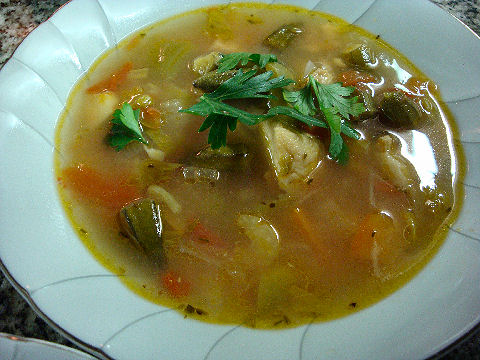 A traditional gumbo was another fave. Instead of making the traditional thick stew, I turned into into a more soup-like consistency. Because several folk had shellfish allergies I made it a pure catfish gumbo with no shrimp, and of course the various no red meat and no pork left any of those off to the side. Sauteed celery, green bell pepper, chilies, onion and garlic in olive oil until soft, then added okra, tomatoes, thyme, bay, salt, pepper and fish stock (made with the catfish bones, onion, bell pepper, celery, garlic, bay, sassafras and sasparilla), and simmered it all together until everything was cooked through.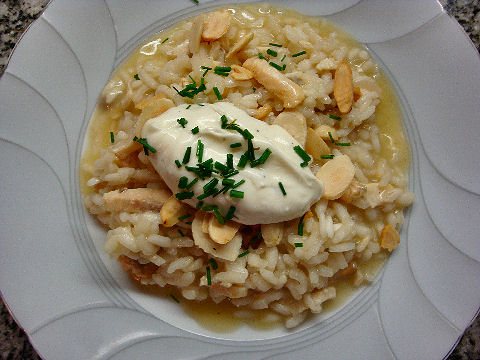 My personal favorite of the night – based on a classic Trout Meuniere Amandine, his all-time favorite dish. Classically, a deep fried whole trout served in brown butter with toasted almonds – here, a risotto made with trout stock (trout bones, celery, carrot, onion, bay, thyme, salt and pepper) and flavored with a little red onion from the start. Finished with finely slivered trout that was cooked in brown butter, then topped with sour cream flavored with salt, pepper and chili flakes, plus toasted almonds and chives.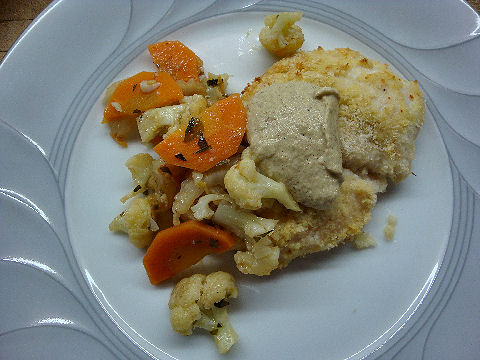 Who can beat fried chicken? No one really, but given that it was just an inspiration, seasoned chicken breast butterflied and coated in flour, egg wash and panko crumbs, baked until lightly golden. Served up with a giardiniera – you saw this last week with the muffuletta – but here more classic – cauliflower, carrots, celery and garlic cooked in olive oil until soft, a handful of oregano added and then finished with pecan red wine vinegar. A little pesto of green olives, pecans, olive oil and orange juice to sauce the chicken. Not exactly the Colonel's recipe….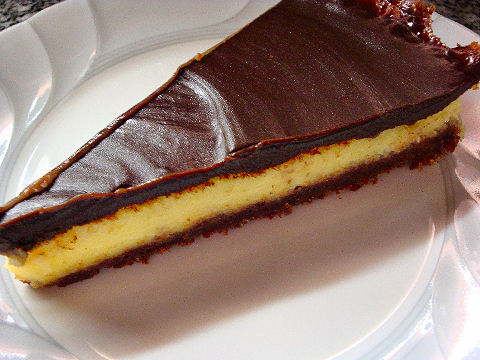 From lemon ice box pie to our own chocolate lemon tart – chocolate shortcrust, lemon curd and chocolate ganache. What's not to love?