One of the things that hadn't occurred to me in returning to school was the whole theme of exams. Yes, cooking school has exams. I can still remember how nerve-wracking the final was when I went to culinary school many moons ago. But, here in pastry school, Roberto assures us that the exams are not difficult. Our upcoming masas finas exam will cover all the stuff we've gone through up to now, including this last week's learning to make strudel and phyllo dough…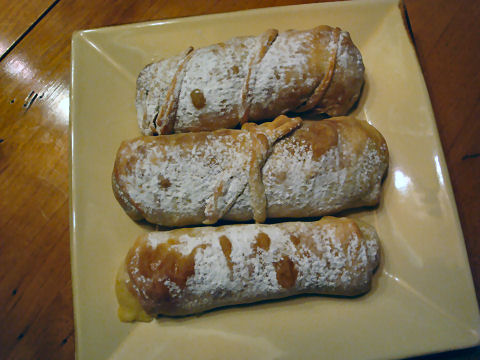 At this exam, at least, we will have semi-recipes, i.e., we'll each get our test assignments, along with the quantities of ingredients – we don't have to memorize all the various amounts of grams and milliliters and such – but, we have to know what to do with them – no instructions will be given. So that means a bit of practice, just to make sure I remember how to do the various things we've covered in those first eleven classes. We begin back with class 1 and the sponge cake type doughs. I've made enough sponge cakes over the last couple of months that I'm comfortable with those, so on to some of the specialties – we'll start with vainillas, or as they're usually referred to in English, ladyfingers.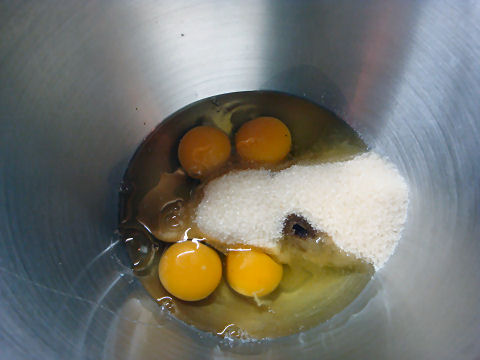 Into the mixer (this can be done by hand too, it just takes a lot longer), 5 eggs, 150 grams of sugar and a dash of vanilla extract.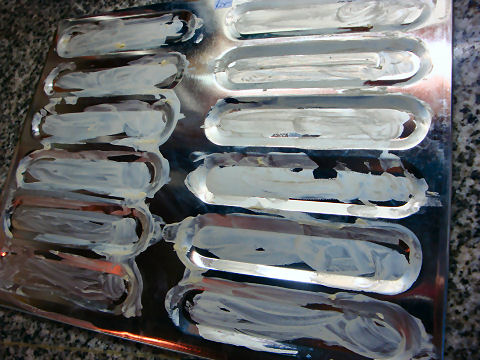 Butter your vainillas mold – and yes, they do have their own mold.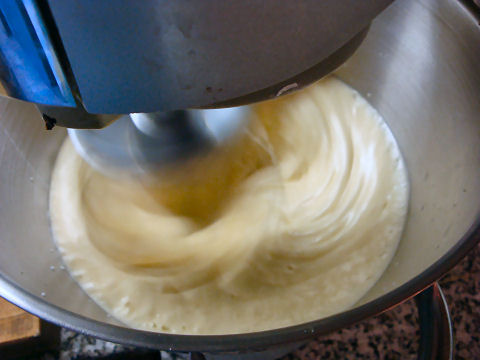 Meanwhile, get those eggs a-whippin'.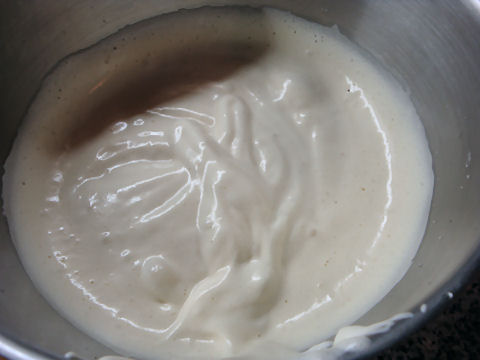 The idea is that they form a thick, oozy sort of batter that becomes a creamy white color.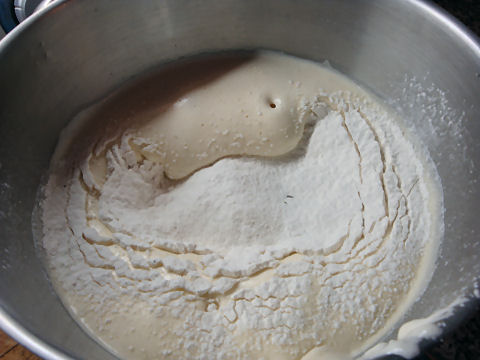 Sieve in 200 grams of cake flour.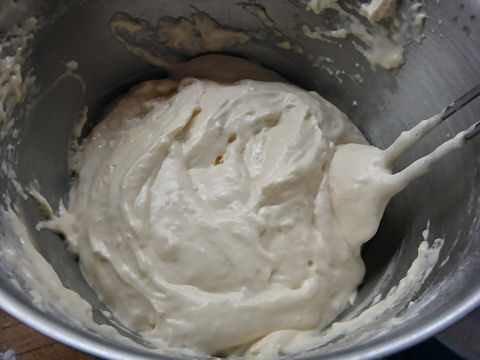 And carefully fold it in with a spatula until it's well incorporated.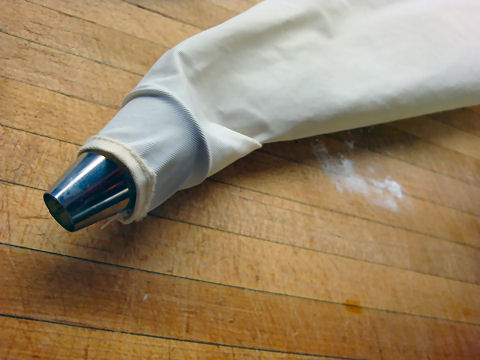 Get your piping bag ready, with a wide, plain round tip.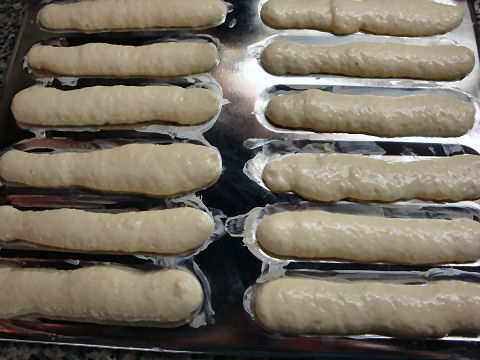 Pipe out the vainillas – preferably a bit more evenly than I did.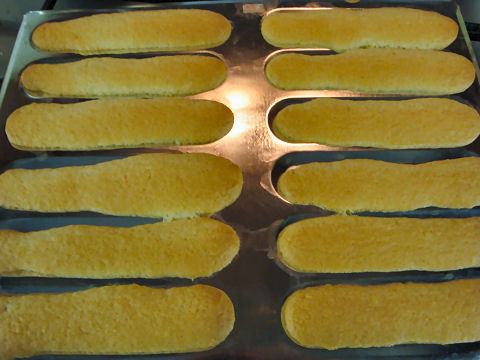 And bake, for about 15 minutes until just golden brown. Remove from the mold and let cool. This recipe makes two dozen ladyfingers if piped correctly, so you either need a bigger mold, two of them, or just re-butter and refill as soon as the first batch are out of the oven.