"God gave man the challenge of raw materials — not the ease of finished things. He left the pictures unpainted and the music unsung and the problems unsolved, that man might know the joys and glories of creation."

– unknown
New York City – In the previous review I mentioned that tasting the crudo plate at Scarpetta I realized I hadn't had sushi once during my entire trip. That's so… wrong. And so, for my last night in town, it was out to a favorite little neighborhood (East Village, where I used to live) sushi bar, Shima, 188 2nd Avenue, at 12th Street. I've mentioned the place before, so I'm not going to do a whole writeup, just share some final photos and then back to our regular Buenos Aires channel. The tango-dancing manager of the place greeted me by name and promised once again to visit us on his next BsAs trip (he didn't on his last time in, he and his wife spent five days straight dancing tango). Chef Toshio Oguma, by the way, has moved on to a different restaurant, and his former assistant is now running the sushi bar at Shima. He remembered me and a little parade of dishes started up, just like I'd never been away. That's how to run a restaurant. [fair warning – camera phone pix] [Closed]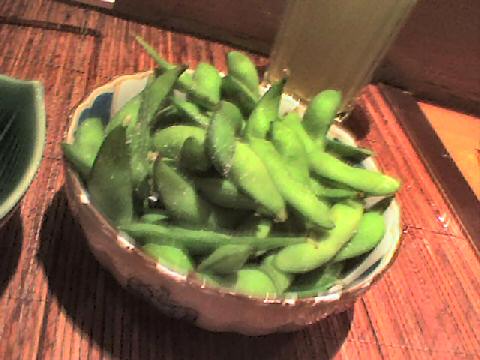 A bowl of freshly steamed and salted edamame hit the bar while I chatted with the chef.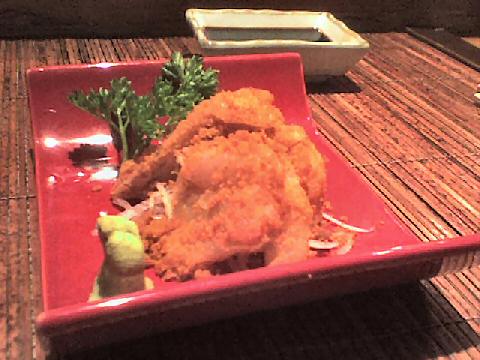 He asked if I still liked
uni
(does anyone who likes it ever stop?), then sliced up some beautiful imported Japanese snapper and tossed with crumbs made from dried uni – very cool idea, wish I could get some here to experiment with – it preserved the flavor, but has an entirely different texture.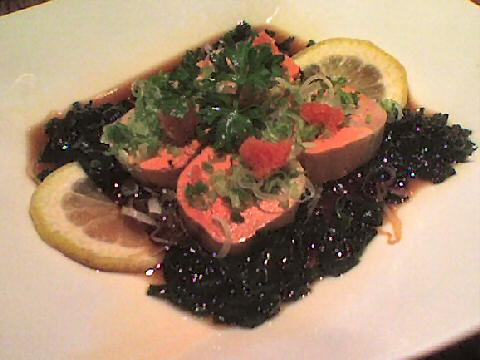 One of my favorite things,
ankimo
, or rolled, cured, and poached monkfish liver served up with a little vinegar soy and some spicy flying fish roe.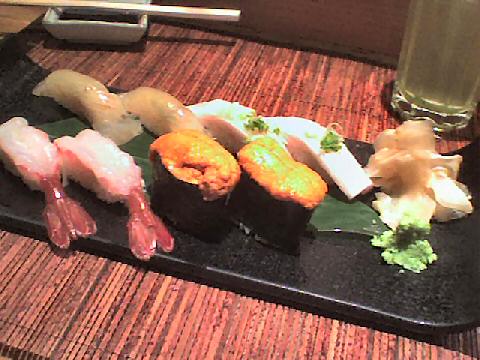 A little platter of pairs of
nigiri sushi
– cured fluke, white tuna, sweet rock shrimp, uni (sea urchin if you were still wondering).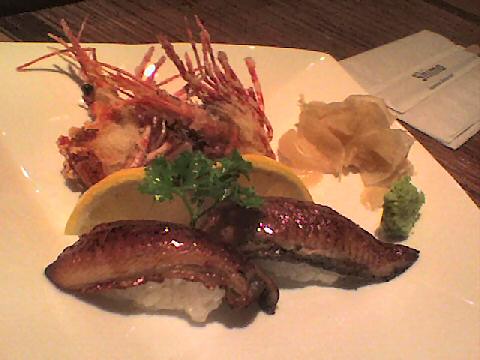 And finishing off with a couple of slices of
unagi
, or freshwater eel (versus
anago
, or sea eel), topped with a little sweetened sauce, and the heads from the sweet rock shrimp which had been deep fried – you eat them whole. Unagi is considered such a delicacy in Japan that there are restaurants that specialize in dishes made from it, in particular around Lake Hamana; and, there's even a day in midsummer that's dedicated nationally to eating it.
And now, as noted, back to our regularly scheduled programming….