I don't like heights. That's why I stopped growing at fifth grade."

– Billy Crystal, in My Giant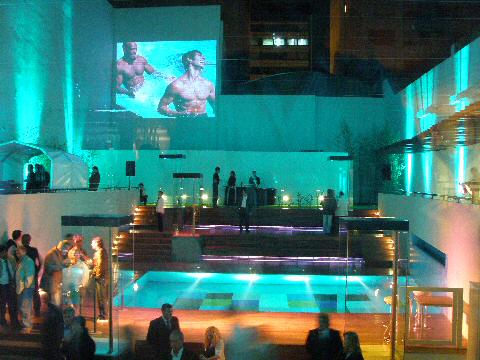 Buenos Aires – Me too. I don't like heights. Not one bit. Come to think of it, I don't much like big parties. Not one bit. But, nonetheless, I found myself last evening at the inauguration party for the new Axel Hotel – San Telmo's [technically, as a friend pointed out, it's in Monserrat] new lodging spot "for gays" that proclaims itself as "heterofriendly", just in case, of course, they don't fill the 48 rooms with gay men and women. Which could be an issue, given that they're located mid-block (#649) on the somewhat seedy back street of Venezuela, at nearly the edge of the barrio, by Chacabuco… near to… well… pretty much nothing. But then, I suppose, that anyone willing to shell out between US$181 and US$355 for some very modern, sleek rooms that are… weirdly designed (to open the closets, you have to slide the closet doors so they completely cover the windows, and vice versa; same with the mini-bar and bath, which can't be open at the same time)… well, those folks will probably think nothing of springing for a taxi to get wherever they want… even with today's 20% taxi fare hike.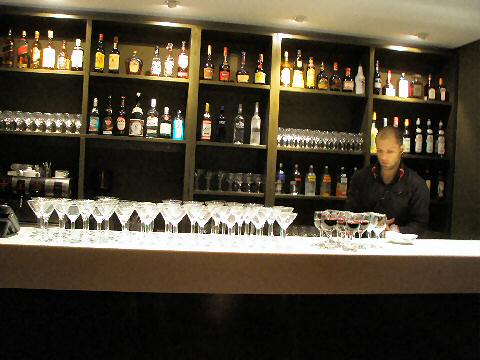 So how did I get there? I mean, this blog isn't exactly the beacon of gay activity… but, I've worked for gay magazines in the past, and in particular Passport, and the publisher and editor of that publication were flown down from New York to cover the opening, and they invited us to join them. It wasn't exactly an intimate affair – the guest list ran to over 1,000 invitees. I have to admit, being so not involved in the gay party scene here (nor in NYC for many years), that I'd forgotten what it's like to be in a room full of that many people dressing to impress – either with glamor or sexiness or a bit of both – and drinking to excess. We managed to hang in there for about two hours (had I been on my own, it'd have been about 20 minutes), at which time we were ready to go somewhere and get something to eat, and my friends joined us as we headed out.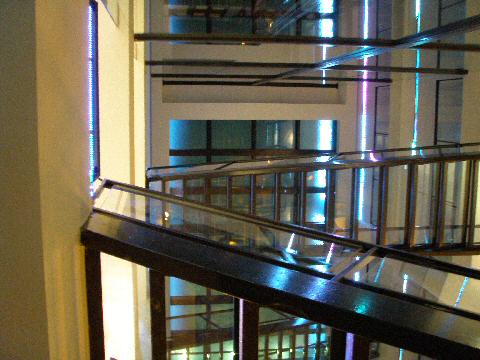 The hotel itself? It's the heights thing. There's a rooftop pool up on level five. That in itself is not a big problem, except that it's a glass pool. And it's positioned over the central core of the building, which is all open glass (even the rooms all face into the center and have glass walls – if you want privacy, you need to draw the curtains). Even the Escher-like stairways are glass, both bottom and sides, which made descending them, in particular, a trepidatious experience – I wasn't the only one, I saw others clinging to rails for dear life. Imagine looking down, or up, through all of that. I lasted about 30 seconds by the side of the pool before needing to take the… yes, glass elevator… back down to terra firma. Thankfully, there's a second pool down below in the rear courtyard (pictured above in the first photo) – that'd be my spot to hang out.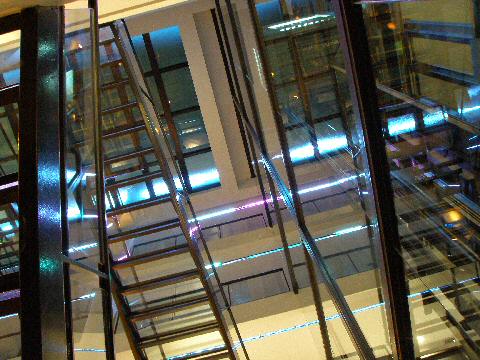 The party itself? A very short opening statement by the owner after a brief welcome by a couple of drag queens brought in from Barcelona (the hotel group's headquarters) Lots of cheap wine flowing through the evening, along with plenty of watered down cocktails. An occasional tray of hors d'oeuvres was passed through the crowd, some of it vaguely edible – the food, not the crowd. But then, they were springing for a thousand plus people, many of them clearly professional imbibers, to come and hang out and be simply fabu…