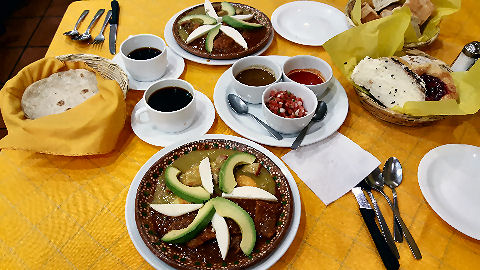 My youngest brother Jeff arrived early in the morning, and once he got settled in, we headed out to breakfast, his favorite meal of the day. A classic spot in Guadalajara we were clued into is La Chata, Av. Corona 126 in the center of town. Two plates of fried eggs with avocado, cheese, and we got them "mixto", half green sauce with braised pork and half red sauce with chicharrones. Even decent coffee. Yum!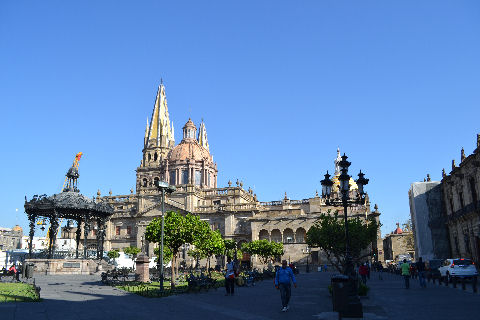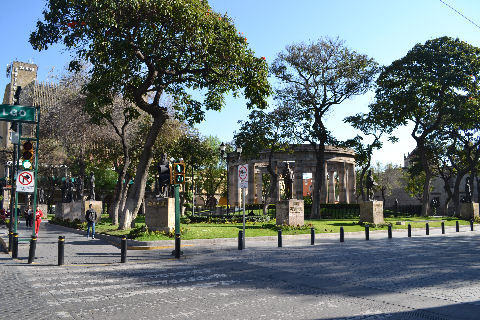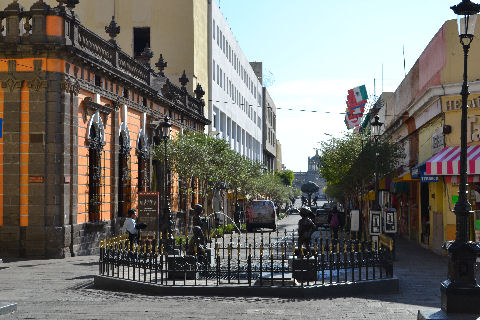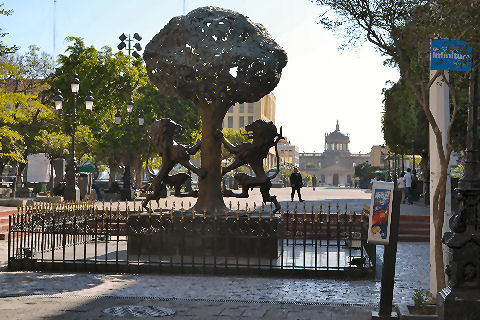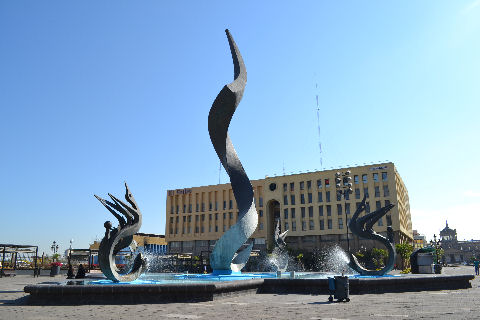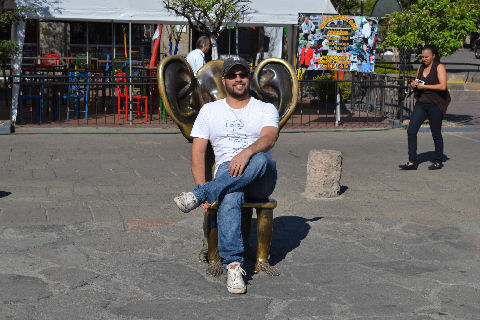 We did some obligatory sightseeing in the center of town. Mostly we have been catching up – it's been 14 years since we last saw each other in person – he lives in Sydney, I live in Buenos Aires, we're never in the US at the same time… his kids were 4 and 6 the last and only time I met them… you can do the math.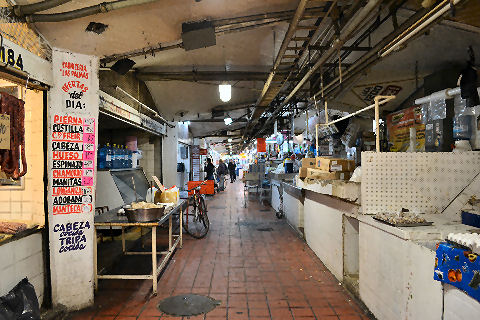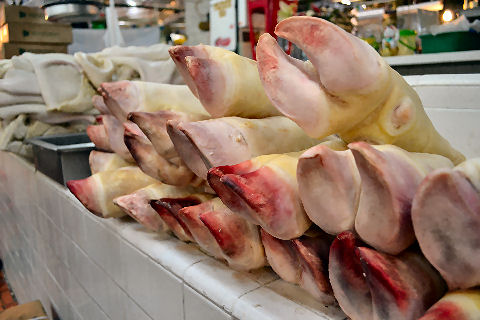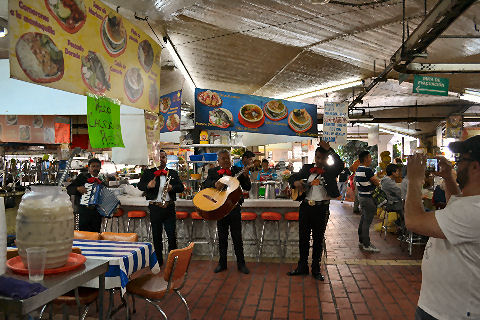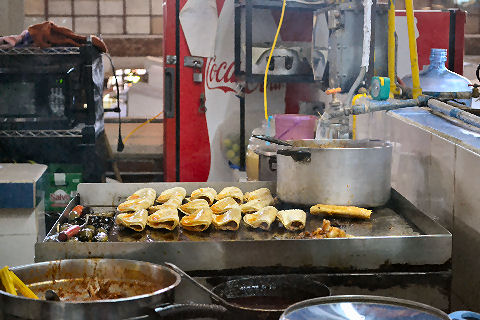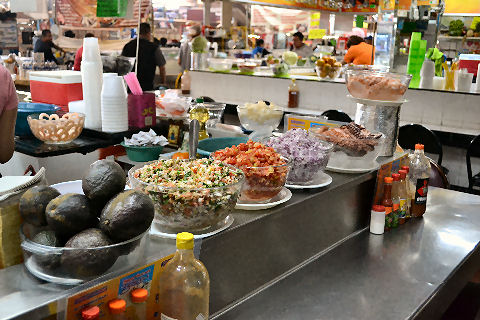 We spent a couple of hours wandering the Mercado San Juan de Dios, the central market for the city. We were too full to sample anything, but it all looked and smelled great!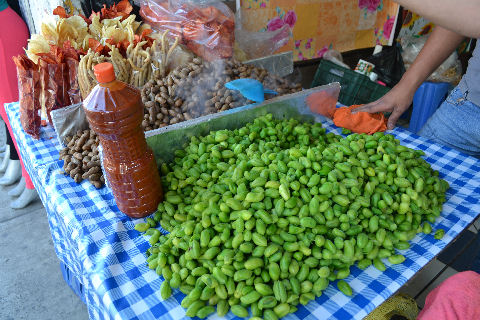 Hitting the streets we stumbled across a family selling fresh peanuts and green chickpeas to nibble on.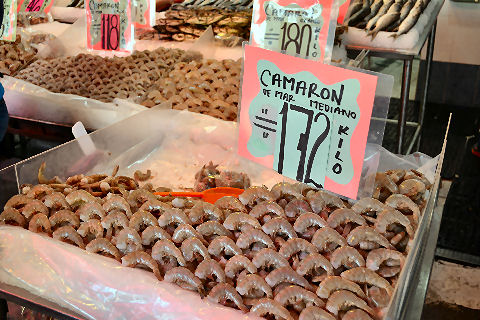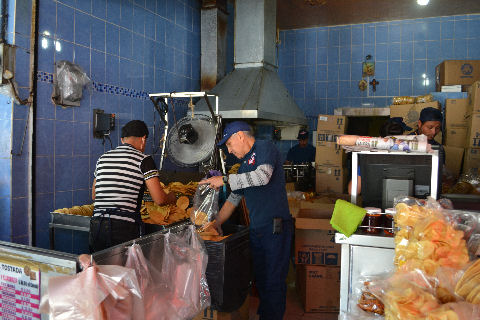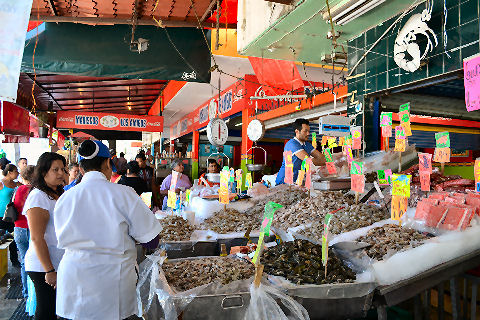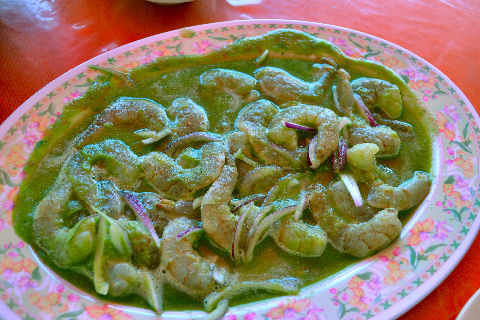 We ended at the Mercado del Mar, the seafood market, where we wandered a little and then headed into the central patio, grabbed a table, and split a small platter of aguachile, the spicy, lime-y, raw shrimp dish that I learned how to make the other day.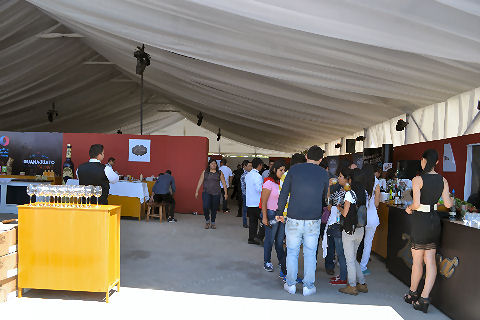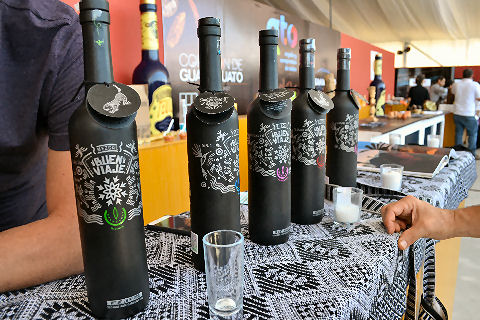 And then headed to the exposition part of COMEfest, the gastronomy festival that was the reason for coming here. Unfortunately, turning out to be a bit of a bust – this, other than a tent where some poorly attended lectures were being given, was the whole thing. Maybe three dozen international distributors of mostly tequila and mezcal, plus a few food purveyors. Almost nothing, except the tequila, local. Back to the hotel to rest up for dinner.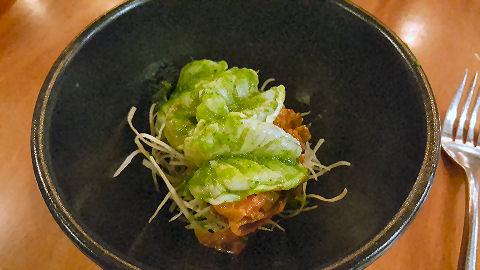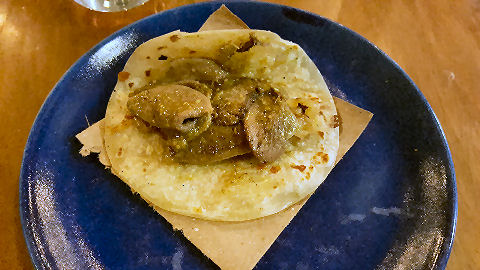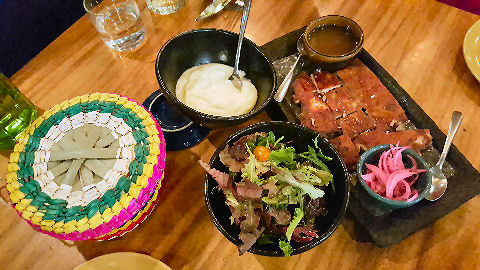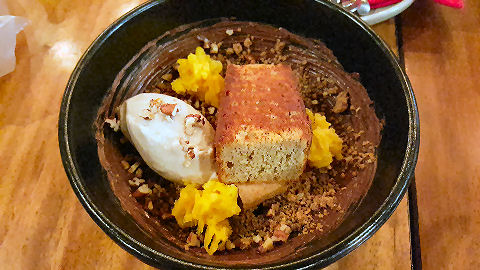 Meeting up with two new friends, Ruth Alegria, a well known chef of Mexican restaurants in the New Jersey area, and Nicholas Gilman, an expat who's been living in Mexico City for two decades and has been helping me out with recommendations. They wanted to go to Cortez, where I'd been the night before, and loved it, and given the disappointment over the exposition, we decided to blow off the dinner at the festival and meet them there. We tried some of the same dishes, plus a fried potato quesadilla topped with aguachile, some tongue tacos, some slow cooked suckling pig, and some other desserts. Another great dinner, and then back to the hotel for some much needed sleep!