Very limited internet access the last few days, but we're headed to Trujillo today, so things should get back to relatively normal – and since it's just hanging out with Henry's family, we're likely not doing a lot of interesting travel stuff. It'll give me time to sort through the rest of the photos and see what's interesting to share. Monday we went on a "jungle walk". It wasn't what I was expecting, I don't know, I think though I knew it wasn't the case, there was some sort of unconscious vision of hacking through bush and vine with machetes, dealing with the occasional wild animal, etc. Instead, it's an ecological reserve that allows visitor access (I'm sure there's the possibility of the other type of trek, but it requires more than hiring a local guide for a few hours). Allpahuayo Mishana Reserva Nacional was he name of the reserve we headed to, and while I wouldn't call it a leisurely stroll through a park, it wasn't overly strenuous – much of it we were on well trodden paths, though not 100% of the time, in fact, the two biggest hardships seemed to be mud, and sweating, of which I was doing an inordinate amount. Way too much, and I realized at some point that it wasn't the heat or humidity, neither of which was high, nor the level of exertion, but likely, a reaction to something I ate (maybe that chicken sandwich from the street cart the night before) – when we got back later in the afternoon I went to bed for a couple of hours and sweated it out and was fine thereafter. On to the trek: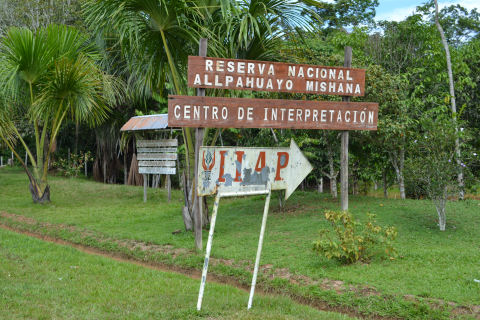 Entering the reserve.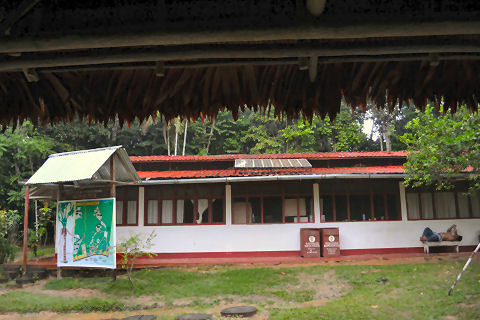 A short walk to the lodge where we signed in, paid our fee to enter, got a rough map of the place, and then headed out.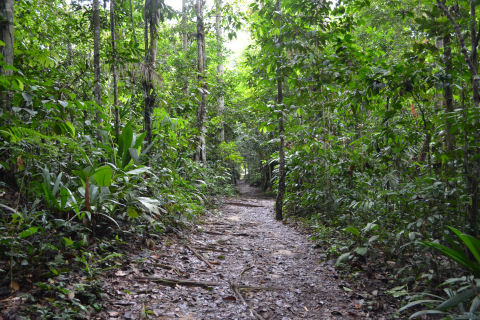 I'm going to just sort of jump into what we saw – first off, no large animals, the largest we saw were some squirrel monkeys, and those at a distance way up in the trees. Most of what we saw were insects and plants, plus a fair number of small frogs, unfortunately most of those were moving too fast to get photos of – I actually chased after a beautiful little dart frog but couldn't get close enough to get a photo – based on an internet image search, I think it's likely it was a Lehmann's poison frog in black and copper colors.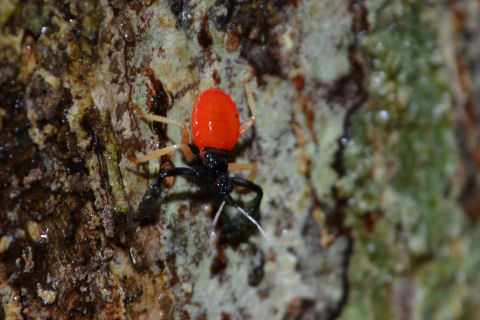 So some things were easy to spot, despite being tiny, like this spider.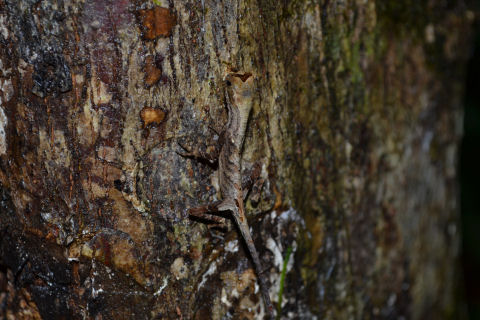 Others a bit more difficult….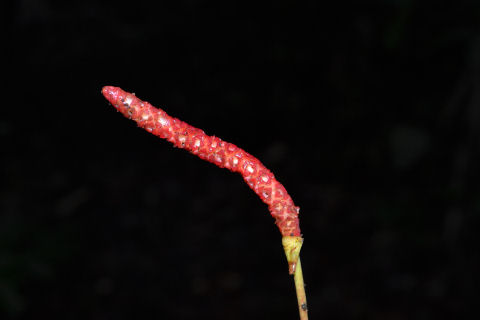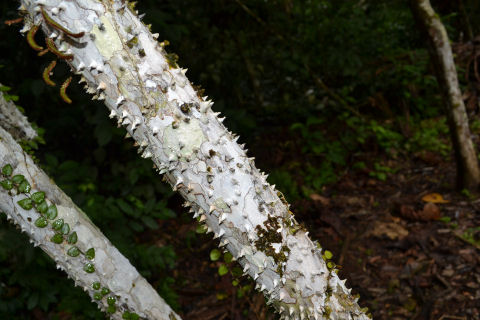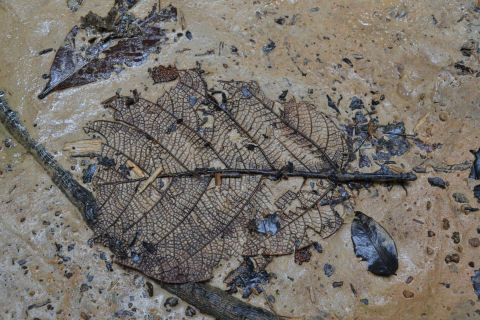 The plants are unusual and beautiful, in both life and death.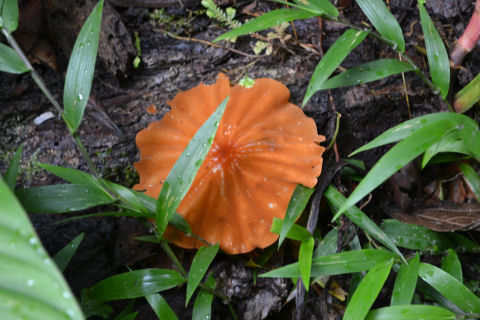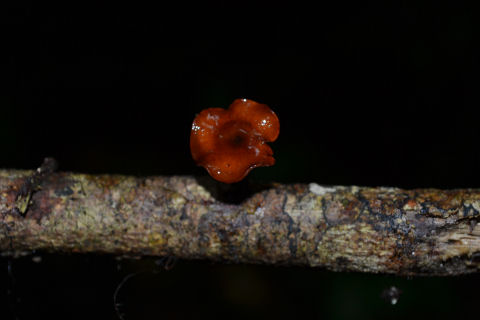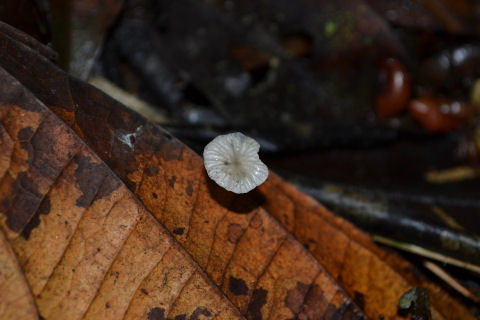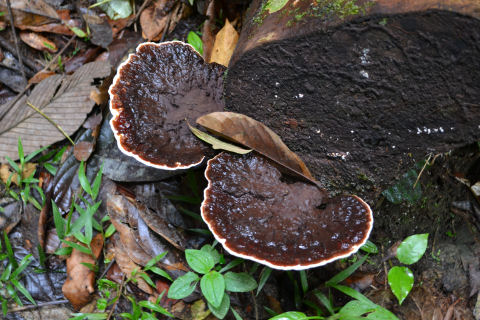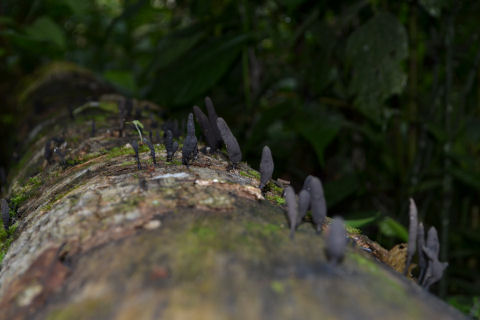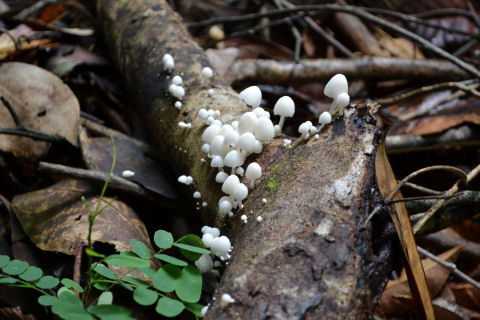 If you're into the fungal world, it's a particularly amazing place to search.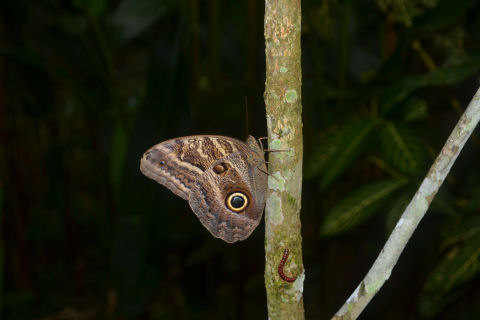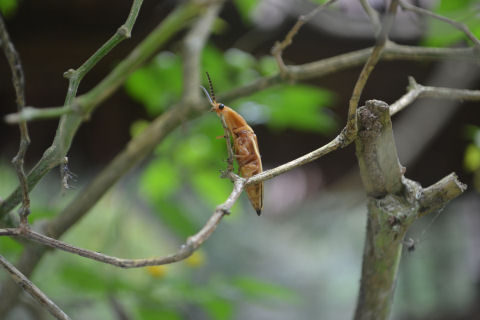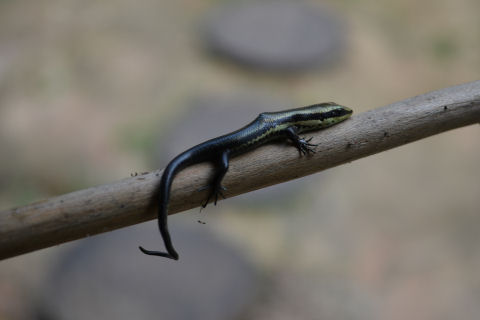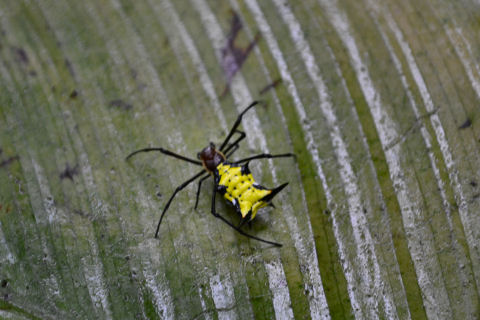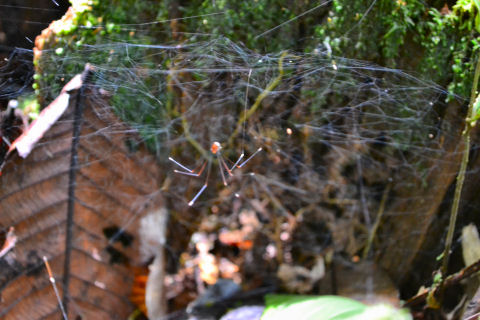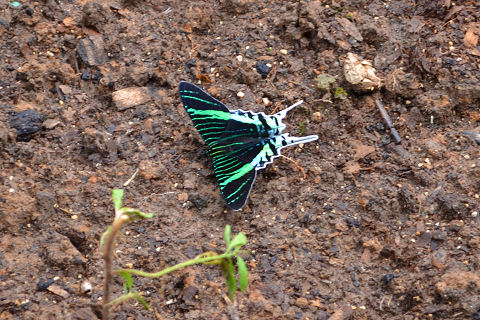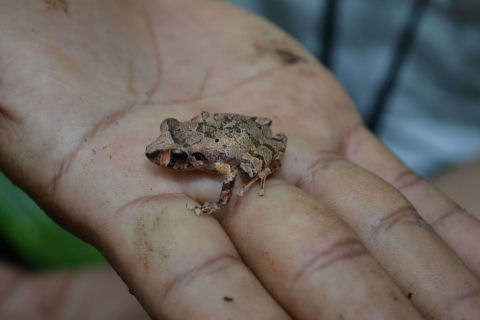 Insects, frogs, lots of spiders….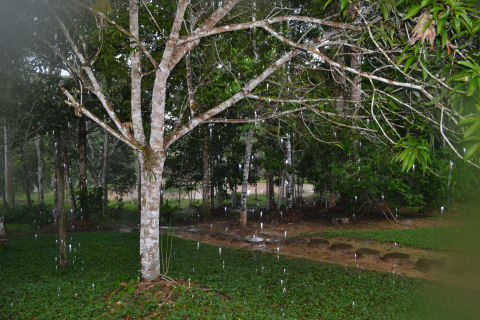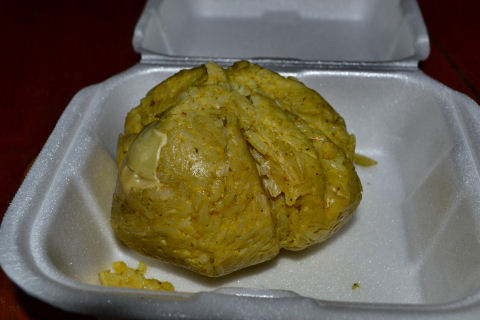 We could hear a storm moving in so headed back to the lodge, figuring we'd wait it out, and then go to the education center they have set up, unfortunately, the rain really never let up, it just went on and on, so we had lunch – a local speciatly called a juane, which is basically a piece of stewed chicken and a hard boiled egg wrapped up in a ball of cilantro flavored rice and then wrapped again in the bijao leaves I mentioned in earlier posts, after which it's either steamed or grilled. Yum!
And that was the jungle trek – a few hours of exploration, we would have been happy to spend more, and delve a bit deeper, and I would have been even more game to do so had I not been sweating buckets. Definitely a worthwhile visit. Later in the day, once I was back to my usual hungry self, we headed to El Mesón along the boardwalk, where a couple of people had said they had quite good local specialties.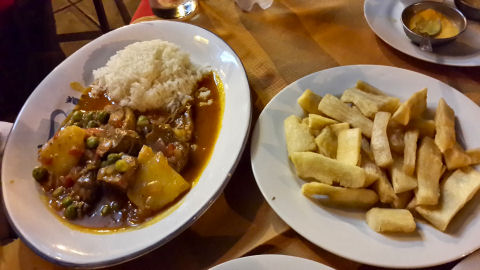 We both got salads to start – Henry one with avocado, tomato and onion, and I got a mixed warm vegetable one with broccoli, cauliflower, carrots and both Italian and French green beans – both salads big enough to be a meal in themselves. But, we're pros – Henry moved on to an
aji de pato
– local duck cooked in a garlic and chili sauce, accompanied by the appropriate two starches – rice and yuca.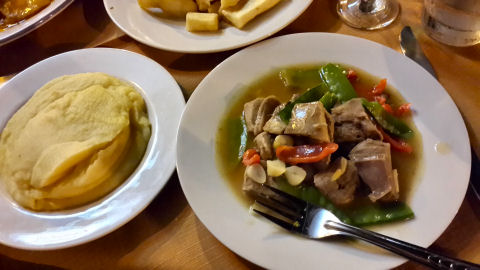 Bill, the gentleman who runs the tour service we are using highly recommended trying something unique, the
majás
cooked in garlic sauce, but to bypass the usual rice and yuca and get mashed potatoes, which he asserted were excellent. They were, and the stew was too. I intentionally didn't ask in advance what
majás
was, figuring it best to wait until after and then find out. Turns out to be a large rat of sorts, also known as the
paca
, I can tell you, it's delicious and having tried it without the psychological barrier of thinking about eating a rat, I can now say I'd eat it again without hesitation. Actually, given that I'll eat rabbit and guinea pig, what's the big deal, right?