Just time once again for the monthly round-up of unused photos. Time is really flying this year, no?
It was a month of various little festivals and food events: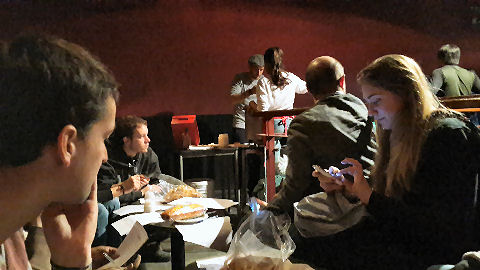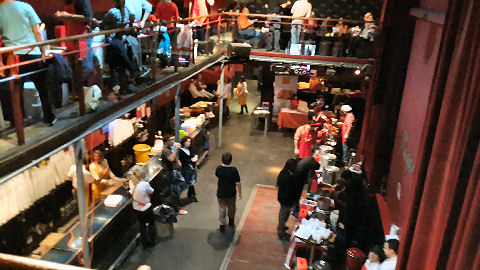 The third annual Buenos Aires Chili Cookoff happened early in the month, and once again I was a chili judge. I'm not going in for a whole write-up this time as last year's pretty much sums it all up. A few more entries, a few more judges, a bigger space – conveniently located just two blocks from home. Judging was done blind this year, we just had bowls of numbered chilies to share. I have to admit I missed being able to talk to the cooks a bit about what went into each, and it made it far more difficult after the fact to figure out whose we really liked and whose we didn't, plus at least a couple of the numbers got mixed up so we were judging the wrong chili, but it's all in good fun and all for a good cause (raising money for supplies for school children). It also took far longer to get through the judging than last year. I would say that overall I felt like the quality level of the chilies went down this year, a surprise, and talking to some of the other judges who'd been there last year they felt the same. And, there were two entries that had nothing at all to do with chili – one was a chicken pot pie filling (delicious, but not chili), the other sort of like a sweet and sour beef saute (again, delicious, but not chili). I do realize that the competition rules state that the interpretation of what constitutes a chili is left open, but I think the intent of that is within a certain range and was more related to what kind of meat used, beans or not, or even vegetarian versions, not just to make something entirely different and call it chili.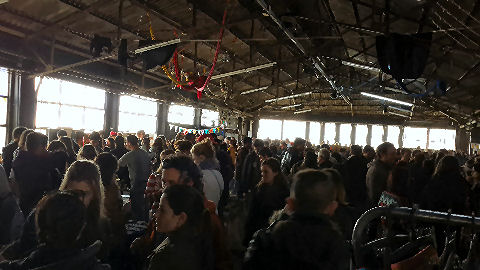 It happened that Henry and I had a Saturday off that coincided with another incarnation of the famed BA Underground Market, something I'd not gotten to see before – it's a huge warehouse where local folk who produce foods of one sort or another get to show off their wares and build a new customer base. Fun, if a bit crowded.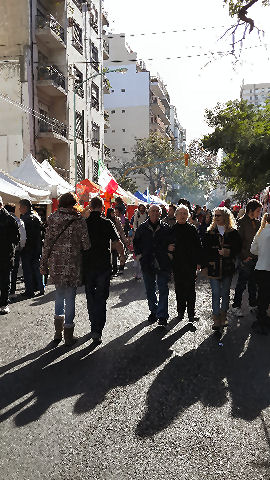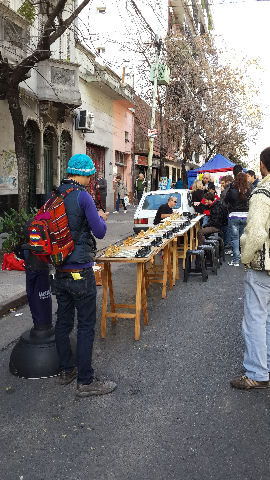 The barrio of Villa Crespo was celebrating its 100th anniversary and held a street festival. Unfortunately it was kind of like street fairs anywhere, a bunch of stands serving food and offering to sell products that had nothing to do with the barrio – most of the food stands that were selling food weren't from restaurants located in the barrio. I mean, it was fun, but kind of a disappointment – I was hoping there'd be not only food from local spots, but also some historical stuff. Nada.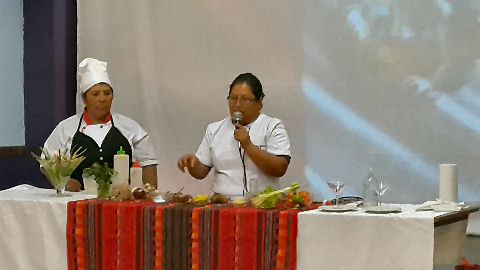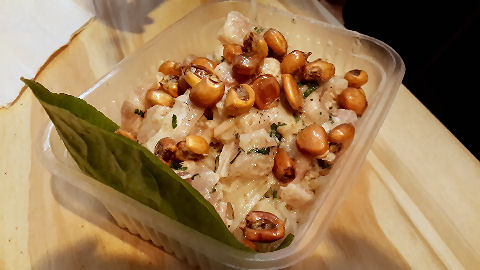 A friend of Henry's was involved in organizing a ceviche festival out in Parque Patricios, so we headed out there one day for a ceviche making demonstration and a little nibbling on the stuff. It could have been a whole lot better organized, and a whole lot better promoted and would have been far more interesting – maybe multiple local Peruvian chefs, and some Argentine ones, showing off their versions of ceviche, but instead just a local caterer who we know doing her thing.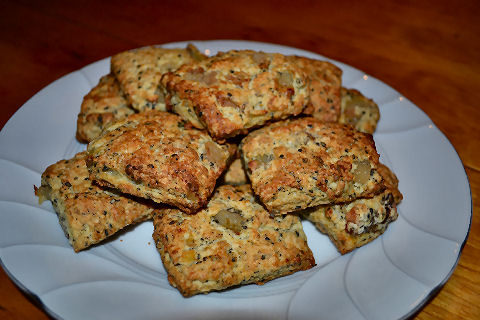 I got into a scone moment one night and had some pears sitting around and found a recipe for pear, ginger and sesame scones over on Food52, a great little recipe site. Mine are prettier. Damn those were good – we finished them off in a day.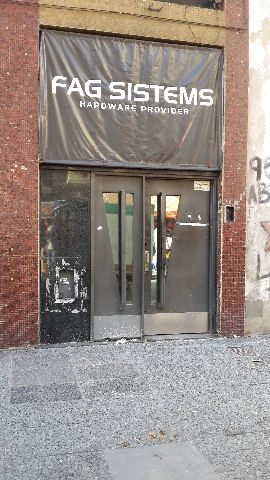 I realize the word has no connotation in Spanish, but still, a sigh….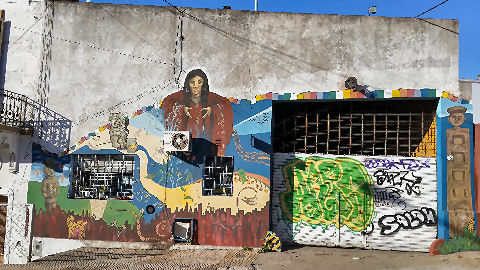 Graffiti pic of the month.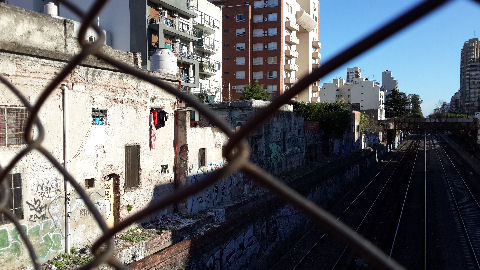 Hard to see in the reduced size of the photo, but I was snapping a shot of the clothes drying over the railroad tracks – just had my phone with me, so not a perfect shot. Ah well. I still like it.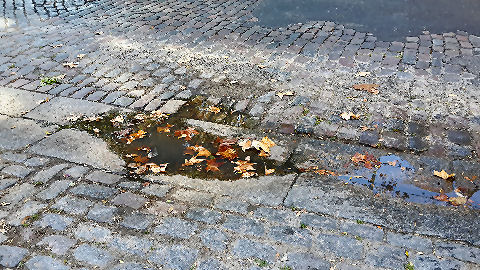 On the other hand, it did a perfectly respectable job of these dead leaves and puddle on the street.