A bizarre week for reservations, with seemingly more cancellations than bookings, if that's possible. In the end, we opened up two nights with eight reservations each night, and two folk simply didn't show one of the nights – haven't heard from them since. Who knows?
Mostly repeat dishes, we're coming down to the wire on vacation and I'm spending more time planning that than menus, but one new dish this week. On to the food: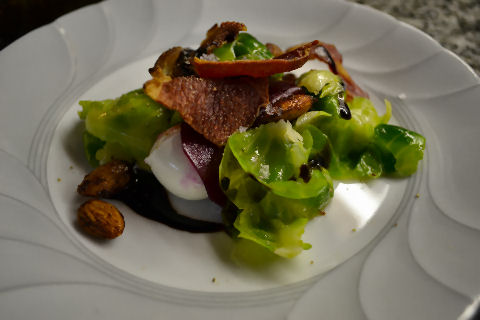 A salad of fresh brussels sprout leaves blanched, shocked, and dressed in an orange vinaigrette, boconccini of mozzarella, pickled beet slices, spiced toasted almonds, crispy serrano ham (and for the non-pork eaters, crispy smoked eggplant chips), a drizzle of reduced balsamic and some flakes of sea salt.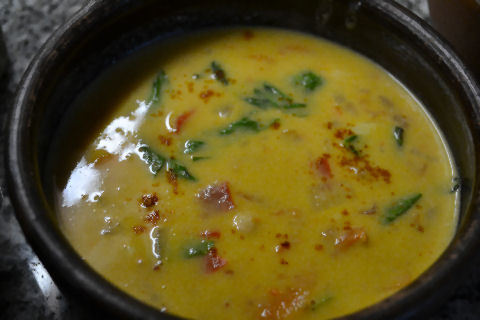 A peanut and tomato soup loosely based on a Thai tom kha, with basil, smoked chili, chickpeas, carrots, onions, garlic, and coconut.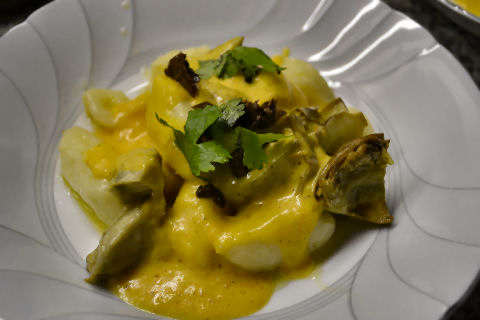 The new dish – made a yellow pepper sauce the way we would for ají de gallina, sauteed quartered fresh artichoke hearts in oil with garlic and bay leaf, and served both over gnocchi tossed with brown butter, and a little garnish of chopped black olives and cilantro.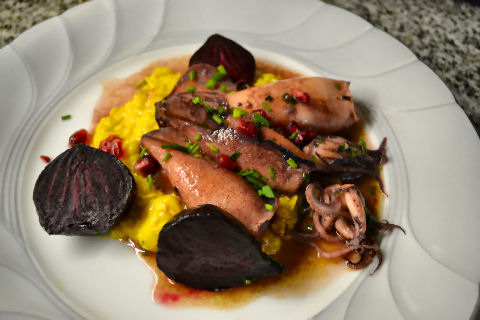 Chipirones, baby squid, simmered in garlic, parsley, white wine and stock; humita en al olla (coarse puree of corn, squash, chili and green onion), roasted baby beets, pomegranate seeds, and spooned the reduced cooking liquid over the whole thing.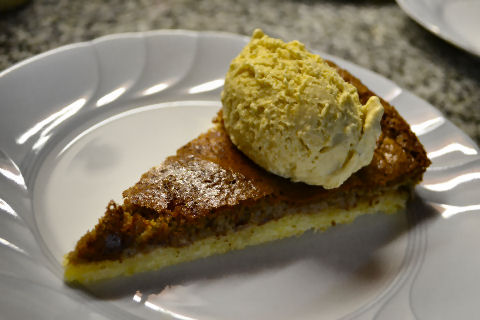 Apple butter tart, cinnamon cheddar ice cream. Yum!
One more week of dinners – a bit more Peruvian fusion, and then we're off to Peru and Bolivia, to new regions we haven't been to before, to learn some new stuff!