Just a couple of more posts as we wandered Rosario… this one our slow boat through the Delta back with Sebastián from the morning's bike tour….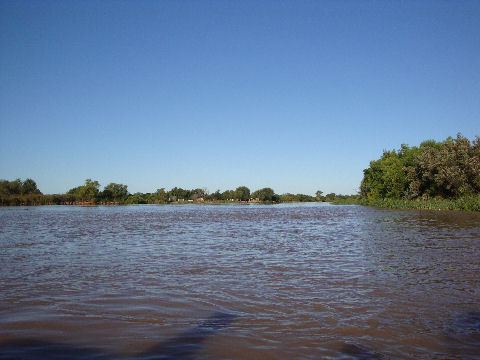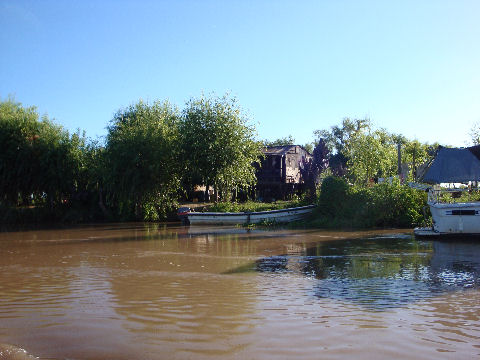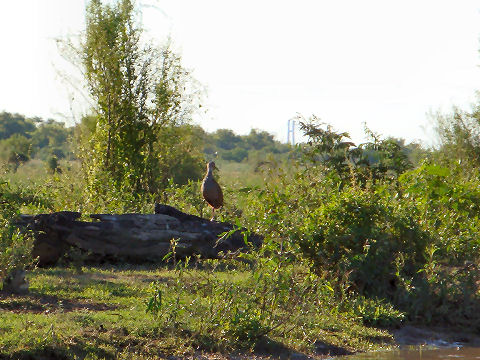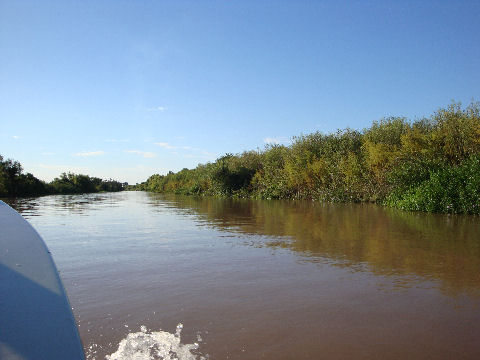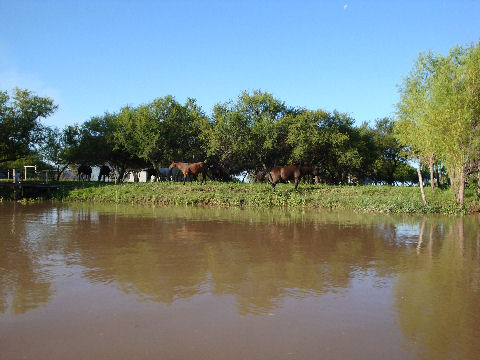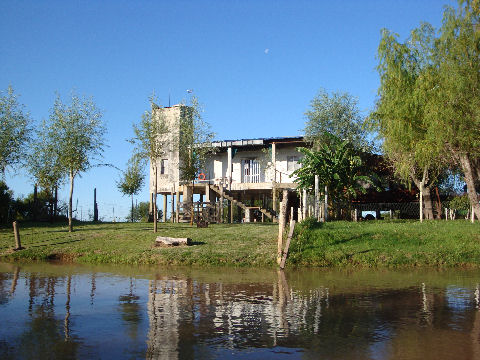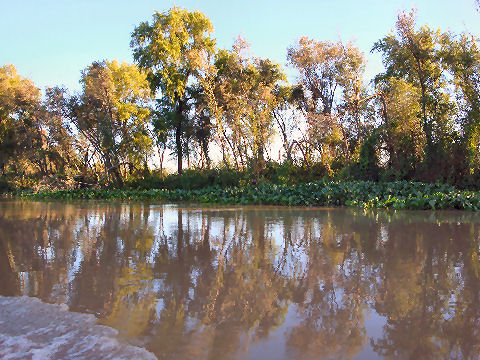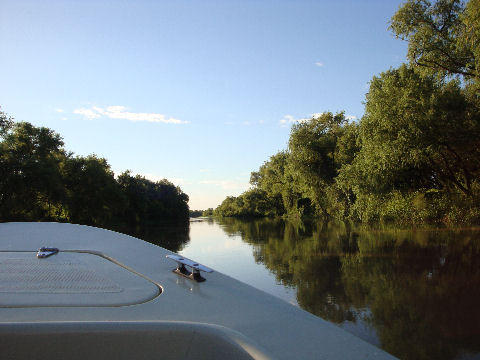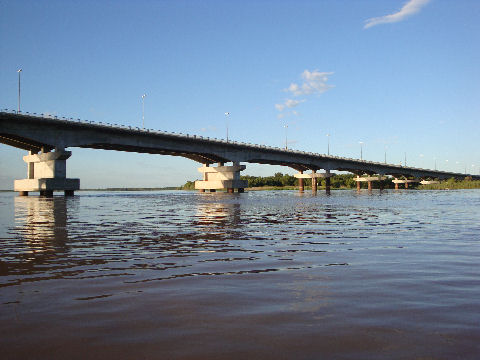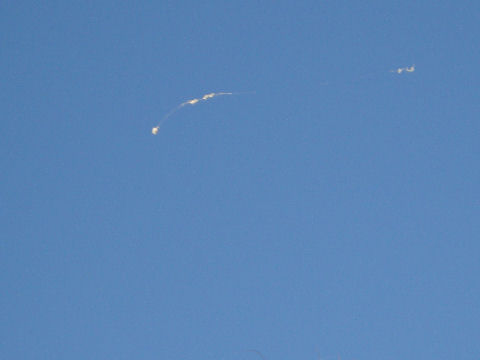 You may be wondering what this odd photo is. Note the strange white streamer – it's a sticky filament, similar to spider webs, but it's all over the delta, and it just hangs in the air as if it's coming from the sky somewhere. The locals call it
babosa del diablo
, or devil's drool. They claim it's been checked out and it's not spider webbing, though I have my doubts….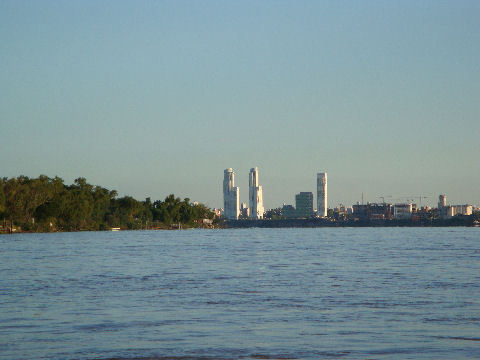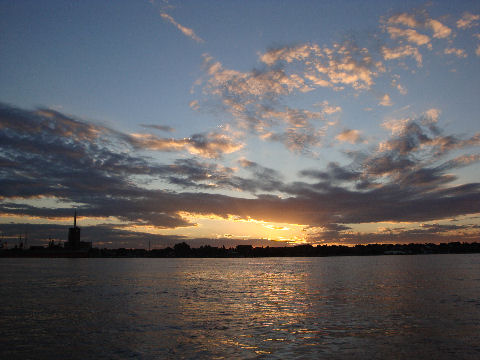 The latter part of the trip we just drifted with the current as the sun set.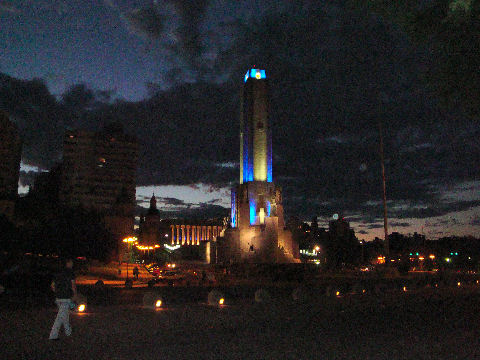 Back on land we wandered to the Belgrano monument again – beautifully lit up.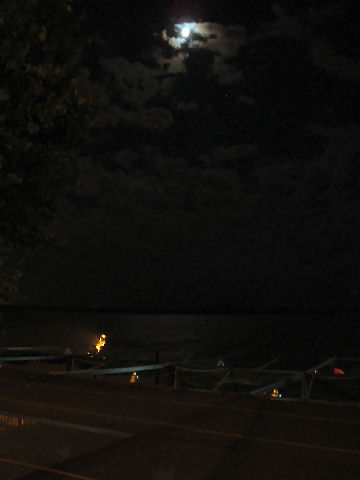 Finding our way to a restaurant recommended by Sebastián,
Bajada España
, along the riverbank at the north end of the Parque España – you have to wobble your way down a rickety flight of stairs to get there (or, there's apparently an elevator too, but we didn't see where to enter it from above. This was the view over the river from our table.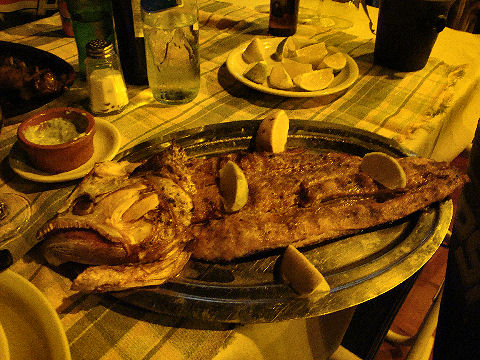 I ordered up some fish meatballs, which were breaded and fried, and a half of a grilled dorado, a local freshwater fish. Both properly cooked, but pretty basic. We also had a really excellent salad of tomato, cabbage and lettuce; and Henry had a properly grilled strip of crosscut ribs.
Not a bad place, and with a decent bottle of wine we came in at about 170 pesos.