Enroute from Louisville to Washington DC – I was trying to both divide the long trip, about 9 hours, into two parts, and also give us a day of down time to just enjoy some of the natural beauty in the stretch of country between the two. It's a part of the U.S. I've not passed through before, so it was as interesting for me as it was for Henry. Particularly eastern Kentucky and almost all of the stretch of West Virginia we passed through are simply gorgeous scenery, even if we were on a highway rather than "country roads". I don't have a lot of pictures from the drive as I was doing the driving, though Henry took a fair number and also some videos.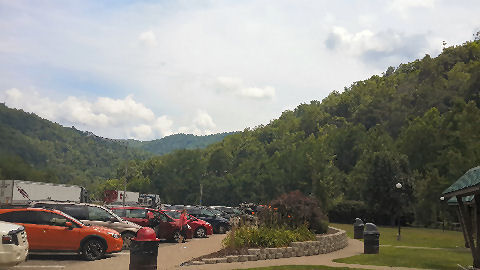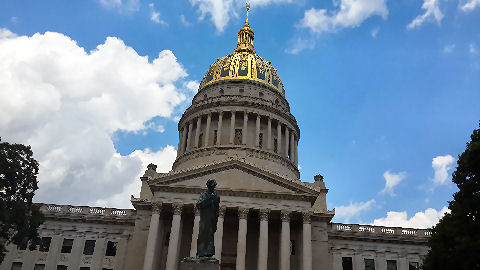 We happened to spot the state capitol in Charleston, WV, just a block off the highway, and exited just to take a few photos. Pretty town. And we stopped at a nearby rest area to stretch and snack…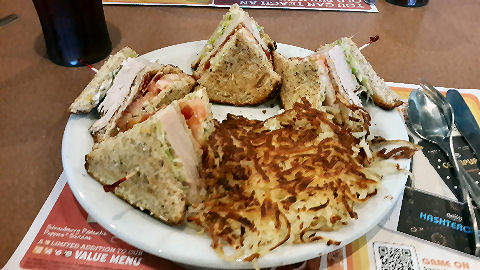 I'm afraid the open road doesn't offer much in the way of interesting cuisine – a lot of McDonald's, KFC, Taco Bell, etc., about the highest level of cooking, if it is a higher level, is Denny's (I suppose we could have actually gone into one of the towns along the way to eat), where Henry dug into another spaghetti bowl, this time with a couple of massive meatballs and way too much tomato sauce, and I had a club sandwich that admittedly wasn't half bad.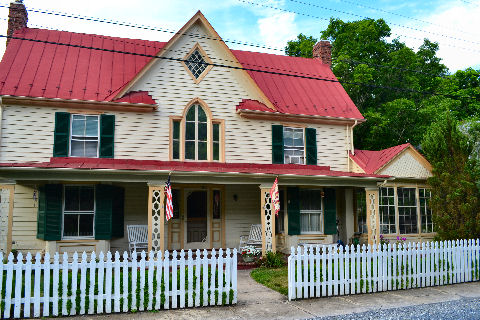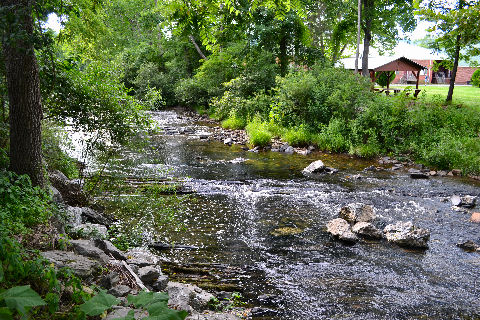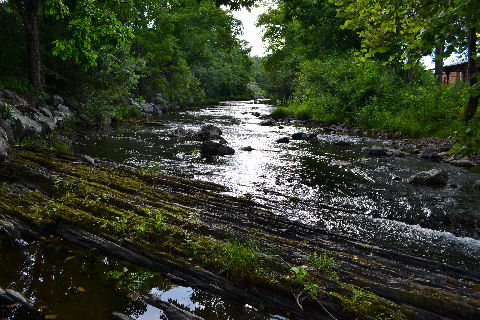 Having decided that a good stopping point for the trip would be somewhere in the George Washington National Forest, and figuring that perhaps a gay couple looking for a room with shared bed wouldn't be welcome everywhere, a little internet search led to a "gay friendly" b&b in Goshen, VA – a little further than I had wanted to travel the first day – coming in at about a 7 hour drive – The Hummingbird Inn. Charming, well appointed, the owners Dan and Patti seemed to be great folk – other than a quick tour of the place and seeing them the next morning at breakfast, we didn't have any interaction with them.
There were two other rooms occupied at the inn while we were there, we only met the other guests over breakfast. But it was a pretty place to just relax – other than the noise – not the noises of being in the middle of nowhere, we love that, but there's a rail line across the lane from the inn and at irregular intervals, cargo trains rumble through, many of them long, long trains that take a couple of minutes to pass by, and they're definitely enough to wake you up – not only the noise, but the whole house shakes. Thankfully, the night we were there we only had trains around midnight, two around four in the morning, and then another around eight in the morning.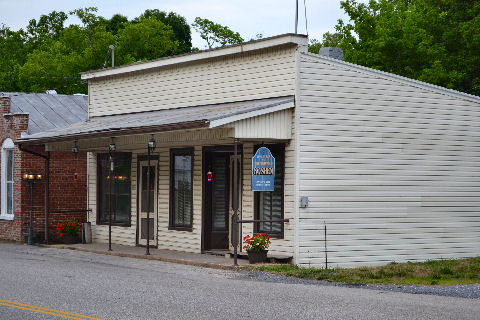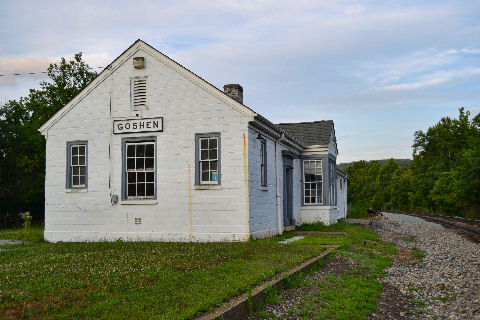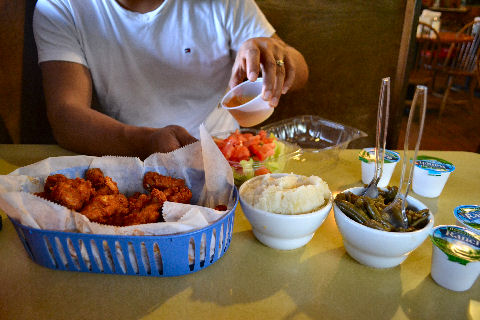 There's not a lot to the town of Goshen, a general store, a produce mart (open only three days a week), a gas station, church, a town office, train station that looks abandoned, and a diner. The only other food available is a twenty mile drive away, so we decided to just walk around the corner to the diner. About what one would expect, but we managed a reasonably good meal of hot wings with some sides of green beans (way overcooked), beans, and green salad. The wings even had a bit of a kick to them – though I'd guess they were packaged, frozen ones that were just simply heated up for us. Interestingly, they only have condiments in little packets, and just creamy Italian dressing for the salads, so we asked for some lemon and oil – they didn't have either, but brought us some vinegar ("y'all want the white or the brown stuff?").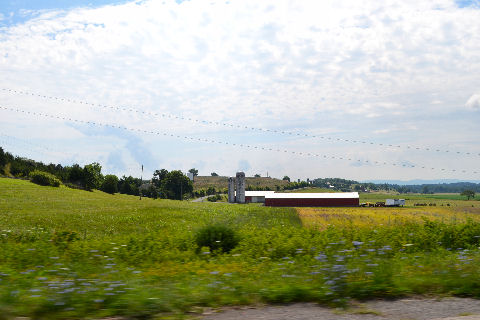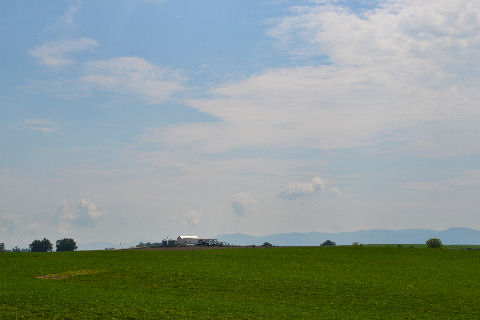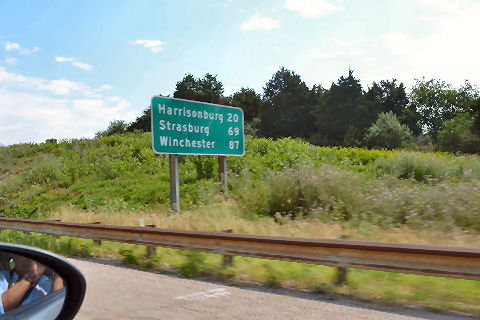 The remaining three hour drive to Washington was a bit less interesting, most of that stretch of Virginia is relatively flat farmland – Henry grabbed my camera and snapped a bunch of road photos, he seemed fascinated with the array of billboards and exit signs.
More soon from WDC…