Another month has up and gone and it seems like all we did was work, work, work. I'm definitely ready for a little vacation time coming up in mid-May. Between laboring and, generally, sucky weather, I didn't spend a lot of time out and about this last month, so little to note…
But, edging into the territory that is May's, I just got a link to my first "literary" review of my book, linked off to the right here on the site.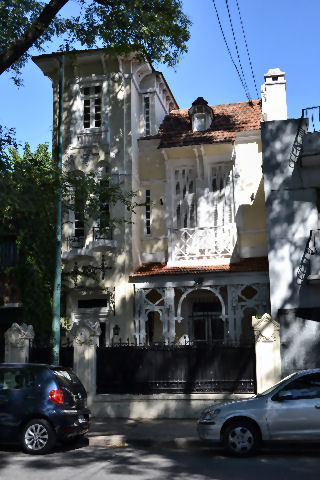 Starting in the non-food world, just spotted this very cool house that I liked while walking down Gorriti.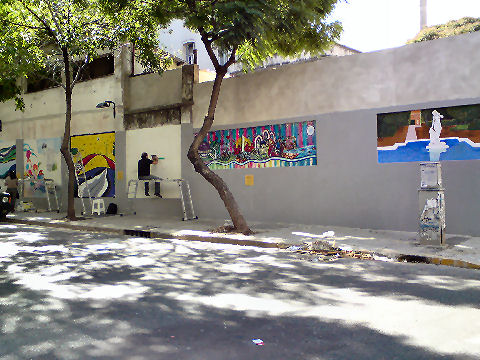 And spent a bit of time one afternoon watching several folk repaint the wall behind Hospital Rivadavia. For years it's been covered with a mix of strange, cartoonish animals and graffiti, along with various admonitions to respect the privacy of the hospital's patients. Now it has a series of more professionally done murals. I'm not sure which I like better.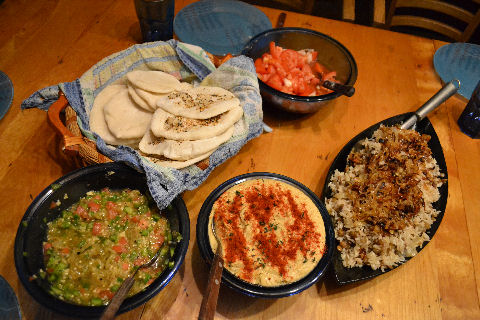 By request, a one-off evening class delving into some Syrian vegetarian cooking: handmade pita bread, a trio of salads – one a smoked eggplant and green pepper salad, another a tomato, lemon and baharat salad, and, of course, some spicy hummus, and a main course of rice and lentils with crispy fried onions. One of my favorite classes to teach.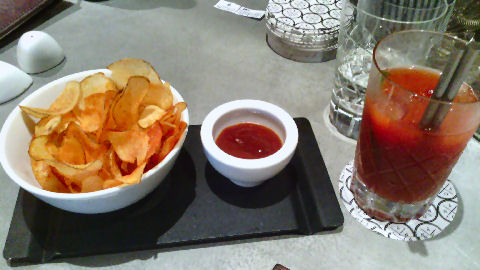 A planned early afternoon solo brunch last week at The Pony Line, which has become a go to spot for a good drink here in the 'hood. Nothing on the menu though is really brunch-y – they leave that for the buffet in the Four Season's main restaurant, Elena, which runs a trifle high priced coming in at a whopping 550 pesos per person – as one local friend tweeted, for that price he wants it delivered to his home, bedside, with entertainment. At the bar, however, prices are a bit more gentle than that. Two different versions of a Bloody Mary are available, one mild, one spicy – I went for the latter, made with their own house-infused horseradish vodka (they do need to change the horseradish root more often – after about 3-4 days soaking in alcohol it starts to get bitter – and this was verging on that). Great drink!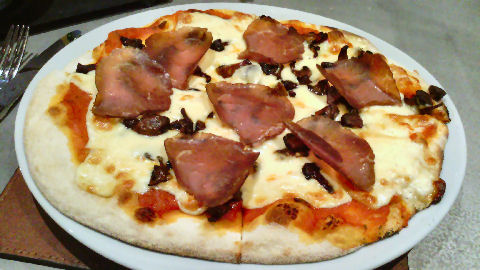 Couldn't decide between a burger or pizza, and finally opted for the latter – a mixed mushroom and kobe bresaola pizza that, simply, rocked. I'd happily put that away again. Admittedly, it probably would have paired better with a beer than the Bloody Mary, but I made it work.