Although technically it didn't happen until Monday, this past weekend we celebrated the 70th anniversary of the release of Casablanca, a film which, if by some bizarre chance you've never seen, it's really time to. It's a brilliant classic. And Elsa never said "Play it again, Sam", it's one of cinema's most famous misquoted lines.
With that in mind, a touch of Moroccan influence to the dinners – no traditional dishes, just flavor combinations inspired by the cuisine.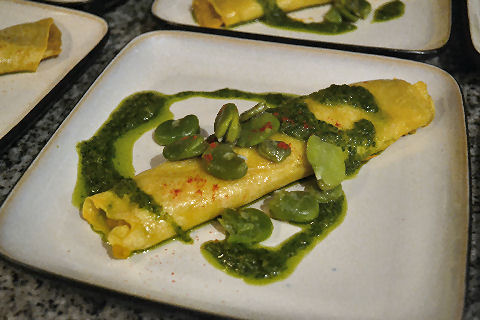 Turmeric crepes filled with a puree of charred eggplant and green bell peppers, sauteed onions, garlic, tomatoes, chilies, ginger, cumin, parsley, salt and pepper. Fresh fava beans blanched and then tossed in olive oil. Parsley salsa verde.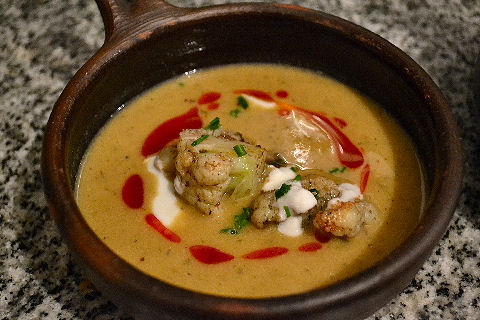 One of our perennial favorites, hummus soup with sauteed cauliflower in za'atar, lemon yogurt, smoked paprika oil, chives.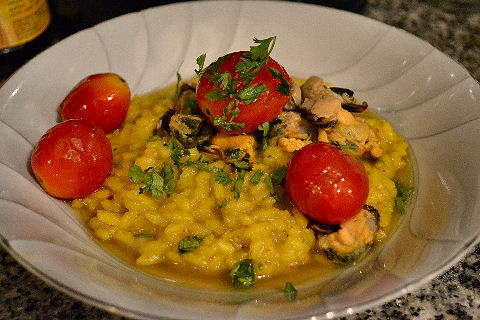 Risotto takes on the flavors of whatever broth you make it with, so why not a vegetable and shellfish broth mixed with all the spices and herbs that go into a classic chermoula – lots of cilantro, garlic, ginger, smoked chili, lemon zest and saffron. Topped with mussels cooked in black pepper broth and some quickly fried cherry tomatoes. A vegetarian version one evening with baby portobellos in place of the mussels, and no shellfish in the broth.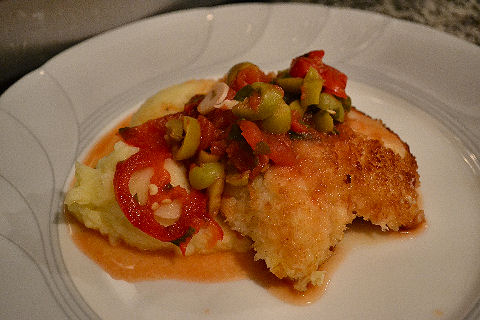 Another long time fave, our spicy green olive chicken. Mashed potatoes. And…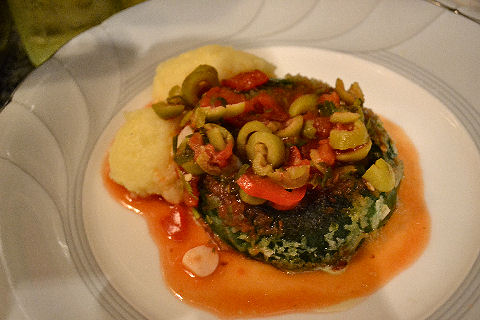 The vegetarian version, using a thick slice (basically half) of a globe zucchini, or zapallito redondo – now that's something fun to do with those. I'll be preparing zapallitos that way in the future!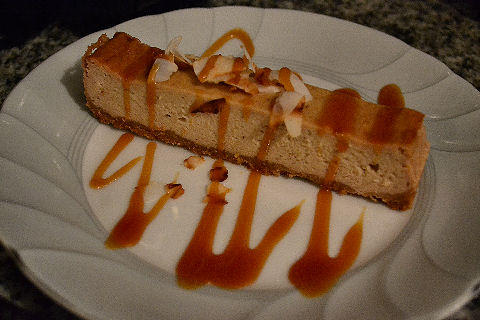 Coconut crust. Date and almond cheesecake. Toasted coconut shards. Amaretto caramel.