Falling as it did between the U.S. and Argentine independence days, this weekend was a quiet one for us – whether or not there was any cause and effect, no idea, but it stood out between past weekends and upcoming ones as one with very few reservation requests. Didn't stop us from having a whole lot of fun.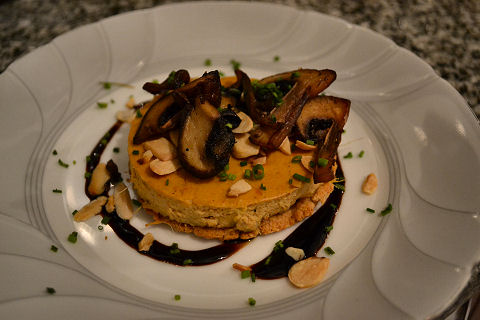 Taking advantage of the now waning artichoke season once again, I decided on kicking the menu off with an artichoke heart and sun-dried tomato cheesecake – touch of lemon and quatre-epices (white pepper, ginger, clove, nutmeg) – served over an almond meal crust and reduced balsamic vinegar glaze, and topped with toasted almonds, crispy-chewy portobello slices and chives.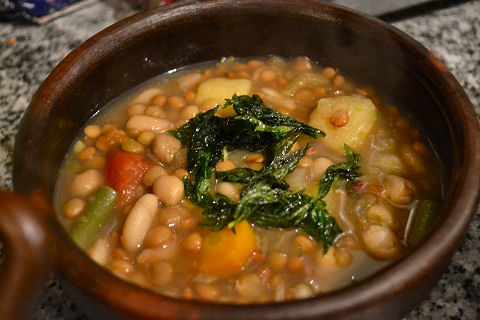 On to a four bean soup (white beans, chickpeas, lentils, green beans) packed with a mix of vegetables – carrots, celery, onions, garlic, sweet potato – and spiked with cumin and coriander – topped with fried celery leaves.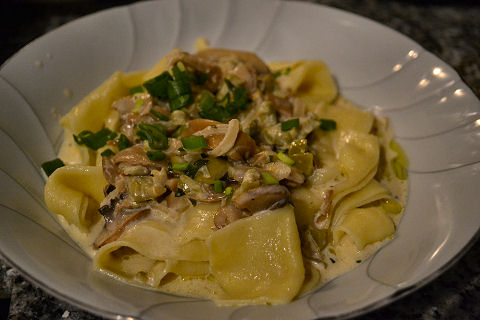 Hand-cut semolina papardelle tossed with a shallot, garlic, white button and oyster mushroom, green olive and peperoncino cream and finished with green onions.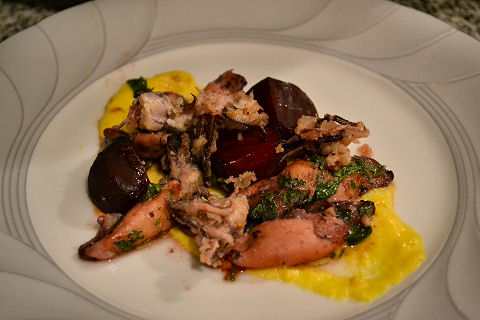 Calamarette braised in kombu stock, white wine and garlic, served over a corn puree along with roasted beets and deep-fried "salt and pepper" tentacles.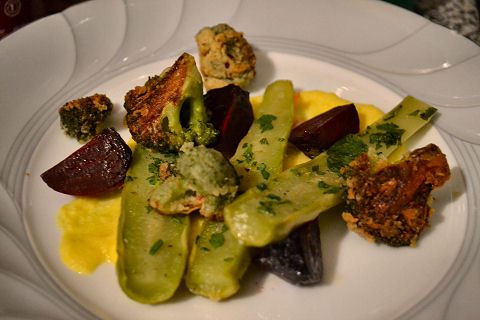 For a near last minute vegetarian guest, broccoli marrow and florets treated the same way as the calamarette. I'd have liked to imitate the color a bit more and do it with cauliflower, but no one in the 'hood had any cauliflowers with the stalks still on. To be played with a bit more down the line as an interesting vegetarian dish.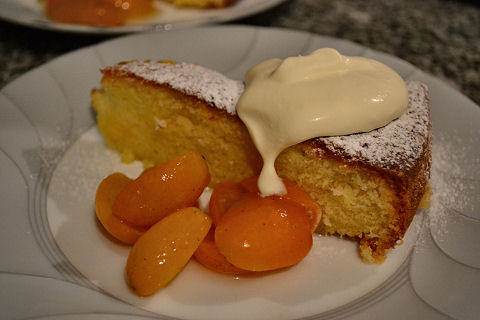 And, finished off the meal with a lemon curd cake, rich and gooey in the center, topped with whipped cream and accompanied by syrup glazed kumquats.
Overall, great feedback so far!