As I mentioned in yesterday's post, I'd gone to Fundación Proa for a particular exhibit. It's an archaeological display of artifacts recovered, primarily, from the Cempoala ("Place of Twenty Waters") site in Veracrúz, Mexico, and focuses on the imagery related to religious practices there in the 14th and 15th century. Entitled Dioses, ritos y oficios del México (a bit of a misnomer since it's specific to one particular part of the country, and one particular indigenous group), it's open pretty much daily at the gallery until February 21st. And, completely fascinating.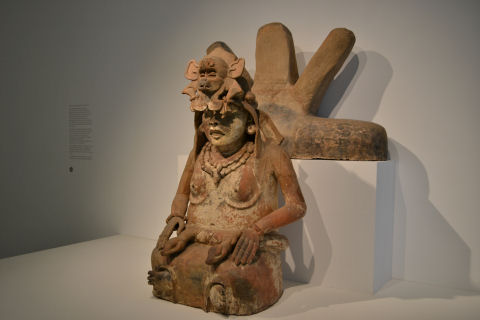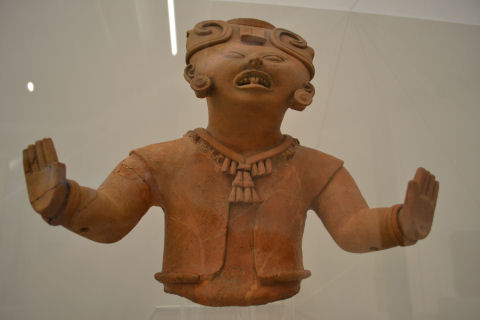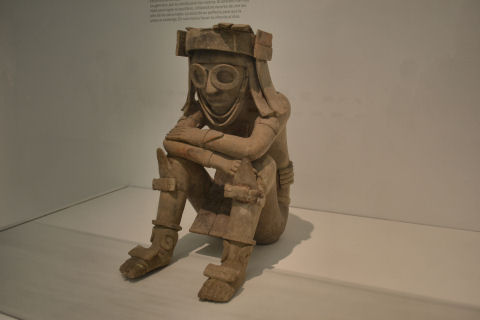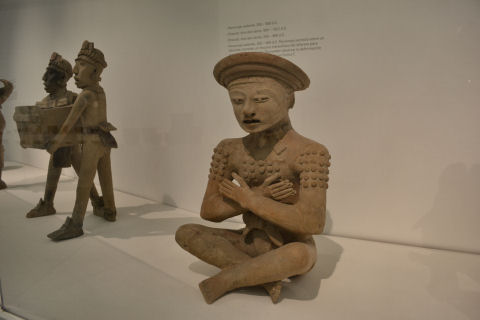 Third photo brings the movie "9" to mind, no? Enough so to me anyway that I wonder if Shane Acker, or Tim Burton, saw the traveling exhibit before creating the film's imagery.
And, enjoy the café. Just remember I warned you about the prawn pasta.