Winding down – my last full day in Montevideo. You remember that whole thing about not going to Asunción because of the heat and Montevideo having lower temps? Well, Tuesday wasn't so cooperative, with temperatures spiking at 42°C (108°F). The morning didn't start out that way as I headed south and east…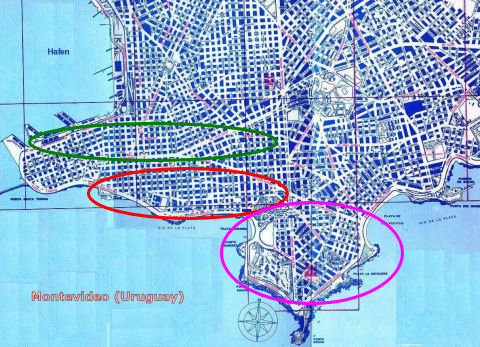 …into the pink oval. First passing through (the red oval) an open air food market in Barrio Sur and then having decided that I'd walk the rambla, the boardwalk, from there all the way to points east where I was (I hoped, as my internet access was spotty and I wasn't sure…) meeting a friend for lunch.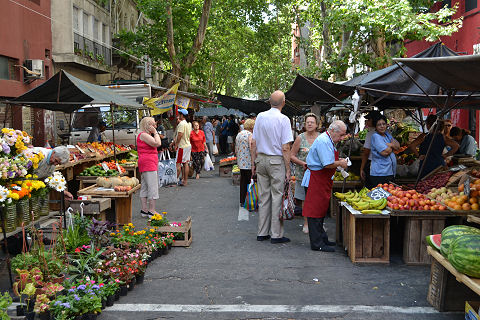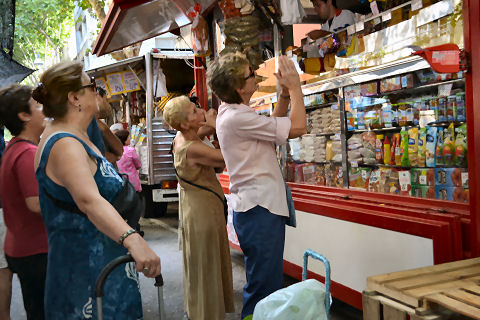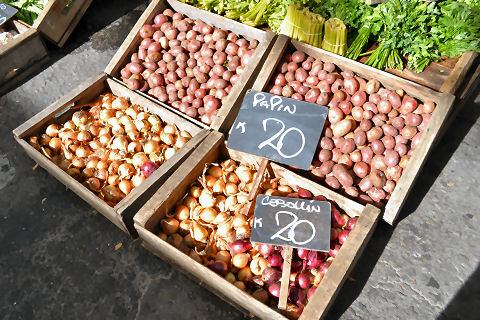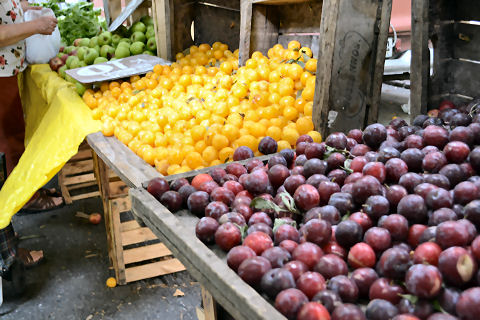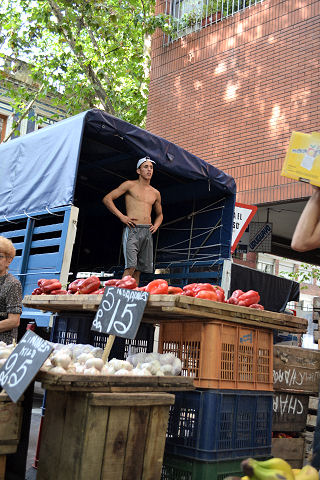 Lots of pretty things to see in the market….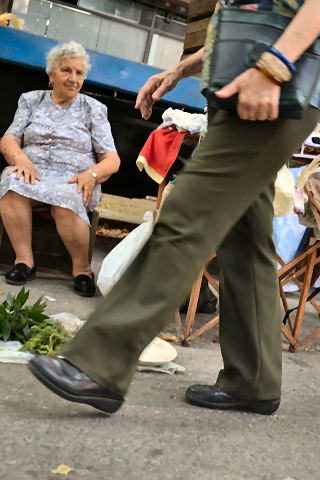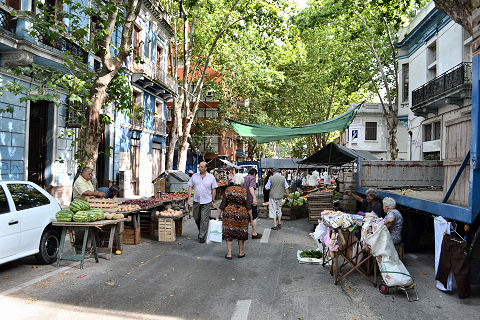 On through Palermo heading towards the rambla.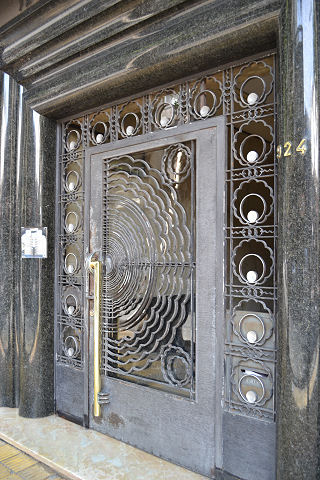 Cool door, no?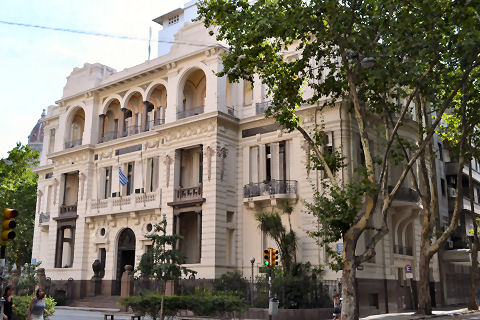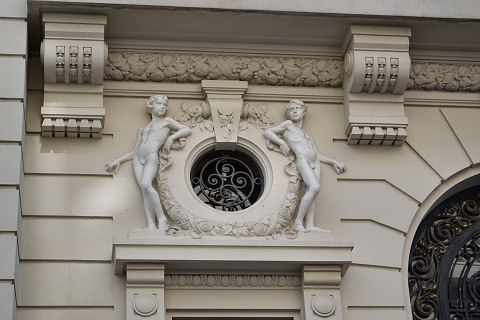 The federal court building.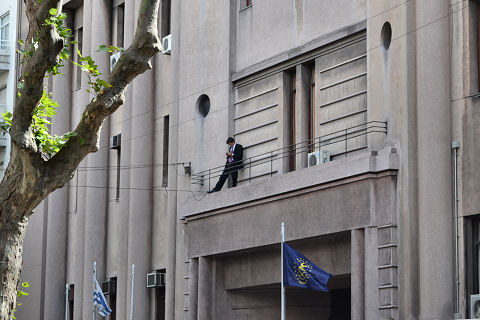 Caught in the act. Even suits at the federal penitentiary have to catch up on their texting… maybe he was checking his Grindr profile….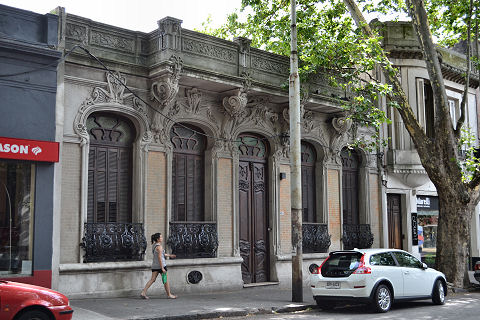 Just a building I liked.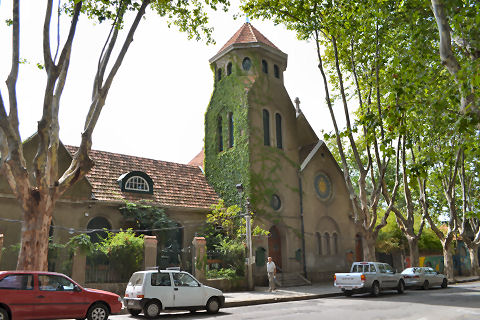 Some sort of German church, at least based on the various signs and such on it.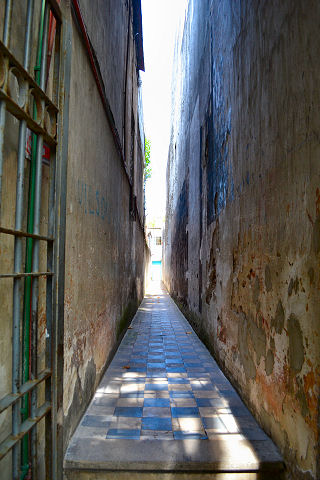 A little passageway back to someone's home.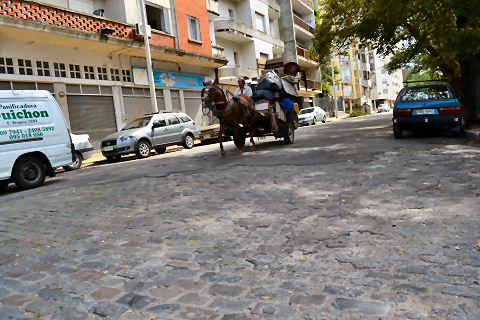 Montevideo's equivalent of cartoneros, picking up recyclables and resellables.
And that's where I'm going to stop on this post. I think, last Montevideo post coming up next, the walk along the beach and my last two real meals in town. Depending on how many rambla walk photos look interesting that could get split into two. Then, back to local BA programming with my step-by-step preparation of pollo al chilindrón, last weekend's dinners, and maybe a restaurant review or two.