"I believe in pink."

– Audrey Hepburn
Continuing on with our exploration of recipes for pejerrey, today we have another classic…
Filetes de Pejerrey con Salsa Rosada
Now, despite the appellation, as you'll see, the sauce isn't overly pink – it's more of orange-pink – but it is darned tasty.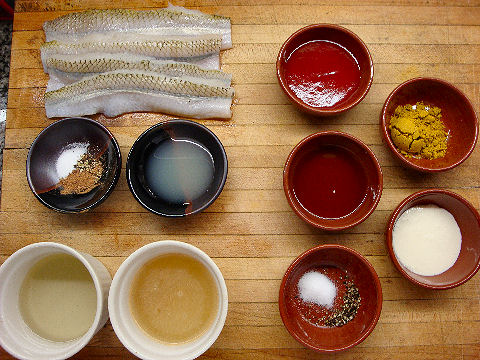 First, of course, our mise en place – cleaned fillets of pejerrey, large pinches of salt, pepper and nutmeg, lemon juice, fish stock (if available, otherwise vegetable or light chicken stock will do), dry white wine, tomato puree, mild curry powder, brandy/cognac, heavy cream, salt and pepper. In addition, if you want the "classic" accompaniment, you'll need to make some boiled white rice and you'll also need some mustard in powder form.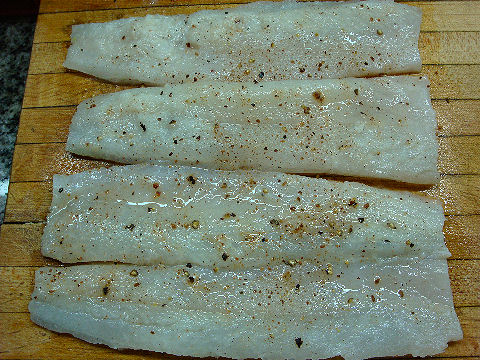 Brush the fillets with the lemon juice and then sprinkle generously with the salt, pepper and nutmeg.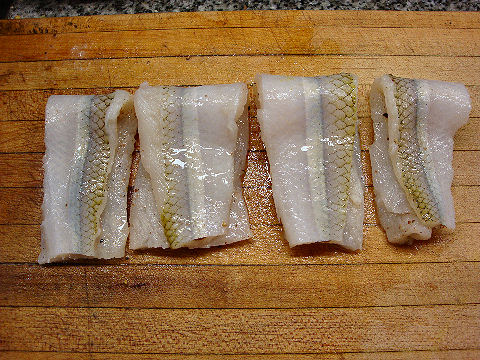 Fold them over double, skin side out.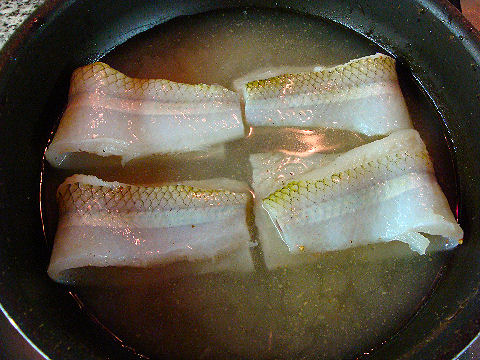 In a shallow pan, put the white wine and fish stock and bring to a simmer. Place the doubled over fillets in and cook over low heat for approximately three minutes.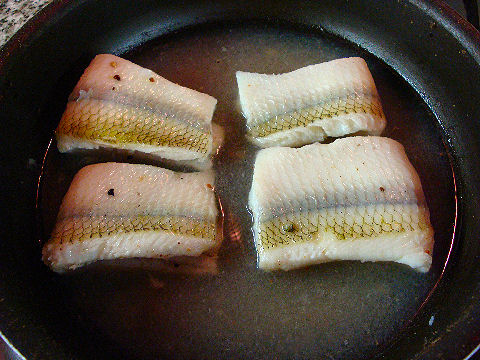 Flip them over to cook the part that was out of the liquid.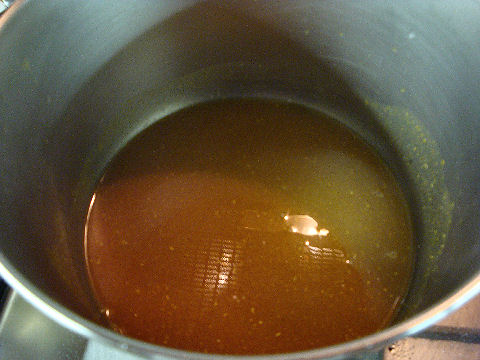 Set the fillets aside to keep warm. Pour the liquid into a small saucepan and bring back to a simmer (actually, you could probably just leave the liquid in the shallow pan you started in, as I was transferring it I was wondering why the recipe calls for the switch – I suppose if you were straining the liquid, it just doesn't specify that.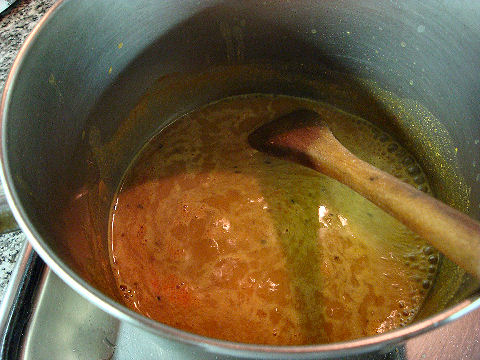 Add the remaining sauce ingredients, incorporate well, and simmer for 4-5 minutes to blend the flavors, stirring regularly.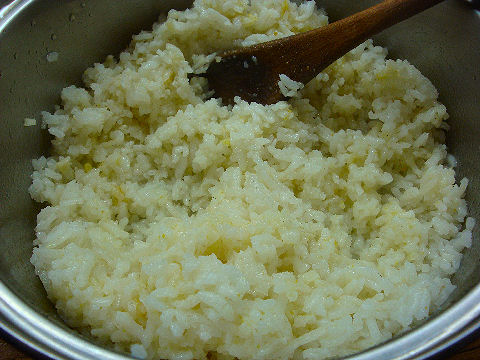 By now your white rice should be ready to go if you're using it. Sprinkle it with the mustard powder – quantities weren't specified, but to get a nice subtle flavor I found a ½ teaspoon per cup of cooked rice to be about right.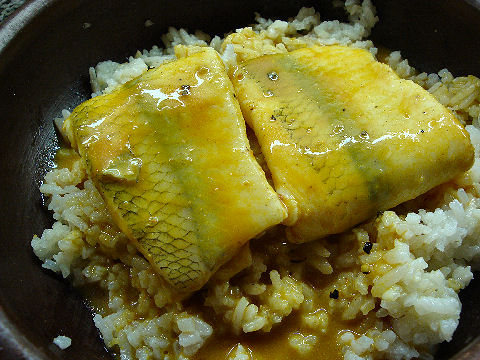 Mound the rice on a plate, top with two fillets per person, and spoon the sauce over the fish and rice. Dig in!
I have to say, though this one shows up in multiple places as a classic recipe, I don't think I've ever seen it on a local menu. What a shame, it's absolutely delicious.