"In the '70s, when I started here, your heroin was probably 7 to 15 percent pure. It was cut with cornstarch and everything else.

– Charles Huska, police chief, Latrobe, PA
I have a better use for cornstarch – alfajores maicenas. Now, for those of you not familiar with an alfajor, it's more or less what an Oreo dreams of being – a sandwich cookie that's, well, all grown up. Maybe if a Hydrox and a Moon Pie got together for a little late night tryst in the bakery, these would be their offspring. There are numerous kinds, much of the variations regionally based, throughout Latin America (and even looking back with origins in Moorish Spain, which likely leads back to somewhere in the Middle East) – but here in Argentina they're pretty much religion. Over a few posts, here and there, I'm going to explore making the different kinds… starting today with the maicenas (or sometimes maizenas), "Maizena" being the brand name for the most used cornstarch (fécula de maíz) here.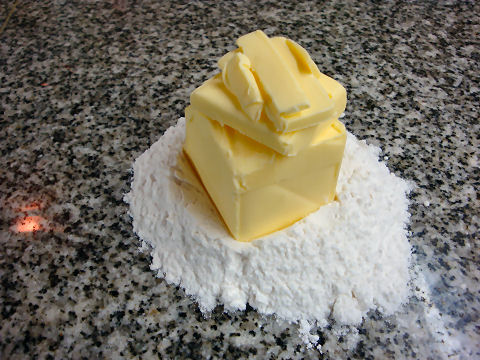 Now, I did this all by hand, because I was practicing for my "exam", though if I were to make them again I'd do the whole thing in a mixer. First, cream together 150 grams (5¼ oz) of butter and 100 grams (3½ oz) of powdered sugar.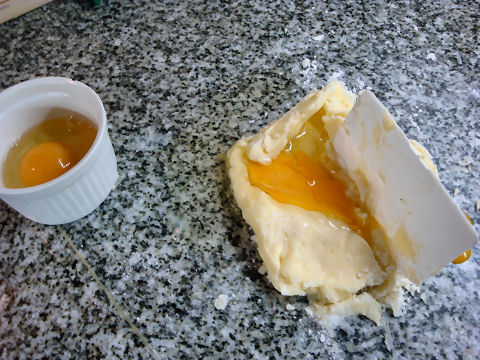 When it's well mixed, start adding in 125 grams (4½ oz) of eggs (basically 2 extra large), one at a time if you're doing it by hand, in a mixer you could probably just dump them both in. Also a couple of drops of vanilla and a couple of drops of yellow food coloring (optional, but it gives a more vivid yellow color to the end product).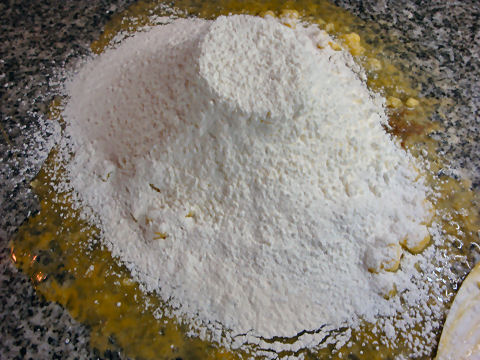 Over this sift 125 grams (4½ oz) of self-rising cake flour (or 120 grams of cake flour plus 5 grams of baking powder) and 250 grams (8¾ oz) of cornstarch. Mix together well and knead.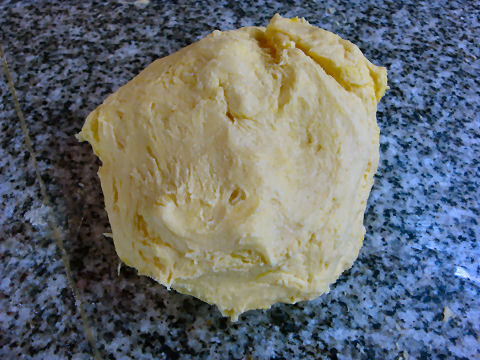 You'll end up with a fairly soft, smooth dough. Because I use butter rather than margarine, it definitely needed to spend some time in the refrigerator at this point, it was way too soft to roll out. With margarine, you could probably get away with just 10 minutes or so, with butter, give it a good half hour to firm up.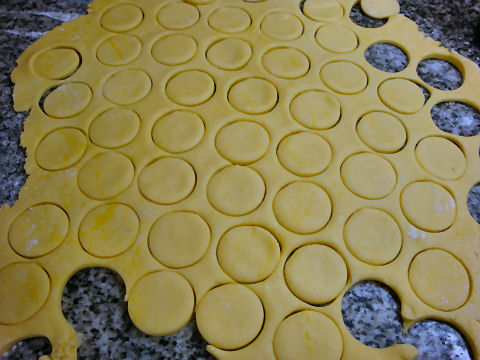 Roll out to about 3 millimeters thick (1/8″) and cut with a cookie cutter to rounds of 3 centimeters (1¼"). Put on a lightly buttered baking sheet, or silpat, and bake for 15-20 minutes at 190°C/375°F.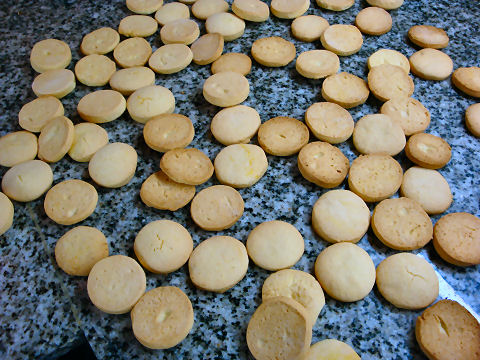 Let cool.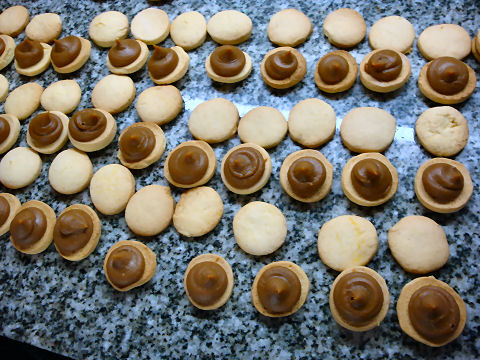 Pipe dulce de leche onto half of the cookies.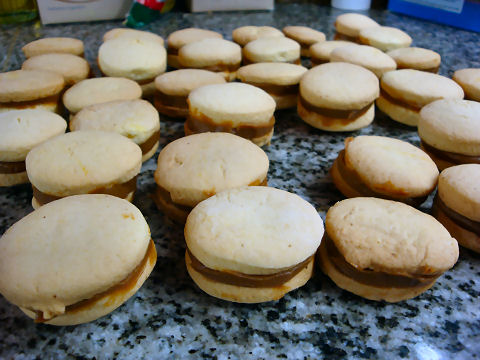 Sandwich them together and with a small spatula, palette knife or back of a spoon, scrape off the excess around each to make them nice and even so the dulce just comes to the edge.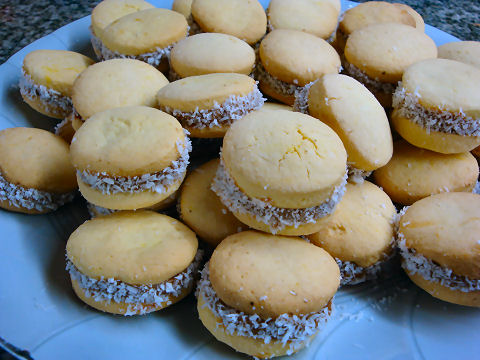 Roll in flaked coconut and serve.