"On a hill overlooking Granada, the Alhambra – a sprawling palace-citadel that comprised royal residential quarters, court complexes flanked by official chambers, a bath, and a mosque – was begun in the thirteenth century by Ibn al-Ahmar, founder of the Nasrid dynasty, and was continued by his successors in the fourteenth century. Its most celebrated portions – a series of courtyards surrounded by rooms – present a varied repetoire of Moorish arched, columnar, and domical forms. The romantic imagination of centuries of visitors has been captivated by the special combination of the slender columnar arcades, fountains, and light-reflecting water basins found in those courtyards – the Lion Court in particular; this combination is understood from inscriptions to be a physical realization of descriptions of Paradise in Islamic poetry."

– Marvin Trachtenberg and Isabelle Hyman, Architecture: from Prehistory to Post-Modernism
After the last couple of restaurant review posts, it's a pleasure to have some good news to report. Very simply, get thee to La Alhambra, Charcas 4309, Palermo, and settle in for a delightful lunch or dinner. The place doesn't look like much, certainly not like the famed "red fortress", which is what the name means, that it is named after, it's more of a sort of takeout lunch counter with a few tables. But, the food served is among the best middle eastern I've had in Buenos Aires. We just ordered up a bunch of appetizers and sandwiches to share and took it from there…. [Closed]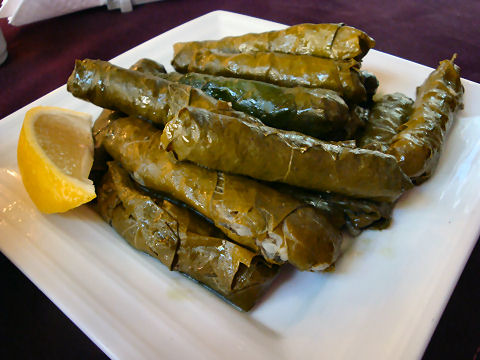 The grape leaves, thin, tightly rolled, with just a bit lightly seasoned rice and beef inside. Not the most spiced versions I've had, actually a trifle salty, but with the lemon squeezed over the top, just delicious!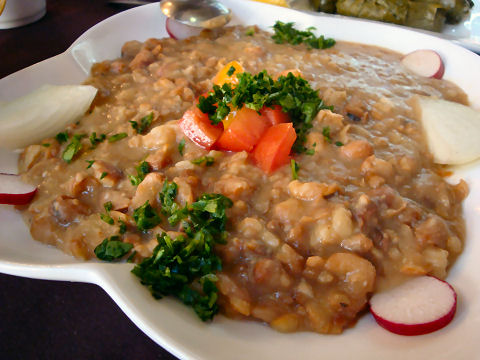 I have to admit, I was expecting a tabouleh-like salad made with fava beans, something I've had many times in different restaurants, so the arrival of a mess o' beans was a surprise. But we practically licked the plate clean these were so good.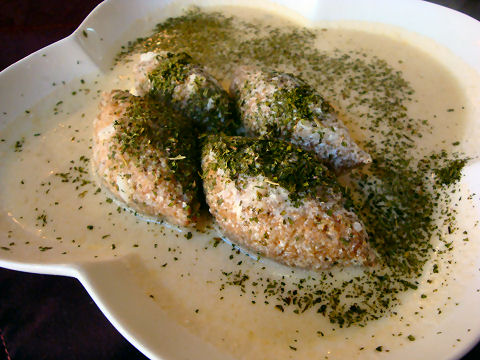 I tend to like kebbe in any form – raw, cooked, boiled, roasted, fried – it really doesn't matter. But one of my favorite dishes is the kebbe libanyah, Lebanese style, served up with a yogurt and mint sauce. This was easily the best version of the dish I've ever had. Anywhere.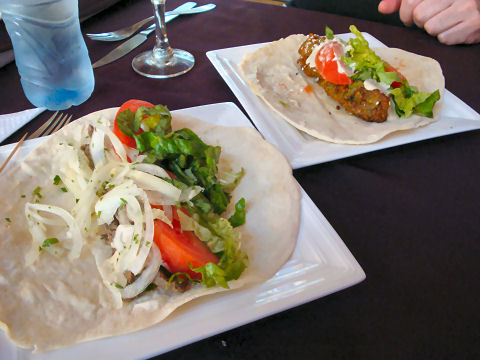 The shawarma and falafel sandwiches were both quite good, the latter truly excellent. The shawarma was well seasoned, though the meat wasn't of the rotisserie, charred style, but rather, likely, oven-roasted and then quickly sauteed to heat it up. Still, the lavash bread and the veggies, along with an excellent hot sauce, and this was a very good effort. The falafel was, simply, amazingly good – perfectly crispy on the outside and soft yet cooked through inside, beautifully seasoned, and with the same accompaniments, an all around fantastic sandwich!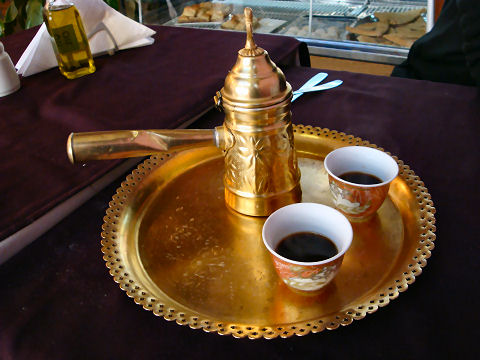 Even the final touch of coffee service, with the first cup served by our hostess and the pot left for refills as we cared to, was a delight. The coffee, too, not overly sweetened, and with a touch of spices in the background. We had no room for desserts, but there's a display case filled with little pastries just begging to be tried. And all told we spent about 40 pesos apiece.