"Fresh is the obvious first characteristic of Vietnamese food. An array of fresh ingredients is used in cooking, and additional fresh vegetables and herbs are essential accompaniments to every meal. Most Vietnamese dishes are designed so that fresh vegetables and herbs play an important part in completing the dish."

– From the introduction of Vietnamese Fusion: Vegetarian Cuisine by Chat Mingkwan
Just letting you all have a gander at what we've been doing in classes – this morning's Vegan Vietnamese woke everyone up with that favorite of street food, the banh mi sandwich, here made with fried, smoked tofu and a mushroom-pistachio pate filling in for the roasted pork and pate; we whipped up a batch of seitan and then braised it in a ginger and garlic broth with mushrooms, carrots and spinach; and, one of my personal favorites, slices of tofu cooked slowly in a pineapple soy-caramel; and a little cilantro-jasmine rice on the side.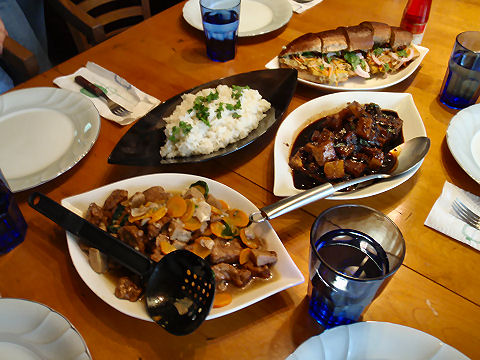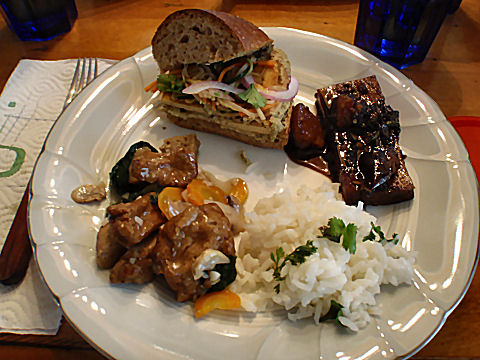 Close up photos on our Flickr page.