"…a little bit of that. A pot, a pan, a broom, a hat."

– lyrics from Anatevka, Fiddler on the Roof
Buenos Aires – Just a little round up of recent eats…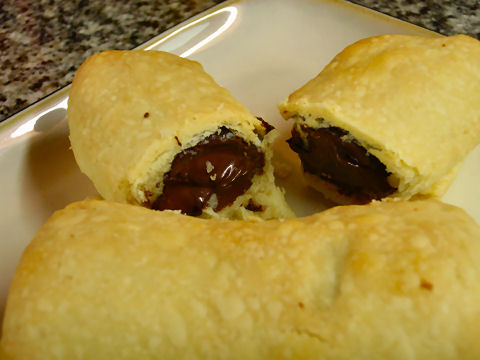 Remember that puff pastry for the tart tatin? One has to do something with the leftover block of pastry – and wrapping a couple of squares of it around some dark chocolate bars late at night isn't a bad option.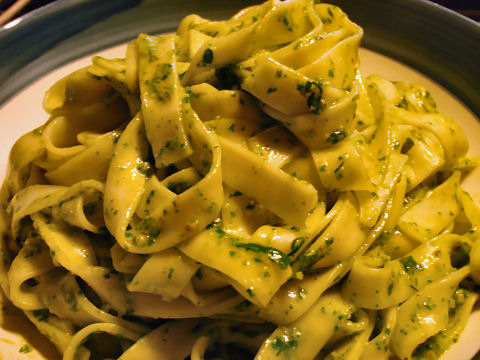 Leftover puff pastry wasn't the only thing around. There were all these radish leaves from the radishes that I used in last weekend's dinner (still to be posted – next up). They became a radish leaf pesto, blended with garlic, salt and pepper, pecorino cheese, hazelnuts and olive oil.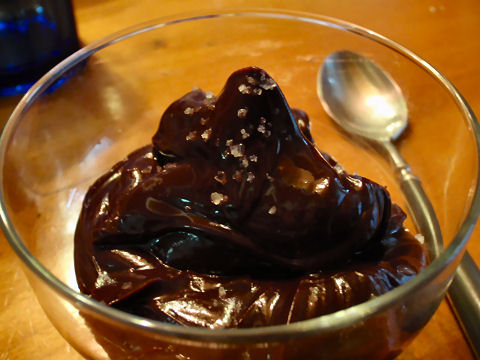 Feeling as if we'd strayed too far from chocolate required a quick return to the fold – in particular, a folded together chocolate and olive oil mousse with just a sprinkle of coarse sea salt. It only takes about ten minutes to make and another ten to chill, which is quite dangerous….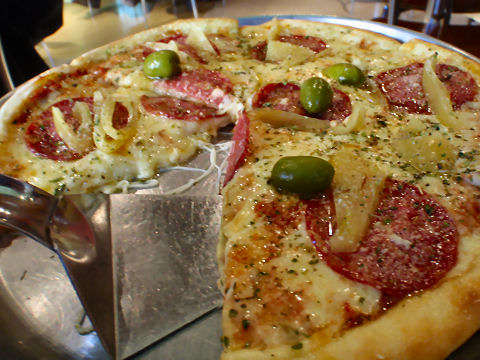 The other day, a "light" afternoon lunch out with a friend at La Barra, Juncal 2383 in Recoleta, where the pizza siciliana was topped with a generous amount of moderately spicy ají vinagre (pickled peppers), cantimpalo sausage, caramelized onions, a nice zesty tomato sauce, and a decent amount of mozzarella without overdoing it.