"When once you have tasted flight you will always walk the earth with your eyes turned skyward: for there you have been and there you will always be."

– Henry Van Dyke, short story writer, poet
San Rafael, Argentina – The next series of posts will be mostly alot of wine tasting and winery stuff – I had the opportunity to join a small press trip organized by Wines of Argentina, and while scheduling didn't permit me to go along on the whole trip, missing out on a couple of days up in Salta, I did get to spend some more time in Mendoza. Tuesday started out not so bright, but early, with a buzz of the doorbell at a little before five in the morning. I clambered on to the minibus to greet my quartet of companions, who were far more bleary-eyed than I, having flown back from Salta only a few hours before, leaving them with roughly three hours of sleep. We were whisked to the domestic airport, herded onto the early flight to Mendoza, and an hour and a bit later found ourselves deposited there.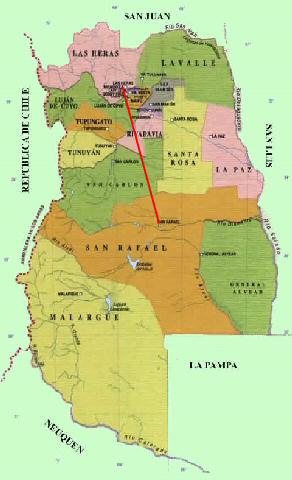 At this point, we split up, with a duo heading off to the hotel with all our luggage, from there to head to a couple of nearby wineries, leaving myself and my new friends David and Rachel Cane, who host a food, wine, and travel radio show A Matter of Taste out of northern California. We'd been told by the organizers that we would then hop onto a private flight to San Rafael, which we did, almost immediately. I think our trio all had visions of some sort of small, dozen seat plane, like those that fly you around the Florida keys, or perhaps in a moment of fantasy, a small corporate jet. None of us envisioned a Cessna Super Skymaster, a four seater plane that was built from the mid '60s to the late '70s, originally as a military reconaissance aircraft, and later as a pleasure craft. Now, I used to have a pilot's license, it was one of those "check it off the list of things to do in life" sort of things that I got into right after high school. So I don't have a problem with small planes – it was just a surprise – let's say that my traveling companions were less thrilled with the prospect….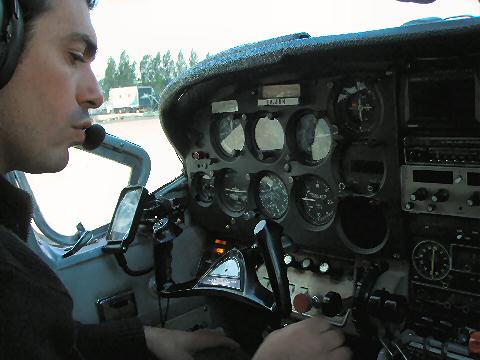 Our pilot, Mario, who is likely at least a decade younger than the aircraft, performs his preflight check.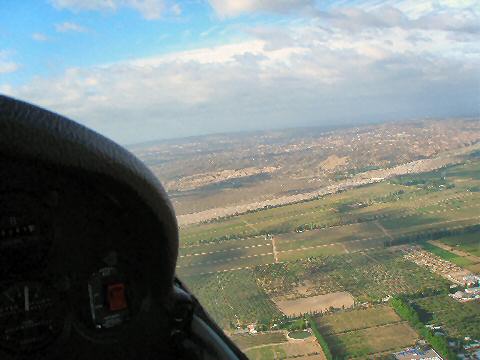 Take-off from Mendoza airport – I got to ride shotgun.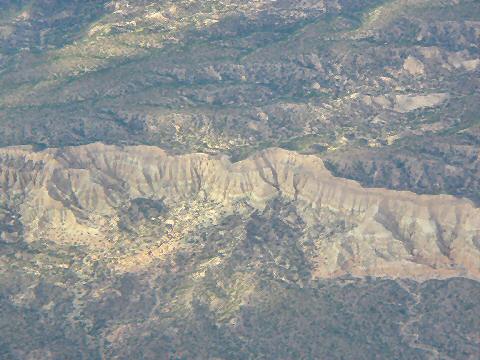 Though pretty much a flat desert, the flight was punctuated by some beautiful rock formations – and we were at a low enough altitude to snap a few interesting photos…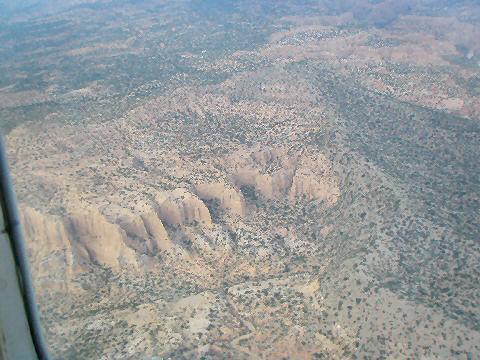 …and another view.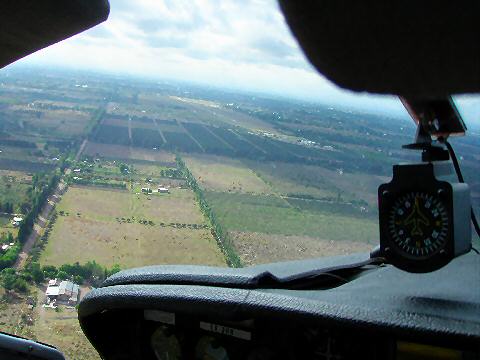 A bit over an hour later (for a 124 mile as the crow flies trip), we headed in for a landing at San Rafael… it wasn't until somewhere around then that I realized we'd been flying south, not north (forgot about that magnetic compass reversal thing – even the GPS system is "upside down") – I'd kept thinking "I thought San Rafael was in Mendoza, not San Juan, we must have crossed the northern border during this flight…).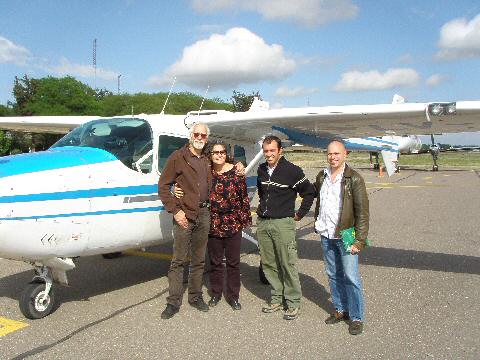 We were greeted as we landed by a member of the Federal Aviation police, who came out to inspect our documents – but, where else would a federal police officer offer to take our photos with pilot and plane? Oh yes, I'm sure we'll see that as a service from the TSA any day now. Wait, we were allowed to use our cameras at the airport, without being thrown into an interrogation room….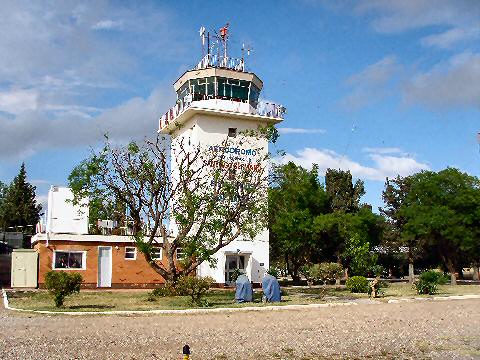 San Rafael awaits….