I have come to the conclusion that the major part of the work of a President is to increase the gate receipts of expositions and fairs and bring tourists to town."

– William Howard Taft, 27th U.S. President
Buenos Aires – It's that time again, the annual Vinos y Bodegas expo. Since I already went into detail on what it's all about last year, I'll jump right into the photos and wines. Rather than go through all the wines I tasted, ad nauseum, I'm just going to give notes on those that really stood out. Oh, one fun thing, I was standing around chatting with a couple of sommelier friends, when suddenly I hear my name shouted out in an obvious New York accent, and get grabbed from behind – my old friend Sam DeMarco, currently chef at Fireside restaurant in NYC, whom I haven't seen in probably five years, flew down to do a cooking demonstration at the show! He had no idea I was here. You just never know where you're going to run into people you know…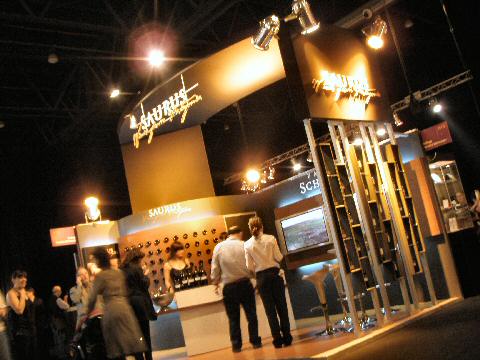 The booths seem to get more and more elaborate…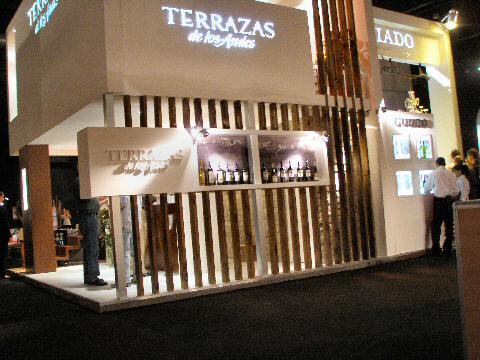 …but that's probably true of most expos…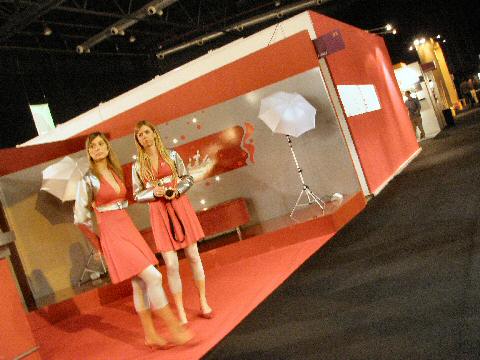 …and, of course, if you're into that sort of thing, we all know it's not about the wine here, it's about the models they've contracted to attract people to their booths!
Familia Zuccardi Textual Caladoc 2006, Mendoza – beautiful notes of roasted hazelnuts, packed with red fruits and green peppercorns, great structure with plenty of acidity – this Textual line of "experimental" grapes and blends continues to impress me.
Bodegas Lariviere Yturbe Cuatro Estaciones 2006, Mendoza – this is one of those inexpensive blends (mostly Cabernet with some Bonarda, Malbec, and Merlot) that's simply delicious on its own, and probably even better when paired up with food, I may just make it our new Casa S house wine – ripe red fruits, smoky, a touch of mixed spices, and great length
Bodegas Lariviere Yturbe Malbec 2006, Mendoza – I think this was "Best of Show" (or is that "Best in Show"?) for me – amazingly rich, deep, black plum flavors, warm spices like nutmeg and clove, plenty of dark chocolate, and wonderful acidity.
Kaufman Cabernet Franc 2004, San Juan – Interestingly, Kaufman wasn't showing a newer release than last year, but the same 2004 (which was one of the better vintages in recent history, so perhaps that's why) – I look at my notes and compare to last year, and they're exactly the same – "green olive, dried tobacco, mixed red fruits, and loads of spice" – so the wine is consistent, though, I think it's starting to fade slightly, I remember it being more intense last year.