New York City – Holidays are great days to wander the streets of New York. And it's kind of fun to approach it as a semi-tourist back in a city I lived in for 23 years, because I end up with a combination of knowing what I want to see and where to go to see it and the best way to get there, with moments of "oh yeah, that" as I come around a corner and spot something I've been passing by without paying attention to for eons.
We decided to start our wander at Rockefeller Center with a look at the annual Christmas tree. But then, there was the ice skating rink. I haven't been ice skating since I was a teenager…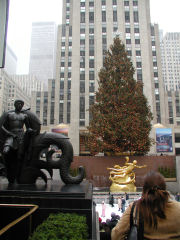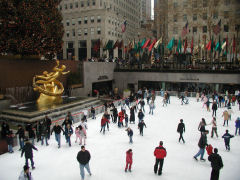 From there, we wandered down Fifth Avenue, passing the main New York Public Library, probably most famous in pop culture for its appearance in Ghostbusters, and then to the windows of Lord & Taylor department store. Their windows were all done up in various fairy tale themes, like Sleeping Beauty.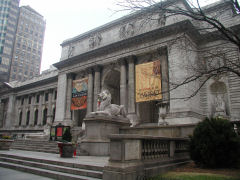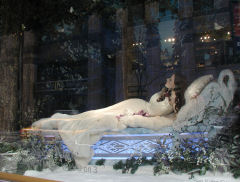 From there we started back uptown and ended up passing through Grand Central Terminal which was jammed with folks off for holiday travels, and then on to the Waldorf hotel, one of New York's most famous old hotels, with its beautiful lobby. When I first moved to New York I would stop in their just to use the lobby bathrooms, which at the time had an attendant who offered warm towels after you washed up, and an array of colognes. To a wide-eyed, more or less innocent, new to New York, that was the epitome of sophistication. Those days are gone, along with the attendants.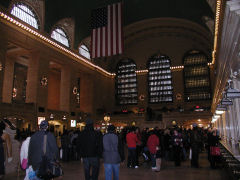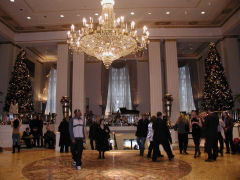 We finished up our constitutional with a visit to the windows of Bloomingdale's department store, also done up in fairy tale style, here, The Frog Prince. Then a slow walk uptown, passing by the aerial tram to Roosevelt Island and 59th Street Bridge, a slighly grittier, but just as integral part of the city.