Back last Wednesday and back to work on Thursday with a trio of dinners into the weekend. Just a quick round-up….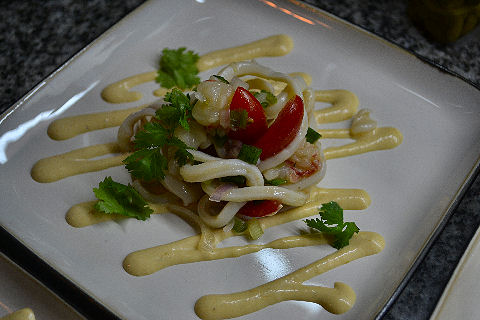 Fresh calamari and prawn salad, cherry tomatoes, celery, dressed with lemon, miso, celery leaf, rice vinegar, mirin, salt and white pepper; served over a pureed medium spicy rocoto sauce and garnished with cilantro.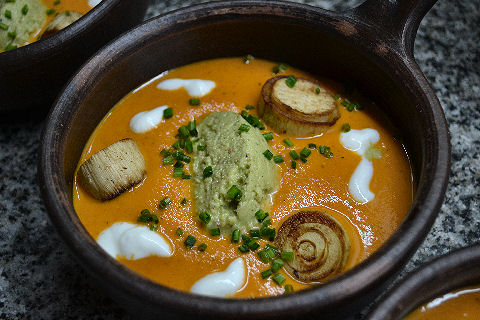 A little different take on our gazpacho – first off, the base from roasted vegetables – plum tomatoes, red bell peppers, red onions, red chili, and garlic – pureed with olive oil, red wine vinegar, basil, salt and pepper. Served with lightly seared palm hearts, salted yogurt, chives, and a spicy szechuan pickle sorbet (seedless cucumbers, sesame oil, ginger, fresh and dried chilies, szechuan peppercorns, rice vinegar, sugar, salt, and a couple of egg whites to give it a creamier consistency.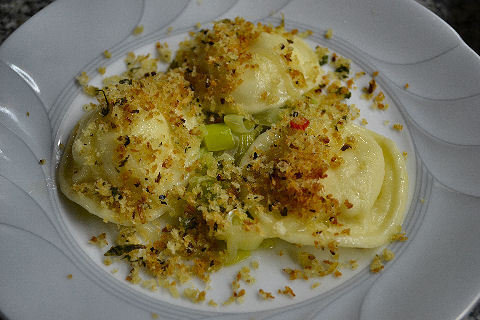 Our regular hit – cauliflower, garlic, and three cheese filled pansôti, melted leeks, lemon puree, panko crumbs with gremolata and ají limo rounds.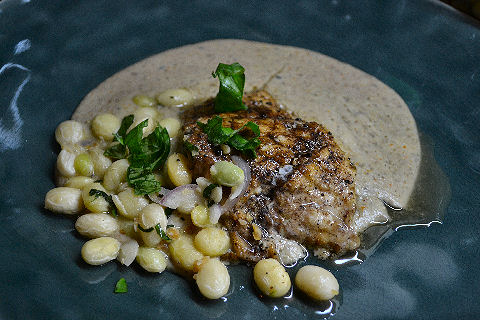 Grouper, dusted in salt, carob and malt, pan seared in olive oil and butter. Served over a spicy mushroom veloute (fish stock thickened with a roux and then pureed with mushrooms and togaroshi) and accompanied by butter beans sauteed with red onions, crushed peanuts, and basil.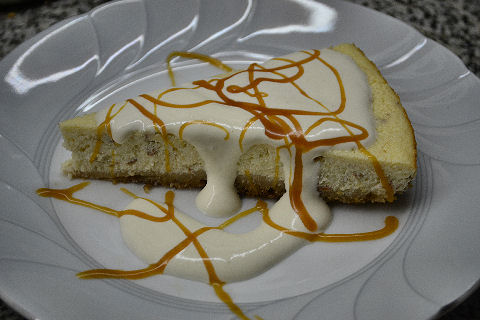 Nashi (Asian pear) and ricotta tart over an apple cookie crust, with a lightly whipped blend of cream and reduced pear juice, drizzled with a caramel flavored with green apple liqueur.