Just letting you in on what you missed at this week's evening one-off class featuring a few classic Greek dishes.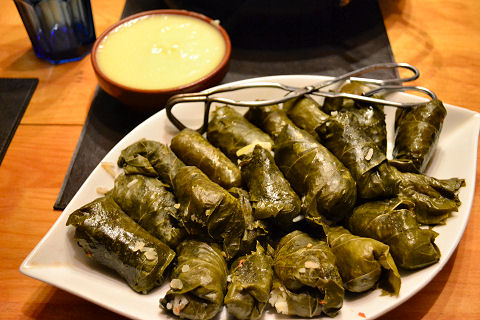 We started with delicious rice and vegetable filled dolmadakia with a tangy avgolemono sauce.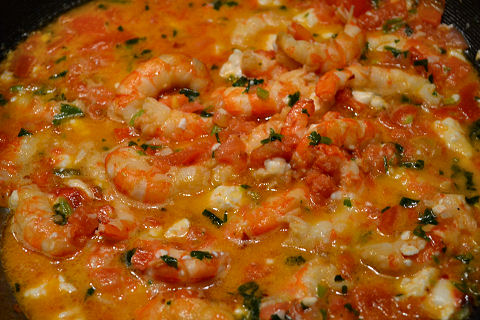 For our main course, a prawn and feta bake – garides giouvetsi, accompanied by…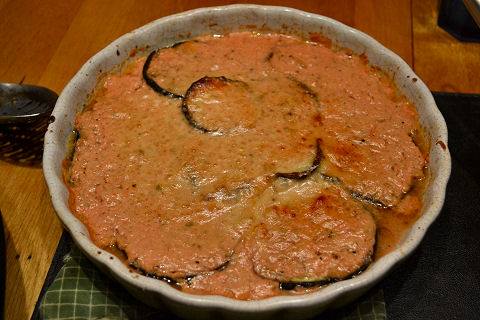 Melitzanes Vizantiou, or Byzantine Eggplant – a baked dish of eggplant in a tomato, onion and yogurt sauce, spiked with a bit of oregano.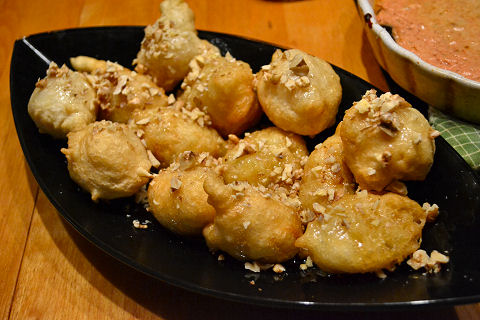 And, dinner wouldn't have been complete without a little something sweet, some loukomadies – deep fried dough puffs drizzled with good honey and toasted, chopped walnuts.
Cooking, conversation, eating and drinking, hope you had the same!
This coming Tuesday join us for our 11 a.m. lunch class where we'll be making some classic dishes of Emilia-Romagna – Spuma di Mortadella, Tagliatelle Bolognesi, Lombatine alla Parmigiana, e Tortino di Zucchine.