We've been toying with the idea of doing an occasional brunch on Sundays – maybe once a month…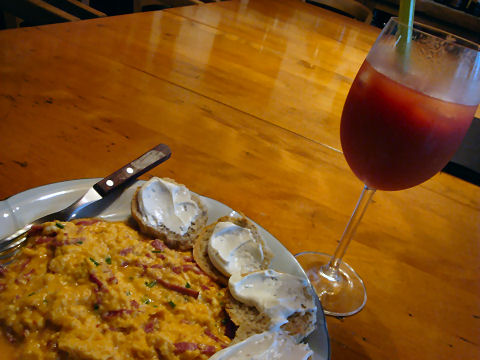 Scrambled eggs and pastrami was one of the first things we've been playing with – the pastrami here just isn't quite right for it – it's more of a thin sliced cured meat, so hey, I may have to start making my own. Or at least corned beef… and instead of whinging about no decent Bloody Mary's around, I can just make them – fresh horseradish and all!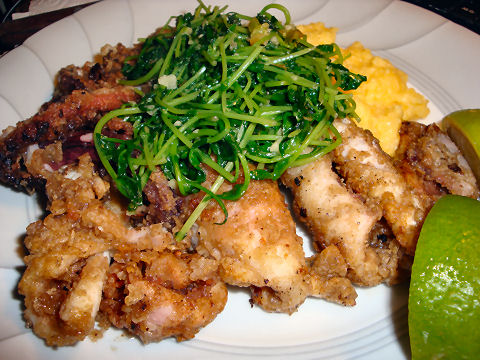 Perhaps more of a lunch dish, but then, we like our spicy flavors – crispy chili squid with fresh pea shoots and a little polenta on the side.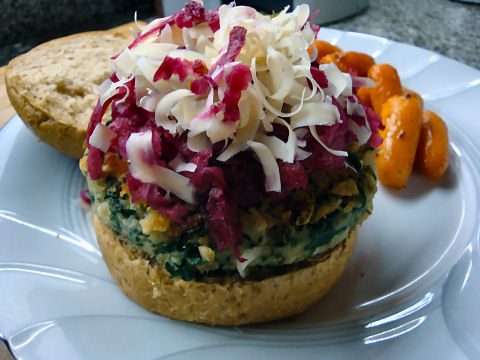 I've been playing around with some different types of veggie burgers and this one was just a wow – white bean burger with lots of garlic and spinach in the mix, topped with fresh mild chili sauce, shaved beets and romano cheese.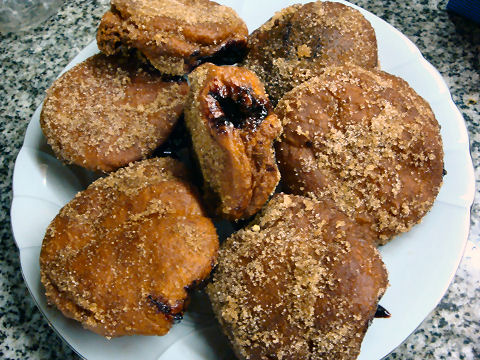 And beyond the pastries that we've been learning in class, I've been experimenting with others. Jelly doughnuts turn out to be freakishly easy to make… which is not a good thing, except they're oh so good.
Brunch anyone?