"Think what a better world it would be if we all, the whole world, had cookies and milk about three o'clock every afternoon and then lay down on our blankets for a nap."

– Barbara Jordan, U.S. attorney
Cookie practice time, in particular masas secas de manga – small tea/mate cookies that are piped out with a pastry bag. The step-by-step: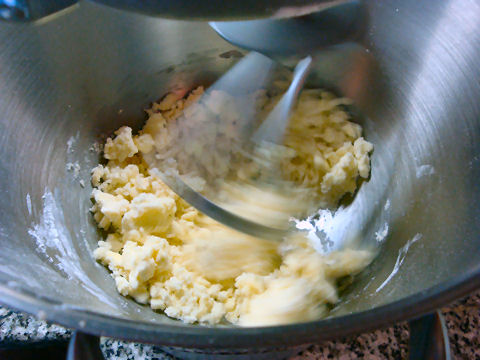 Cream 100 gm butter and 120 gm powdered sugar together.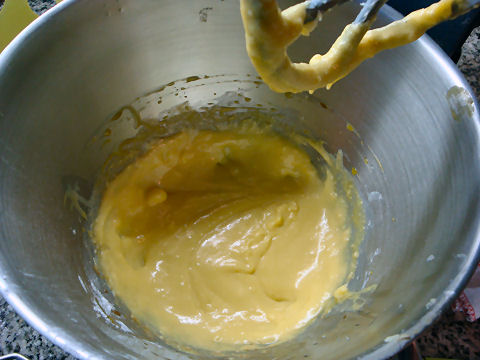 Add eggs – 5 egg yolks, and I added 1 white later on to loosen it up a bit, it was too stiff to pipe. Plus add in 1 tsp of flavoring – I used half and half almond and vanilla.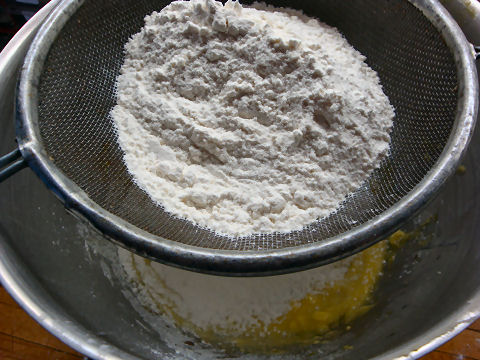 Sift 250 gm pastry flour over the mixture.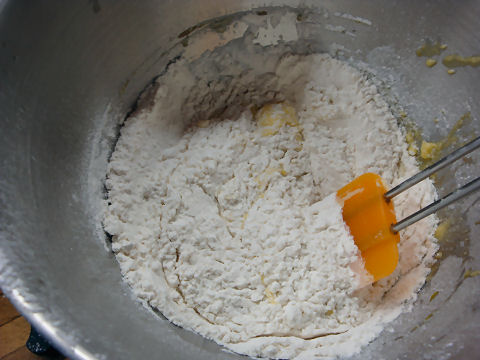 Fold together with a spatula.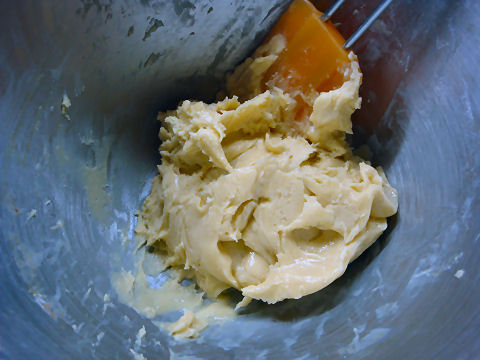 The mixture will come together nicely.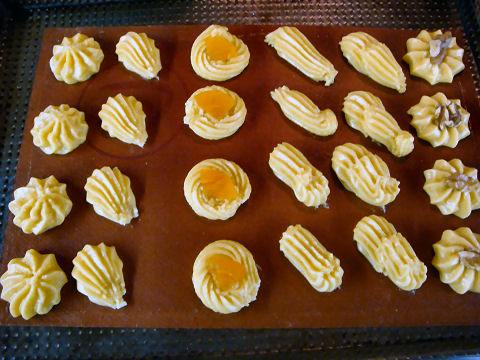 Pipe out different shapes, decorate with dried fruits and nuts if you like.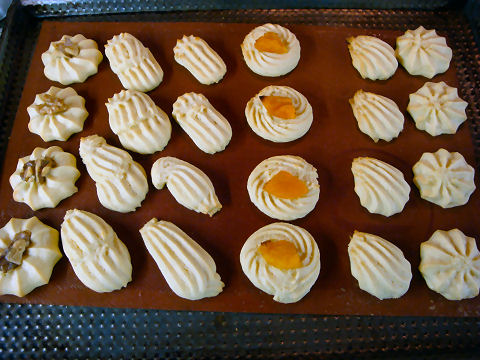 Bake until just cooked – the cookies should stay "blond" and not brown.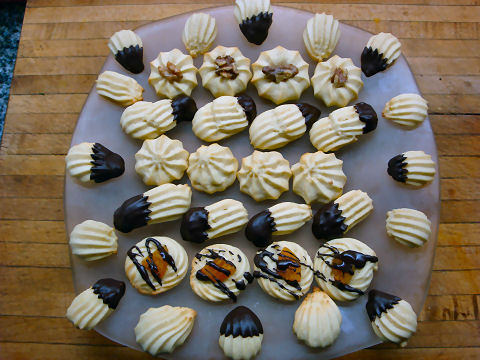 And, decorate by dipping in chocolate glaze.