"The popularity of conspiracy theories is explained by people's desire to believe that there is – some group of folks who know what they're doing."

– Damon Knight, Author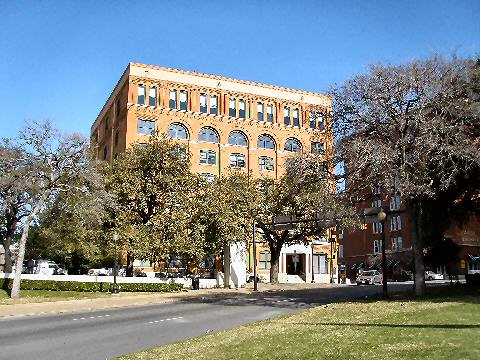 The book depository and a corner of the famed grassy knoll.
Dallas – I was here once, about twenty years ago, for a weekend event that had us fly into the airport on a Friday afternoon, go to a neighborhing hotel, we were in meetings until late evening, then all day Saturday, most of Sunday, and then we flew out that night. My recollection is that a few of us may have slipped out to a restaurant away from the hotel Saturday, but that's hazy. I've never seen anything of Dallas. So, I'm in town for another program, but came in a day early just to make sure there's no jet lag and all that, plus I have a couple of friends here whom I haven't seen in years (though one of them seems to have vanished, ah well). Now, I'd never given any thought to sightseeing in Dallas – so when I first did start to think about it, of course, the whole JFK assassination thing popped to mind – those mysterious places like "the grassy knoll", the "triple underpass", the "book depository" have taken on mythic significance in our national ethos. Turns out that they aren't quite so mysterious – the grassy knoll is really just the grass covered embankment leading from the old book storage building (from which, in the upper right corner, Oswald fired his shots), down to where the streets cross under three crossing highways – the triple underpass. Nothing more, and there's nothing there to mark the spots, no memorial (the JFK memorial is a block away – a big open concrete box with nothing more than a plaque), and a small sign indicating there's a museum on the top floor of the book depository – well worth the admission price for the audio tour ("regardless what you think about that Kennedy fella" as the tourism agent at the "Old Red Courthouse", where the main tourism information office is said).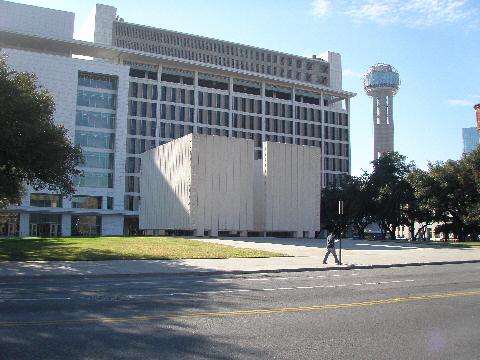 The JFK Memorial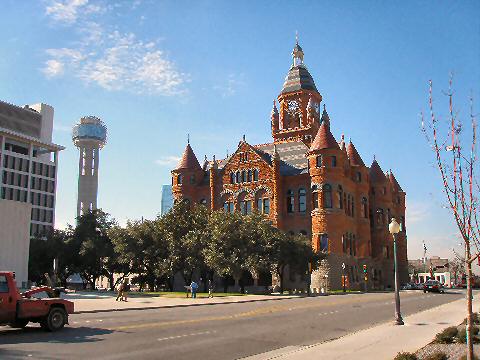 The Old Red Courthouse
After spending an hour or so on the tour (it's at your own pace with an audio program that you can stop and start at will), I wandered a little through the adjacent West End neighborhood – mostly a lot of tourist trap type restaurants and shops…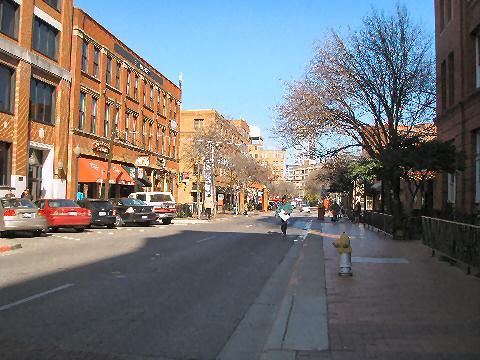 Then I wandered towards the Arts District, checking out the downtown buildings – Dallas is pretty much the poster child for glass skyscrapers…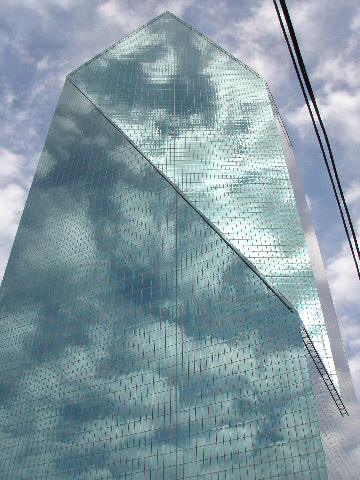 From there, there's a free electric trolley car that runs out to what's called "uptown" and the "west village" – which both turn out to be sort of very trendy, upscale shopping and dining hangouts…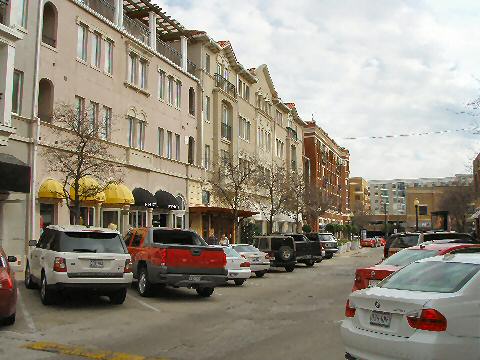 …more on lunch in another post… I took the trolley back to the Arts District, wandered a bit though didn't feel like hitting another museum, arts or otherwise, continued off to the Latino Cultural Center (which didn't seem to be open)…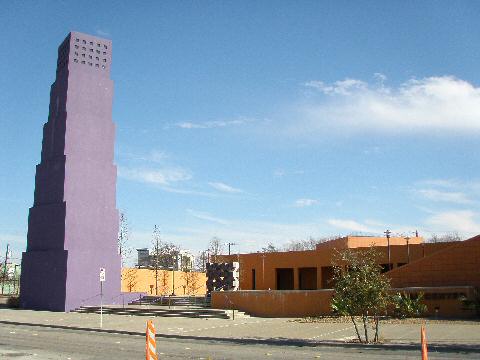 …and from there on to the oh so hip and painfully industrial trendy "Deep Ellum" district…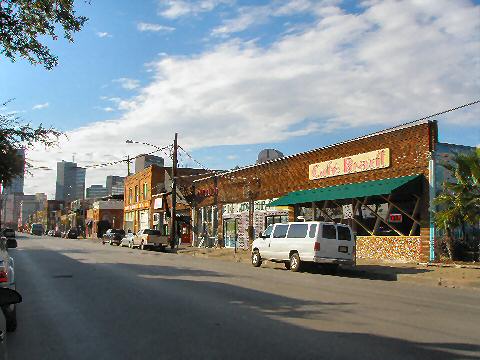 …and from there headed back via the local DART train to my hotel where I relaxed until meeting up with a friend for dinner… who says Dallas isn't just fascinating to visit…