A little dirt on our carrots doesn't mean they're organic."

– Kelly Barron, "10 Things Your Farmer's Market Won't Tell You", Smart Money
Buenos Aires – I've been thinking about going out to and writing up the Mercado Central for a long time. It's an interesting trip to make for those who are into farmers' markets, but it does require a bit of time commitment, no question. For the intrepid adventurer, the only way to go is the #86 bus, which you can pick up along Av. Rivadavia at many a point. Make sure it's the correct ramal, or branch, of the #86 – while all the ramals go past the Mercado Central, some will simply drop you along the highway service road nearby – a hike – take the branch labeled for the market as its destination, which will go right inside and drop you at any of several points within the market itself. Coming back there's a bus stand right inside the entrance – there are also a few stops scattered here and there in the market, though finding them isn't always easy.
Now, for the casual fruit, vegetable and meat shopper, is it worth the trip? Are you going to find things that you can't find at any of the markets in town? Are the prices that much better? I can't answer the first one as value is individual, but I suspect it's no. The second, definitely not – in fact, I saw less variety of product, despite far more quantity, than what I can find at Mercado del Progreso or Mercado Belgrano. You will potentially save money, if you have a way to cart stuff back in quantity. For the most part, small quantity purchases aren't a huge savings over prices at your local verduleria, depending on where you live, and in some cases I saw more expensive than what I can get locally. The discounts come in when you start buying 5 or 10 or 20 kilo cases of things. If you've got a car and go out that way, and have something to do with that quantity of a fruit or vegetable, it's likely you'll save a fair amount.. less gas, time, etc… The place is also big… really big. You've got several dozens of pavillions, some of which are simply warehouses, but still seem to do some form of trade off the loading docks, you've got public retail areas, you've got a few restaurants, you've got fish markets (not open on Saturdays it turns out), meat markets, and even a locksmith and hardware store… Our sense is that some folks simply use this place the way folks in town use Coto, or Jumbo – an all around shopping mart.
One of the most interesting things to do at the market, besides sitting yourself down at one of the open air parrilla stands for a plate of inexpensive food, takes place only once a month. The first Saturday of each month to be exact. You see, the Mercado is on the site of an old estancia. And by old, I'm talking 1600s. The place is called Los Tapiales (link in Spanish, more history following the link at the bottom of that page), and it's partially the home of the original owner, though it's been expanded on, once in the early 1800s and once in the early 1900s. It's now a museum, and unfortunately, because of its location, not a popular tourism destination, so the Argentine government only provides enough funds for basic maintenance and a once a month docent to guide folks around (in both Spanish and English). The story of the place and visiting it is worth the trip in and of itself – it's located about a block inside the main entrance, up the hill to the left – there's not even a sign to indicate it – just look for what looks like a paved driveway heading up into the trees to the left.
For the rest, I leave you with photos of the day…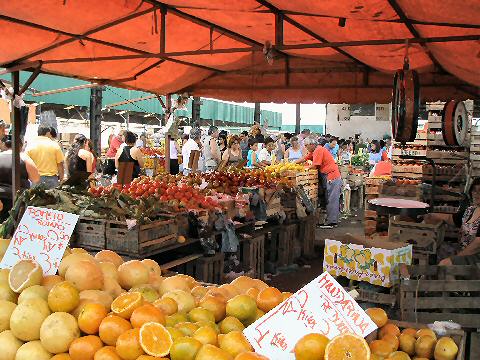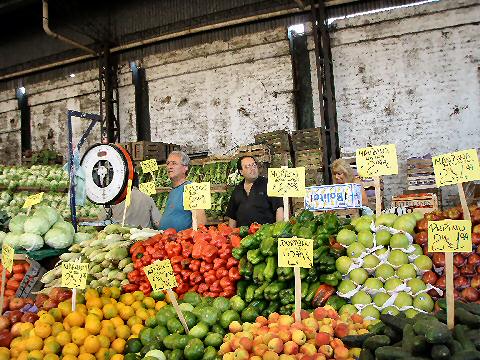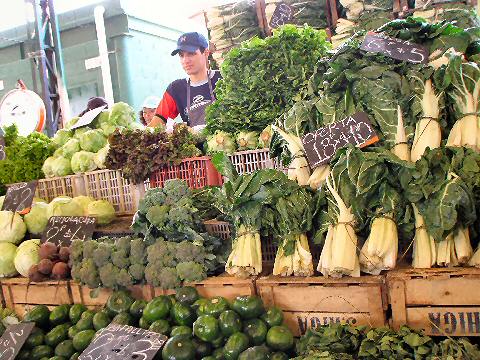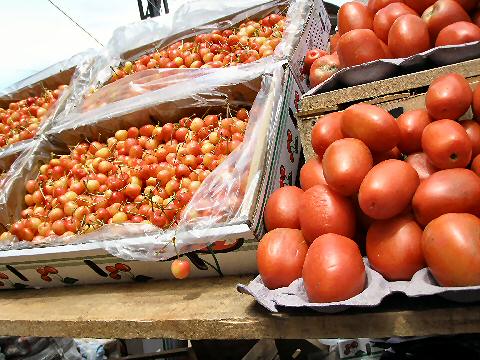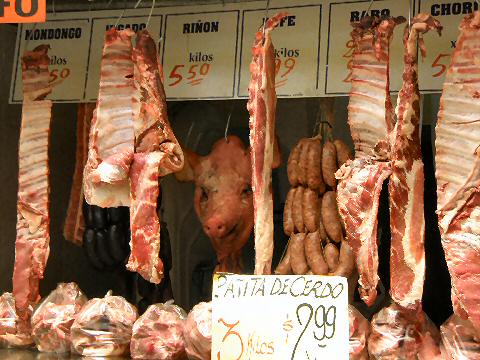 (gotta love the whole pig's head peaking out from behind the rest…)